28 MARCH 2011
BTN DISTRIBUTION
BTN also goes out by email every Sunday night at midnight (UK time). To view this edition click here.
The Business Travel News
PO Box 758
Edgware HA8 4QF
United Kingdom
+44 (0)20 8952 8383
info@btnews.co.uk
© 2021 Business Travel News Ltd.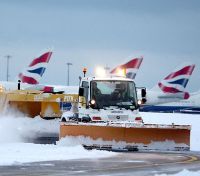 Following a report into the December snow crisis which resulted in 4,000 flights being cancelled, BAA has promised a £50m investment. The report, which the Spanish-owned company commissioned itself, said that there had been a breakdown in communications and lack of "preparedness" for the bad weather. At all levels the airport operator came in for criticism. The report noted that some airlines did not fulfil their obligations when flights were cancelled or delayed. However BAA Chief Executive, Colin Matthews, made it clear that no heads would roll.
The report makes 14 recommendations, which focus on improving crisis management procedures and establishing a "snow plan" which sets out specific responsibilities for BAA, airlines, the regulator, and air traffic control.
The report noted that offers of help to clear the snow from BAA construction contractors were not taken up quickly enough. The lack of an agreement between the airport and ground handlers employed by airlines to de-ice aircraft meant it took too long to clear aircraft stands. Fears that the airport would run out of de-icer kept one of its two runways closed. www.baa.com/assets/Internet/BAA%20Airports/Downloads/Static%20files/BeggReport220311_BAA.pdf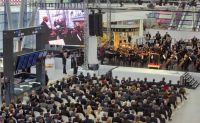 Ferihegy Airport Budapest was the recent venue for an extravagant opening of a food court. Normally these type of events are more low key, but in the case of Budapest whilst the 75% owner and operator is Honchief AirPort, one of the world's largest independent airport managers, the other 25% as an investment by the Hungarian government. The opening was also part of the celebrations to rename the 60-year old airport Franz Liszt International and to emphasise its position as a hub for eastern Europe. Throughput last year was 8.2m passenger.
Dubbed "SkyCourt" the new centrally located building links the existing Terminals 2a and 2b. It has doubled the commercial area available and provides a wide range of retail outlets, international brands and an improved food and beverage offering. The contemporary glass structure also offers an impressive view of the apron providing passengers with a unique travel experience. www.bud.hu/english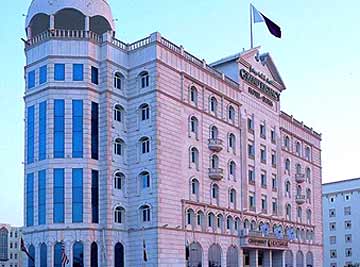 Wyndham Hotel Group is to add its first Wyndham Grand property in the Middle East with the rebranding of the 246-room Grand Regency Doha, centrally located in the Qatari capital's Al Sadd area.
Located about 10 miles from Doha's current international airport, the Wyndham Grand Regency Doha provides convenient access to the city's Exhibition Centre and Corniche waterfront promenade. Guest accommodation includes 10 suites and penthouses. The Al Asmakh Royal Suite, which commands impressive views across the city, boasts a bedroom, living room, dining/board room accommodating up to 10 people, two televisions and two bathrooms, each with separate shower and Jacuzzi.
The food and beverage offering comprises three restaurants and a café. Hotel features include a business centre, wireless internet throughout and meeting facilities, including five rooms that each can accommodate up to 42 people in a theatre-style setting. Three of the rooms can be combined to accommodate up to 120. The Al Qasr Ballroom can host up to 900 at a cocktail party or 650 theatre-style. Meetings and events spaces feature the latest technology, including LCD projectors, wireless microphones, flat-screen televisions and built-in sound systems. www.wyndhamworldwide.com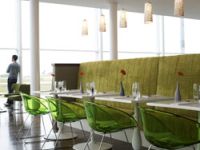 No 1 Traveller is to launch its first 'super-lounge' in Gatwick Airport's North Terminal in May. It will be available to all travellers using the terminal.
Covering 10,000sq ft, it features a lounge area, a mini-cinema, travel spa, bistro and bar, business centre and a games room. At a cost of £20 for up to three hours, the experience will include access to the lounge, a choice of freshly-prepared dishes from the bistro-style menu, and a selection of drinks from a fully-tended bar.
Travel spa treatments will be available to purchase additionally, and can be booked without lounge access. A range of treatments, including manicure, pedicure, massage, facial, wash and blow-dry are planned, as well as shower facilities.
Business traveller facilities include individual computer stations, free wi-fi, printing, scanning and faxing capabilities, and two private meeting rooms that can be booked in advance. www.no1traveller.com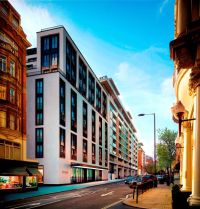 Bulgari, perhaps better known as a jewellery producer and watch maker, is to open a super luxury hotel in London's Knightsbridge in spring 2012. At 163-173 Knightsbridge (towards The Albert Hall and Kensington) and opposite Hyde Park, the new-build is the third hotel project of Bulgari Hotels & Resorts, following the opening of the Bulgari Hotel in Milan in 2004 and of the Bulgari Resort in Bali in 2006.
The property, with its 85 rooms and suites – including seven extraordinary Bulgari suites, each more than 200sq m large – will offer a unique combination of refined amenities and exclusive services. Its restaurant and bar have been designed to become the destination of choice in Knightsbridge. The hotel will also feature a large ballroom, a private cinema and a 2,000sq m spa and fitness centre with 25m indoor pool. www.bulgarihotels.com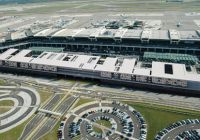 Sheraton has opened a new hotel adjoining T1 at Milan's Malpensa international airport. On the road to the Italian lakes it is about 20 miles or 30 minutes driving north east of the city and is also connected by rail.
The Sheraton Milan Malpensa features 433 rooms, 19 Suites, 58 Club Rooms and a 200sq m dedicated Club Lounge for all Sheraton Club Guests. The hotel offers over 2,000sq ft of ultra-modern meeting and event space including a multi-functional room suitable for up to 1,000 people, as well as 22 meeting rooms. Complimentary wireless broadband and computer terminals are available in two locations in the property. The hotel also features the luxurious, all-white Sheraton Sweet Sleeper Beds. Also provided is a spa and fitness centre complete with indoor swimming pool. www.sheraton.com/malpensa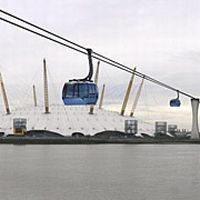 The Greater London Authority (GLA) has given the go-ahead for a cable car link across the Thames between the O2 arena in Greenwich and the Excel exhibition centre in the Royal Docks. Whilst it does not directly involved London City Airport it will be a transport boost in the area. Mayor Boris Johnson said the scheme was "as good as a bus route with 30 buses on it," carrying 2,500 people an hour. It is hoped that the scheme will be completed in time for the Olympics.
Before giving its assent the GLA studied the location of the project near the airport and considered that concerns raised regarding aircraft in the proximity of the cable cars were negligible. It found there was an "extremely low risk" of incidents.
A contractor for the project will be appointed this spring and discussions for funding were ongoing, the GLA said. www.london.gov.uk
Why do you drive on a parkway and park on a driveway?