ABOUT BTNews - The Business Travel News
BTNews is a weekly review published every Monday on the web by a dedicated team. Our readers are travel suppliers, travel organisers and regular travellers, the City, media and legislators.
The BTNews format is simple: Comment, 20 news stories, a feature item on some aspect of travel, and finally travel related humour. Monthly items include "On the Soapbox" with industry leaders commenting on a topic of the day, and motoring and cruising sections.
BTNews is published live on the worldwide web midnight London time every Sunday evening, backed-up by an email distribution of the news index to over 45,000 (as of November 2015) recipients, many of whom forward it to further readers. Further distribution is made on company Intranets, on notice boards and by trade organisations. Just "Subscribe for FREE" on the website www.btnews.co.uk
We are always interested to hear your comments about The Business Travel News, whether positive or negative. A human will read it and respond. To contact us send an email to info@btnews.co.uk
Malcolm Ginsberg - Editor in Chief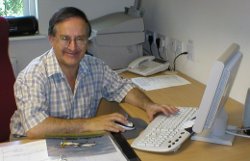 Malcolm Ginsberg, in a lengthy and very active career, has been a successful public relations practitioner, publisher and writer, specialising in transport and travel. He is one of the longest established UK specialist air and business travel journalists. As a member of the Brymon Airways Executive Board Malcolm was the airline's man in London and its representative during the conception, build-up and opening of London City Airport.
Malcolm launched the award winning Air & Business Travel News (ABTN) as a weekly electronic publication in 1997. He developed it over some 10 years and sold out to Centaur Plc, the listed trade show organisers and owners of Marketing Week and Headline Money in 2006.
For some 20 years Malcolm was the publisher of the Flight International directory series, which these days would be called a franchise, from the magazine of the same name. Also see below under Linda Press
Starting out as a motor racing reporter, he was head hunted by Lotus Cars (at the time World Motor Racing Champions) to become Press Officer and later Publicity Manager, helping to sell the Elan, Elan +2, Europa and Lotus 7 (now Caterham 7).
In 1973 he founded Malcolm Ginsberg & Associates (MGA), public relations consultants, with Moonraker Boats (owned by Colin Chapman of Lotus), Clan Cars (essentially a Lotus spin off), Piper Aircraft and CSE - The Oxford Air Training School, as his first clients. CSE introduced Embraer to the UK and was instrumental in winning the RAF order for the Tucano trainer. HeavyLift Cargo Airlines, no longer with us although its name is now part of the vocabulary, was another decade-long client. MGA has acted for, long term, American Airlines, All Nippon Airways, British World Airlines and for 15 years Brymon Airways, plus a number of airports and aviation associated companies. Sir Roy Watts, the former CEO of British Airways, retained MGA when he became Chairman of Thames Water plc. Malcolm gained various awards for his public relations work, these mainly concerning his efforts on behalf of London City Airport in its early days.
Today Malcolm is no longer involved in PR and as well as Editor in Chief of BTNews acts as an aviation consultant and journalist, writing for various nationals, weeklies and magazines on travel, motoring and aviation matters and appearing worldwide regularly on TV as an aviation pundit.
He is a (long suffering) season ticket holder at Luton Town Football Club. He was a founder member of the Aviation Club of the United Kingdom and served on the committee for many years.
Linda Press - Executive Editor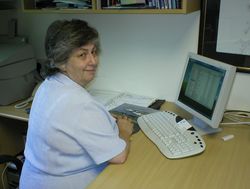 Linda has been involved in the aviation industry for over 40 years. Trained as a secretary she initially worked in the publishing trade and with Hitachi. For 20 years she edited Aviation Directories Ltd which, during that time published over 30 directories including the Directory of British Aviation, the Directory of European Aviation, the Travel Industry Directory, the Farnborough Airshow Trade Catalogue, the World Airline Directory, Airport Directory, various Business Travel World directories, part works for TTG and Travel Weekly, and the APRO (Airline Public Relations Organisation) directory.
Previously working at Air & Business Travel News (ABTN) from its concept, and then An Executive Review of Business Aviation, Linda acts as Assistant Editor responsible for the day to day management of the publication with particular emphasis on the database and distribution.
Alison Chambers - Contributing Editor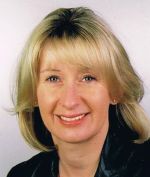 Alison started her aviation career as a journalist on the air transport desk of Flight International. She joined Shephard Press in 1986 as Editor of newly launched title Commuter World, dedicated to the emerging regional airline market, before becoming founding Editor of Commuter/Regional Airline News International, a weekly newsletter for the regional airline industry. After selling the title to PPI in 1993 she established Emerald Media as a dedicated specialist aviation agency.
Through Emerald Media, Alison has supported a variety of aviation clients - blue chip aerospace companies to regional and low-cost airlines. Since 2005 she has promoted the business aviation sector and has become a specialist in this field working with clients in Europe and the Middle East. She writes occasionally for The Hedge and Airliner World.
www.emeraldmedia.co.uk
Jane Stanbury - Contributing Editor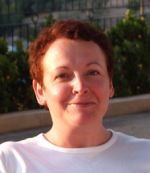 Jane started her publishing career working in the commercial department at The Independent newspaper before being asked to join the business desk of The European where she worked on international business travel stories. Following its demise she focused on specialist publishing titles and developed new concepts with Nature, The Lancet and Elsevier. She has an MBA from the University of Birmingham.
Jane travels extensively and has taken two key sabbaticals in her working career, one saw her overland around all of South America for a year; the other saw her use a friend's wedding in Australia as an excuse to explore Asia and the Cook Islands. She returned from there to launch Balearic Discovery, a tailor-made travel service, but aviation is now her key focus. She works with a number of executive aviation companies providing media support at trade shows and as they develop new business. She spends about half her life in airports and writes for a number of titles including Deluxe, Square Mile, Lux, Jet2.com and Wizz Air's in-flight titles amongst others.
Ted Wilkinson - Guild of Motoring Writers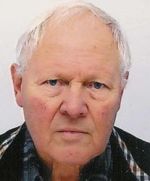 Ted is one of Britain's most experienced motoring journalists and is a member of the Guild of Motoring Writers. He claims to have driven a sample of every serious car manufacturer currently in existence.
Ted was initially with Motoring News and then moved on to its then sister publication Motor Sport where he was resident for 13 years. He was with Fleet Street's Central Press Features for 25 years and currently runs his own auto features services agency.
Asked if he could name his favourite car Ted pointed out that he owned a Triumph Stag for nearly three decades, also noting that it hardly did any mileage.