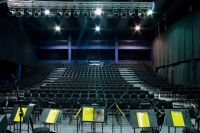 Hilton has opened its first Polish Doubletree in the city of Lodz.

Built on the site of the famous Lodz Film Studio, the property pays homage to the golden age of Polish cinema. Its towering 8,000sq m glass façade depicts a scene from one of the many Polish film masterpieces to have emanated from the 'Dream Factory' studios.
Once inside, guests continue their journey through cinematic history with guest rooms featuring film motifs, whilst its swimming pool forms a visual tribute to the works of Oscar winning director, Roman Polanski.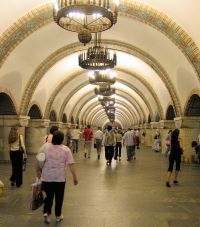 Eastern Europe seems to be gaining the focus of attention by Emirates, now one of the world's fastest growing airlines. The Dubai-based carrier has unveiled plans for a daily service from its hub to Kiev starting 16 January 2014. It will be the operator's first route to the Ukraine.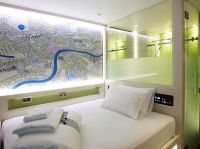 Whitbread Plc is to introduce a new hotel concept 'hub by Premier Inn'. The brand will target major UK city centres such as London and Edinburgh, with the first 'hub by Premier Inn' to open next summer on St Martin's Lane, in the heart of theatreland.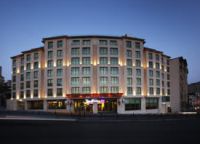 Carlson Rezidor has opened the Radisson Blu Hotel, Istanbul Pera. The brand new First Class property featuring 130 rooms is the group's fourth property in the city and brings a modern style and comfort to the ancient Pera Taksim district, a hub for shopping, arts, culture, dining and nightlife.

The Minoan Air link from Oxford Airport to Edinburgh and Dublin is to close from 4 August. The announcement came from the airport operator rather than the airline, indicative perhaps of the carrier's marketing problem. Whilst by all accounts it provided a good reliable service it failed to appreciate a requirement for a proper sales and media programme, relying on word of mouth and expecting the three airports concerned to publicise the routes.