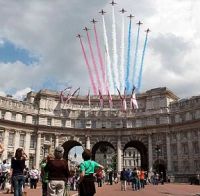 Built as a memorial to Queen Victoria, Admiralty Arch, the iconic 100-year old London building that ascetically links Trafalgar Square to The Mall and Buckingham Palace is to be turned into a 5-star hotel and restaurant. But don't rush to try and make a booking. Whilst a long lease deal has been signed between the Government and Prime Investors Capital run by Spanish developer Rafael Serrano, we are unlikely to see the results until the back end of 2014.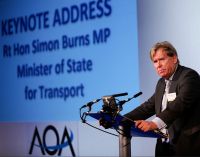 The surprise keynote speaker at the Airport Operators Association (AOA) annual conference in London, came up with a surprise himself. Most participants expected Secretary of State for Transport Patrick McLoughlin, for what would have been his first airline industry appearance since his appointment. What they got was his deputy Simon Burns, responsible for aviation and a surprise statement.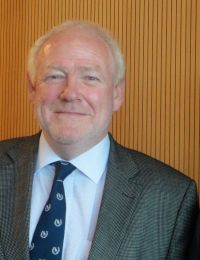 The new bmi Regional is launched today (29 October) as a fully independent airline, five months after being bought from IAG by a consortium involving Scottish aviation entrepreneurs, the Bond brothers in non-executive roles. Leading the new partnership are Ian Woodley, who founded Business Air in 1987, from which bmi Regional evolved; Graeme Ross, Scotland Director, Eastern Airways, 2002-2010; and Robert Sturman, former Chief Executive at British World Airlines. bmi Regional is operationally based at Aberdeen and has a sizeable presence at East Midlands Airport.
Another boost for Gatwick
Last week Britain's Civil Aviation Authority (CAA) confirmed that easyJet had won the hotly contested competition to replace bmi on the London – Moscow air route. British Airways, who for many years have served the Russian capital, was confirmed as the other UK operator. Virgin Atlantic loses out. Aeroflot and Transaero supply bilateral services, as with BA, operating out of Heathrow. This is another boost for Gatwick and also frees up slots at Heathrow.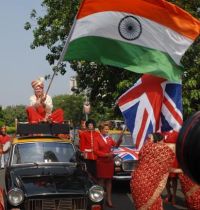 It has been an interesting week or so for Sir Richard Branson. First he wins at least a reprieve on the West Coast Main Line, then he misses out to Moscow (whilst saying that there should be three British carriers on the route). Undaunted it is Mumbai next with a UK trade delegation where he claims that he is going to join one of the alliances in double quick time, announcing the reintroduction of that city to Virgin after four years. He already flies to Delhi.