19 SEPTEMBER 2011
BTN DISTRIBUTION
BTN also goes out by email every Sunday night at midnight (UK time). To view this edition click here.
The Business Travel News
PO Box 758
Edgware HA8 4QF
United Kingdom
+44 (0)20 8952 8383
info@btnews.co.uk
© 2021 Business Travel News Ltd.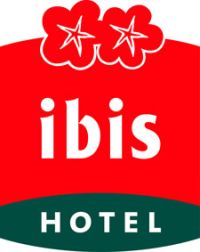 Travellers used to Accor's Etap and All Seasons budget brands can now forget the confusing names. The multi-national French hotelier is dumping the trading titles in favour of the much better known ibis signature.
Ibis, remains 'ibis'. Etap Hotels becomes 'ibis budget'. All Seasons is renamed 'ibis styles'. The implementation of what Accor calls "this new segmentation" will be completed worldwide by early 2013. A plan to modernise all the hotels and improve bedding comfort will be implemented in what are essentially economy brands.
Accor says that it will now also promote its own name much more than in the past with the new tagline "Open New Frontiers in Hospitality" reflecting the group's aspirations. Accor, and its visibility, is considered vital in the internet battlefield, which is crucial to the future of the hotel business, and with the loyalty programme A|Club renamed Le Club Accorhotels.
Besides the three ibis brands Accor is Sofitel, Pullman, MGallery, Novotel, Suite Novotel, Mercure, Adagio, Formule 1, hotelF1 and Motel 6. www.accor.com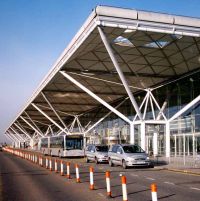 Stansted Airport, or for that matter either of Edinburgh or Glasgow, are not likely to be sold off by BAA Ltd in the very near future. The Spanish-owned company has decided to now seek a judicial review of the Competition Commission's judgment forcing it to sell two of the three airports.
It was back in 2009 that the Commission decided that the airports required to be sold (plus Gatwick which BAA pre-empted). Legal machinations continued and in November last year the Commission was forced to re-open the case on the grounds that circumstances had changed. That was ruled not the case.
The new petition is to the Competition Appeal Tribunal. Whether BAA believes it really does have substantial evidence of changes in the initial evidence, or just a delaying tactic remains to be seen. Industry insiders believe that the airports' values will rise from a low point at the present time. www.baa.com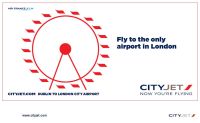 Air France/KLM's subsidiary CityJet held a briefing in London last week to introduce a high profile re-launch of the carrier, the first since the takeover in 2009 of fellow London City Airport operator, Dutch carrier VLM.
CityJet, with its Air France ownership and background has the distinction of being the airport's longest established operator, a partner of Brymon Airways when it established London City's first route in November 1987.
Having only just returned to profitably no new aircraft are promised for next year and the 17-destination route network stays the same, although according to André Cini, Chief Commercial Officer, "We might just tinker about with some route schedules and may yet come up with a few new points in the network."
Over the next five weeks the airline is undertaking £1m pan-European multi-platform brand building above-the-line marketing campaign that includes outdoor, print, broadcast and online creative executions focusing primarily on the London region but also across the Benelux countries, Ireland (Dublin) and Scotland (Edinburgh and Dundee).
"The creative takes the focus of the brand in a completely new direction," he said, "It moves away from concentrating solely on network, price and convenience to emphasising the airline's personality and premium but friendly customer service." www.cityjet.com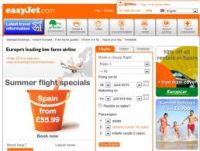 Luton-based easyJet has launched its summer 2012 schedule with a choice of more than 300 destinations. More than 110,000 flights are now on sale to destinations throughout Europe, the Middle East and North Africa. According to easyJet (and its booking systems) the British summer runs from 25 March through to 2 September 2012. For those who want to escape the London Olympics now is the time to choose the cheapest flight. Capacity has been added to popular leisure and business destinations including Barcelona, Alicante, Madrid and Rome.
Peak summer seats for easyJet's newest base, Southend Airport, will also go on sale for the first time with a choice of eight destinations: Amsterdam, Alicante, Barcelona, Belfast, Faro, Ibiza, Malaga and Mallorca.
Booking a long way ahead works very well with easyJet's Flexi fare announced in June. These tickets give passengers unlimited flexibility to change the date of their flights up to two hours before the scheduled departure time. Passengers booking an easyJet flexi fare also benefit from automatic speedy boarding, no booking fees and a checked in hold bag included at no extra cost. www.easyjet.com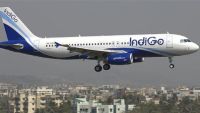 Hard on the heals of its Dubai introduction (AERBT 12 September) IndiGo has taken advantage of winning approval for international flights by commencing services into Changi Airport, Singapore from Delhi. IndiGo is the fifth Indian carrier to operate at Changi.
IndiGo now operates daily, flying a 180-passenger Airbus A320 aircraft in a single class configuration. It will add a Mumbai – Singapore service commencing in the middle of October. IndiGo uses Changi Airport Terminal 2.
With the addition of IndiGo, the Singapore – New Delhi route will be served by four carriers operating a total of 70 flights a week. On Singapore – Mumbai no less than six carriers offer 90 flights a week.
Singapore is the most connected point to India in Southeast Asia. Some 180 weekly services with a capacity of more than 35,500 weekly one-way seats currently link Changi Airport to 11 cities in India. More than 2.55m passenger movements were recorded in 2010, an increase of 13.8% over 2009's 2.24m. For the first seven months of 2011, passenger traffic between the two countries rose 6.6%, compared to the same period a year before. www.goindigo.in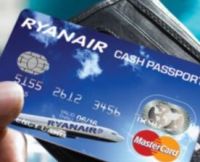 Ever resourceful, and in constant battle with the legislators and the Office of Fair Trading in particular, Ryanair has come up with its latest wheeze to extract money out of air travellers. Living up to its reputation as the world's most annoying airline clients are now being invited to take a "Ryanair Cash Passport", another piece of plastic promoted as a way of avoiding the £6 surcharge (admin fee) that passengers booking via a debit, credit, or Visa Electron are charged by the airline per one-way flight.
The problem with the "Ryanair Cash Passport" is that you have to load the card with cash before you can use, in other words Ryanair and its banker (Access Prepaid Worldwide, a division of MasterCard) gets the loan of your money interest free.
Other prepaid cards are out in the marketplace including MasterCard itself. However after 1 November Ryanair will not accept them. Only about 5% of the UK population is believed to use prepaid cards.
Thought to be the first time ever Ryanair is also offering a FREE service called 'How Do I Avoid Paying Optional Fees?' The trouble is the only real advice it actually offers is to sign up with the new product. www.ryanair.com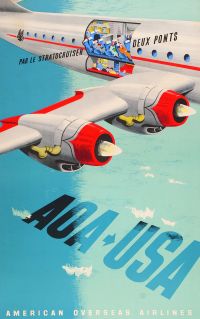 Henry Sotheran's, famous for fine books and dating back to 1761, is mounting a vintage travel poster exhibition which runs until 1 October at its Sackville Street, Piccadilly, London premises.
Even if you are not interested in purchasing any of the original lithographs, which are priced up to nearly £10,000, it is well worthwhile spending time viewing some extraordinary works of art.
BOAC finds favour with the gallery, as does Cunard and any number of popular international destinations. A zebra advertisement for Africa by TWA must be a classic, and Air France, American Airlines, BEA and Swissair did commission in their time some glorious posters. Artists working for London Transport, as was, were clearly directed to help with Keeping Britain Tidy. "Don't Drop Litter" ran the advertisement.
"Visit Windermere and go by Train" (1960) has an asking price of £1,295, if not already sold. www.sotherans.co.uk