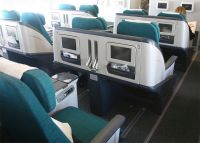 Winter 2013 will be busy for Aer Lingus as it introduces two new destinations and increases frequencies on 12 routes.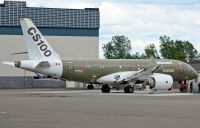 The long-awaited maiden flight of the Bombardier CSeries aircraft is close. Named Flight Test Vehicle 1 (FTV1) the lead aircraft has successfully obtained Transport Canada's Flight Test Permit, thereby clearing the way for its first lift off, expected in the coming weeks. This follows a series of pre-flight tests including low-speed taxi runs. FTV1 will now proceed with high-speed taxi runs whereby the aircraft simulates speeds for flight take-off.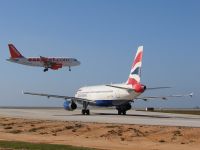 easyJet is gradually revealing its plans for the 25 pairs of slots it has procured from Flybe effective 30 March 2014.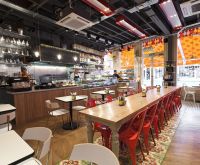 Gatwick passengers will soon be able to sample the delights of Middle Eastern cooking when stylish Lebanese restaurant Comptoir Libanais opens its first airport restaurant in North Terminal later this year. Menu includes extensive choice of vegetarian and Halal dishes, children's menu and takeaway options.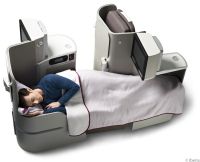 Iberia's Madrid – Luanda service is the airline's first route to become totally Airbus A330-300s. The wide-bodied, long haul aircraft will be used to connect the capital cities of Spain and Angola twice a week, on Mondays and Fridays. They are 15% more fuel-efficient than the A340s they replace.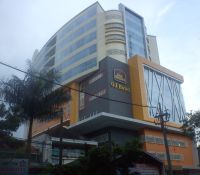 Best Western International (BWI) is continuing its rapid expansion across Indonesia with the signing of a new hotel in Malang, East Java, the first international hotel in a town of nearly one million inhabitants.
Emirates, based in Dubai (UAE), is to launch non-stop passenger services to Taipei (Taiwan), its 16th destination in the Far East.