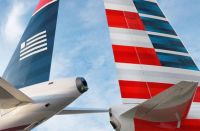 In an unexpected move last week the US Justice Department filed a lawsuit to block the merger of American Airlines and US Airways, saying the deal would hurt consumers by leading to higher fares. In recent times such moves have gone through without problems resulting in much stronger airlines.

"I think this is another governmental mistake", former American Airlines' Chief Executive Robert Crandall told Reuters news agency.

By allowing mergers between United Airlines and Continental, and Delta Air Lines and Northwest, the government "made a third large merger inevitable", he said.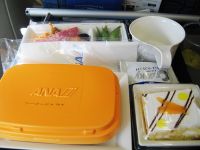 Japanese airline ANA has launched an online vote on its Facebook page for August, which will allow the public to choose their favourite Economy Class in-flight menu. It is an interesting innovation which could be copied by other airlines now that, particularly in long haul, the more ambitious carriers do offer a larger choice of meals at the back of the aircraft.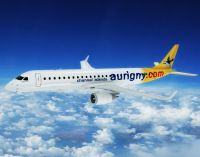 Following the withdrawal of Flybe on the Gatwick – Guernsey route, Aurigny has confirmed that it has entered into an initial agreement with Embraer to purchase a 122-seat Embraer E195 for delivery in June. The States of Guernsey, the owner of the airline, will act as guarantor. (See BTN 12 August)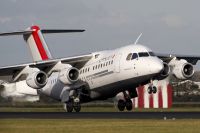 Currently up for sale by owner Air France, CityJet is to drop its four times daily London City (LCY) to Edinburgh service losing a battle with British Airways who competed on the route with eight return flights.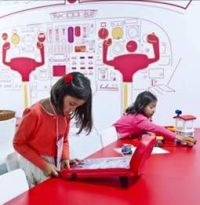 Every year Iberia attends to the needs of 800.000 unaccompanied minors between the ages of five and 17 years of age. The service is provided on point-to-point and connecting flights on all Iberia Group airlines (Iberia, Iberia Express, and Iberia Regional/Air Nostrum).

The airline points out that the facility is free but parents and guardians should inform either the airline or travel agent well before the date of travel. Don't just turn up at the airport unannounced and expect the same degree of service.