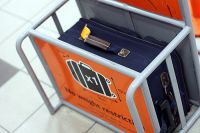 easyJet is introducing a 'cabin bag guarantee', from next Monday (2 July) which will reduce the size of hand luggage some customers may be allowed to keep with them on the flight.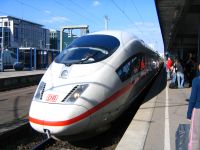 Don't get too excited. Eurostar might be getting competition on the cross Channel rail. However this is not likely to happen until 2016, due to technical problems with the actual trains.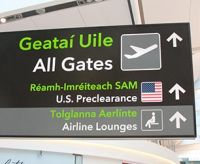 The benefits of US pre-boarding customs and immigration facilities (passengers are treated as domestic upon arrival in the USA) are being seen by Dublin Airport (DAA) with transatlantic traffic up by 11% so far this year.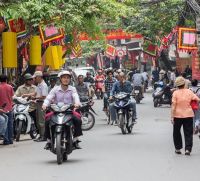 Last week Finnair began flights to Hanoi and Xi'an from its Helsinki hub. The airline will operate services to both cities three times a week throughout the summer schedule season, until 26 October for Xi'an and 27 October for Hanoi. Xi'an is now a technology centre but also the home of the Terracotta Army. Hanoi, in the north of Vietnam, is the country's capital.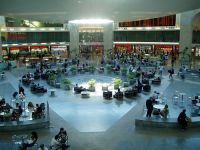 Finnair has confirmed it will continue its service to Tel Aviv during the winter season.

Starting November Finnair serves Tel Aviv with two weekly flights on Mondays and Fridays, as during the ongoing summer season, but the schedule is modified to increase connectivity from European and Asian flights.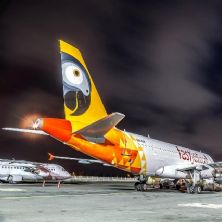 Ambitious London AIM listed fastjet (FN see BTN 29 April http://www.btnews.co.uk/article/6220), has been granted permission to launch international flights from Tanzania to South Africa, Zambia and Rwanda marking a major step towards establishing the first-ever pan-African low-cost network.

Commenting on the news, Ed Winter, CEO and Chairman of fastjet, said: "This is a monumental day in fastjet's history and brings us closer to our goal of becoming Africa's first pan continental low-cost airline. To date our growth has been inhibited by lack of international routes in our network. We have expended huge effort over the past six months in obtaining these rights and we can only thank the Government and population of Tanzania who have lobbied hard to allow us to gain access to the bilateral rights to operate to these countries. We will soon announce launch dates for flights to Johannesburg, Kigali and Lusaka from Dar es Salaam".