26 MARCH 2012
BTN DISTRIBUTION
BTN also goes out by email every Sunday night at midnight (UK time). To view this edition click here.
The Business Travel News
PO Box 758
Edgware HA8 4QF
United Kingdom
+44 (0)20 8952 8383
info@btnews.co.uk
© 2021 Business Travel News Ltd.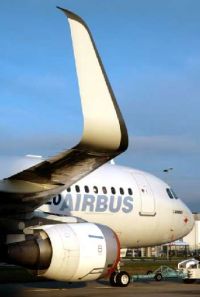 Air New Zealand is expected to become the first customer to take delivery of a Sharklet equipped Airbus A320 by the end of the year. Trials are currently taking place at the Airbus facility in Toulouse using their own development aircraft retrofitted with the kit.
The device cuts down on aerodynamic drag by helping reduce the spiral-shaped vortices that form at the wingtips of aircraft during flight. Their introduction on the A320 is expected to result in at least 3.5% less fuel burn over longer sectors – with an annual CO2 reduction of some 700 tonnes. They also should allow for less thrust to be used during takeoff when runway performance is not "limiting." In addition to their environmental benefits, Sharklets will provide aerodynamic improvements resulting in multiple performance advantages for operators.
Air New Zealand is the first customer for Sharklets, which are offered as options on new production A320-series aircraft. The A320 will be the first model fitted with the devices, to be followed by other A320 Family members beginning in 2013. Airbus has previously used a less efficient wingtip device and Boeing has fitted what it calls 'blended winglets' on the 737 since 2002. www.airbus.com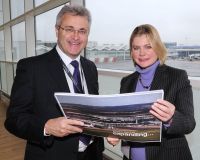 Work will start this summer on an improvement scheme for the A45 trunk road which runs past Birmingham Airport (BHX) and will allow for a 405m runway extension. When the work is fully completed in the spring of 2014 BHX will have operational a single 3000m long runway allowing for non-stop flights to Los Angeles and Hong Kong with the Airbus A380 and Boeing 777 and, for the future, Singapore by Airbus A350 and Boeing 787.
The runway extension works are currently estimated at £33m and will be funded by the airport. It is making a further investment of £13m for the construction of a new air traffic control tower and radar system, which will be operational in 2013, and £9m in a resurfacing of the current runway. BHX has a complex ownership arrangement: 49% – seven West Midland Metropolitan District Councils; 48.25% – Airport Group Investments Ltd (AGIL), a limited company owned by the Ontario Teachers' Pension Plan (Teachers') and Australia's Victorian Funds Management Corp (VFMC); 2.75% – Airport staff, through an employee share trust.
The A45 Corridor Improvement works are funded by £10m by the West Midland Transport Authority, £7m from the airport, and potentially £15.7m through the Government's Regional Growth Fund which is under negotiation. www.bhx.co.uk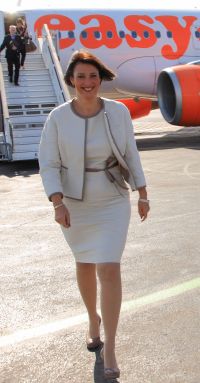 The Nice and the Rivera community really laid out the red carpet for easyJet last week as the carrier introduced new bases at both Nice itself and Toulouse. The fact that the airline only now operates Airbus aircraft was a small factor in a welcome in which the local mayor called The Rivera "once a British colony". Hardly true but English is widely spoken and there is a warm welcome for the Anglos.
Carolyn McCall, easyJet Chief Executive, highlighted the airline's impact in France since it opened its first base at Paris Orly in 2002. She told a large audience of French and English media that last year the carrier showed a 19% increase, to over 12m passengers to and from, and within France, taking 12% of the total national air travel market. easyJet now employs 800 staff in France and is the country's largest domestic carrier.
From Nice the airline carried 2.4m passengers last year, about 25% of the airport's throughput. With the new routes about to be opened the airline will serve 23 destinations this summer. At Toulouse it will operate 145 flights per week on 16 routes with a target of 1.6m travellers this year. www.easyjet.com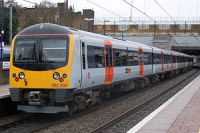 With the Great Western rail franchise replacement consultation open until 31 March, Richard Brown, Managing Director of North Star Consultancy, has highlighted the fact that any Heathrow mention is restricted to details of when the Connect stopping service will become Crossrail and acknowledgement that rail access to Heathrow from the West might be possible by 2020. He says that the Heathrow Express could be downgraded to allow services on the fast lines to serve the Thames Valley.
With the end of the Heathrow Express track access agreement in sight (2023) and the 2030 vision of capacity, Mr Brown has some sympathy with the suggestion that Heathrow could be served by a 10 trains per hour Crossrail service to Central London. But he asks "Can Crossrail become a proxy rail service for 6m travellers who use the Heathrow Express?". Crossrail trains are not designed for airline passengers with their luggage but commuters, a different type of passenger.
The paper also highlights the planned western access to Terminal 5 (Staines/Waterloo) has a very low priority with a link to Slough and Reading now on the agenda. www.northstarconsultancy.com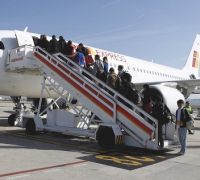 Iberia Express, Iberia's new short- and medium-haul offspring, began operations yesterday (25 March) with flights between Madrid and Palma de Majorca, Alicante, Malaga, and Seville. A total of 17 destinations will be served during the summer season, including Amsterdam, Dublin, Fuerteventura, Ibiza, Lanzarote, Minorca, Naples, Palma and Vigo.
The airline held a press conference in Madrid last Friday hosted by the Iberia CEO Rafael Sánchez-Lozano and Iberia Express CEO Luis Gallego.
The new unit is designed to restore profitability to short and medium haul routes, operating initially with four A320s on domestic and European routes. A total of 14 A320s and a staff of 500 people is expected by year's end.
At the press conference, Iberia CEO Rafael Sánchez-Lozano stressed that Iberia Express "will be a success story that adds value to the Iberia Group. It will restore profitability to short and medium haul routes, add new destinations and connections, and feed traffic to the long haul network where Iberia is focusing its growth strategy."
Iberia Express CEO Luis Gallego pointed out that "Iberia Express will have the best of Iberia and new attributes associated with the 'express' concept". The new airline will be managed independently, but will use Iberia's maintenance and other services. www.iberiaexpress.com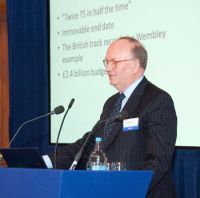 The heads of the UK's four major airlines have warned the British Government that there could be chaos at London's airports during this summer's Olympic Games, which would cause major embarrassment to the country unless a deal can be reached over their concerns.
In a blunt letter to the Department for Transport, British Airways, bmi, Virgin Atlantic and easyJet said time was running out to tackle the expected surge in air traffic and its impact.
According to the airlines' bosses, failure to address their concerns could bring misery to millions of travellers including those coming to London for the world's biggest sporting event.
"As the situation currently stands the industry believes that there is a significant risk of severe delay and disruption at all of London's major airports unless urgent action is taken," they wrote in a letter to the Government. "Time is running out to ensure that any changes to procedures and the appropriate training are in place prior to the Games."
The Civil Aviation Authority told a meeting of airline executives on Thursday that their call for their scheduled flights to be given priority over business jets and smaller aircraft would be difficult to execute and legally questionable. www.caa.co.uk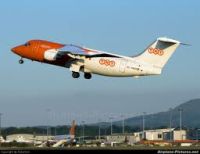 UPS, the US package delivery company, has agreed a deal to buy its European rival TNT Express for €5.1bn. It is already the world's largest package delivery company. Speculation has been rife of a tie-up between the two delivery companies. UPS has been tracking TNT for some time and made an aborted bid in 2008. The move would increase the American operator's presence in Europe and would also give the US company a domestic network in China, where it has been keen to expand.
Last year the former TNT, Dutch-owned, was broken up into two distinct companies, TNT Express and the postal company PostNL.
Scott Davis, UPS Chairman and CEO said that the TNT brand will eventually be dropped. He intended to retain the Cologne-Bonn Airport operations as the main UPS air cargo hub in Europe. The TNT Liege facility, which employs 1,400 people, will stay. Currently TNT Express has fully owned operations in 65 countries. Whilst for the most part traditional mail/post has declined, package delivery is booming, thanks to internet buying which has no real national barriers. www.ups.com