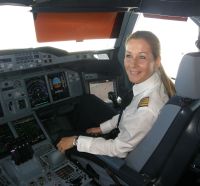 Just 12 months after its introduction into service Miami has become Lufthansa's latest Airbus A380 destination, the aircraft making its first landing last Friday with a welcome worthy of a Concorde inaugural at its best. Large crowds lined the roads around the airport and traffic stopped on the Freeway parallel to the landing runway. Miami made a great fuss about the aircraft with William D. Talbert III, President and CEO of the Greater Miami Convention and Visitors Bureau, saying the Germany was the city's largest incoming tourist market.
This was Lufthansa's seventh A380, the eighth due this week and set for Frankfurt – Singapore in September. Another arrives in April 2012 with a decision yet to be made on where it will fly to. The airline has 15 on firm order.
The Lufthansa A380s are configured with the two premier classes, First and Business, on the upper deck. On offer are First Class suites that the airline is standardising on throughout its long haul fleet, and 98 in Business Class arranged 2+2+2. Older readers may recall this was the total capacity of the DC9 and BAC 1-11 that for many years formed the core of European airline fleets. The main deck is Economy throughout, 425 seats 3+4+3. Internal staircases are provided at each end. AERBT will be featuring Lufthansa and the A380 in subsequent editions. www.lufthansa.com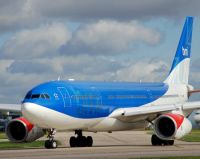 British Midland International (bmi) is to give its Heathrow to Freetown, Almaty/Bishkek flights a major boost with the introduction of an Airbus A330 and a substantially upgraded product from late June. The flights operate on a Monday, Thursday and Saturday.
The aircraft will offer 36 Business Class and 196 Economy seats and will replace the leased Boeing 757 that has been operating on these services. Readers travelling to Bishkek may note that Kazakhstan charges a £15 visa transit fee, which is payable in both directions.
Business Class clients gain a 60" seat pitch and seat recline of 50°, electronic seat controls, in-seat power, a 15" personal video screen and noise cancelling headphones. Economy passengers will also benefit from 32" seat pitch with a recline of 6° and a personal 15" seat back video screen. www.flybmi.com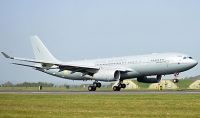 The new fleet of RAF dual passenger/in-flight tanker Airbus A330 aircraft are to be fitted with in-flight entertainment facilities provided by IFE Services of Knutsford, Cheshire (UK). The aircraft can carry up to 291 personnel.
The Future Strategic Tanker Aircraft (FSTA) programme will use 14 specially converted new aircraft supplied by AirTanker Ltd, a consortium that includes EADS, Babcock, Cobham, Rolls-Royce and Thales. The contract also calls for all the associated support including aircraft maintenance, training, infrastructure, fleet management and ground services. The first aircraft is due to be delivered to the RAF at Brize Norton in September.
IFE Services will supply AirTanker with a selection of Hollywood blockbusters, classic movies, TV shows and audio channels. As well as providing all programming content, IFE Services will create a tailored safety film for the converted planes along with branded safety cards with versions available in Braille and large print for the visually impaired. The IFE content will run on the aircraft's digital Thales i2000 system. www.ifeservices.com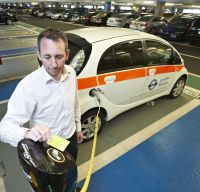 Heathrow has completed the installation of electric vehicle charge points as part of its collaboration with Transport for London (TfL) through the 'Source London' programme.
Passengers who own electric cars can now charge their vehicles at Heathrow Terminals 1, 3, 4, and 5 short-stay car parks, which have two charging points installed, serving four parking spaces in each car park.
Heathrow is playing a vital role in supporting the Mayor of London's programmes to decarbonise London's vehicle fleet. Each passenger journey made by an electric vehicle will result in zero emissions reducing the impact on climate change and local air quality.
'Source London', recently launched by the Mayor of London, Boris Johnson, has already added 150 new public electric vehicle charging points to the London network, and will deliver 1,300 publicly accessible charge points by 2013. www.sourcelondon.net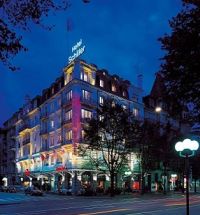 The Hotel Schiller, a historic boutique hotel in Lucerne, has celebrated the completion of its restoration and rebranding as the Renaissance Lucerne Hotel. With just 86 rooms it can truly be classified as a boutique property. Renaissance is the luxury brand of Marriott Hotel Group,
The Renaissance Lucerne Hotel, housed in a century-old City Palais and situated in the heart of Lucerne, is located only a stone's throw from the shores of Lake Lucerne. It blends modern design with classic sophistication. Guestrooms feature luxurious bedding, rainfall showers, iHome docking stations and flat screen televisions.
At the other end of the scale, and not large by American monster standards, the 212-room Renaissance Istanbul Bosphorus Hotel, due to open in early 2012, has been announced.
Offering stunning views of the Bosphorus, the magnificent towering Renaissance Istanbul Bosphorus Hotel will be located on the European side of Istanbul, midway between the areas of Taksim and Levent. www.marriott.co.uk/renaissance-hotel/travel.mi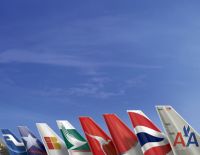 Passengers transferring between flights operated by oneworld member airlines at its key airport hubs will find their connections smoother still from later this month. The "Express Connections" service is designed to make it as easy as possible for passengers connecting between flights operated by the alliance's carriers – particularly at times when schedules are disrupted.
Manned by customer services representatives from all oneworld airlines operating at each airport the aim is to iron any snags in flight connections before passengers are even aware of them.
Working together, the teams monitor flights to identify passengers due to arrive but who have either already missed their connection or are expected to land with less than the normal minimum connection time before their onward flight. Those who have already missed their connection are met at the aircraft gate by staff who have already booked them on the next available flight and printed new boarding passes. Those below the minimum connection time are met at the aircraft and fast-tracked through. "Express Connections" facilities are established at Chicago, Heathrow, Madrid, Miami and New York JFK.
A brand new centre is scheduled to start operating at the end of July at Los Angeles. From late August, Sydney will have the facility. www.oneworld.com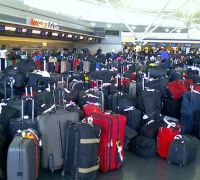 In a move to reduce the delays of mishandled baggage, air transport IT provider SITA has enabled its WorldTracer baggage tracing service to be used by agents with mobile devices at airports. This allows airline staff to proactively assist passengers, filing claims in arrival halls, at baggage carousels and in customs areas, which starts the process of reuniting passengers with their bags as soon as possible. Atlanta and Prague are two airports where the system has been evaluated and is now in service. Passengers waiting for their baggage are reassured that the bag is in the system.
Analysis conducted by SITA indicates that one in eight bags that need to be re-united with a passenger must be sent on a connecting flight as no suitable direct flights are available. To manage this challenge SITA has partnered with airline schedule supplier Innovata.
Though there is a downward trend over the last four years in the rate of mishandled baggage thanks to improved technology and greater vigilance on the part of airports and airlines, there was a slight rise in 2010 due to the major disruptions experienced as a result of the Icelandic ash cloud and severe weather. www.sita.aero
Ford Focus Titanium 1.6 EcoBoost
New Focus Has More Substance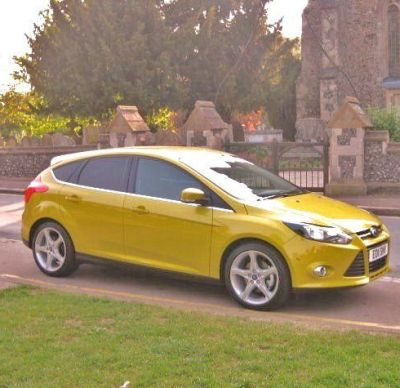 Change a product while it is still a winner. That has clearly been Ford's business plan for longer than I care to remember. So far the products bearing the blue oval badge have seriously benefited from that policy and the new Focus looks certain to continue the successful trend.
The original Focus was one of my favourite medium sized hatchbacks (and practical compact estates) for numerous reasons, the major ones being the excellent driving qualities, immaculate handling and ride and the practical and comfortable interior.
Many of my Focus drives have been in hire cars and probably the model's popularity/high usage showed up in the way of interior trim damage suggestive of cheapness.
No longer the case. That came over immediately I sat in the new third generation Focus for the first time, my immediate impression was that Ford has cranked up the overall quality (as they did with the second generation Mondeo) to provide a much more substantial product. I even noted that the driver's door shut with a good 'clunk' factor!
Development throughout the car world has rocketed in the past couple of years and Ford has clearly kept in the environmental race in all respects, particularly when it comes to engine technology. This test car employs a 1.6-litre turbocharged engine to deliver nearly 150 bhp in both a clean and refined manner, proving wrong the long-standing claim that there is no substitute for capacity.
Importantly Ford has retained the essential and sales dominating character of the Focus, prioritising a practical and comfortable cabin for five adults, above average boot capacity and a generous tailgate that, I found, allows very bulky items like furniture and white goods to be swallowed up.
At the front this new Focus feels a little larger than it predecessor, as I expected the driving position is excellent with good supportive seating with plenty of adjustment and notably improved contouring. Add to that a fully adjustable steering column, good pedal position and a modern styled fascia with easy read instrumentation and generally good visibility and it is easy to appreciate why so many drivers feel at home in a Focus.
One point in the visibility though, the front pillars are quite thick and obscure the view when dealing with curves such as the approach to a roundabout, requiring head movement to achieve a satisfactory view. Add to that, the large sweep of the windscreen wipers deposit the 'wipings' at the sides of the windscreen and adjacent to those pillars potentially increasing the visibility limit.
Driving the Titanium specification model (only the Titanium X is superior) I have the impression that Ford is after a still wider market sector by appealing to customers who may be trading down in size and overall outlay but refusing any major sacrifices in lifestyle. I don't think that they will be disappointed and nor will buyers of the lower specification Focus versions as the choice and options are so plentiful.
At the wheel I found the Focus to generate a feeling of a larger car and it is only when driving on country roads or parking did I appreciate the compactness of the car and, in the latter situation, note the self folding exterior mirrors.
A claimed top speed of 130 mph clearly proves the efficiency of the power unit while the claimed acceleration time of 8.6 seconds to 62 mph (100 kph) from rest shows just how lively this car is though the gears…and there are six of them all easily selectable.
As to economy, a combined figure of 47.1 mpg on this model equipped with the optional Stop+Start facility, is well into diesel territory.
As they say, it is not what you can do, it is how you do it, and this Focus is, as I expected, a delight for all drivers. It is hard to push it because the running gear, including the all disc braking system, is so well honed it makes easy work with clearly defined safety margins. Conversely the free revving, quiet yet flexible nature of the power unit makes for an easy driving life for those general local trips.
Of course, at the trim level there are a lot of creature comforts, technological bits like Bluetooth voice control system, tyre deflation detection system, heated windscreen, speed limiter cruise control, hill start control and automatic operation of head lights/windscreen wipers/rear view mirror dipping. You also get a space saver spare wheel.
Options on the test car were a £750 Driver Assistance Pack including Stop+Start, Lane Departure Warning, Lane Keeping Aid, Traffic Sign Recognition, auto high beam and Blind Spot Monitoring System and a £525 Convenience Pack featuring Active Park assist and powerfold mirrors.
In essence there is a large quantity of the original Focus DNA but there is no denying this Focus has been strongly promoted in status. I strongly approve.
* Rivals include Vauxhall Astra, VW Golf, Citroen C3, Fiat Bravo, Peugeot 308, Kia Ceed, Audi A3, Honda Civic, Skoda Fabia.
STAR RATINGS (out of 10)
Performance 9
Handling 9
Transmission 9
Noise 9
Economy 9
Ride and Comfort 9
Accommodation 9
Styling 9
Brakes 9
Finish 9
TOTAL: 90 %
Prices from £19,745 OTR
NOTES FROM TED WILKINSON'S MOTORING DIARY
BCA: British Car Auctions report that prices for convertible cars have remained cool despite the abundant hot weather. For under £5,000 buys have snapped up Mazda MX5, Ford StreetKa, BMW Z3, Alfa Romeo Spider, MINI cooper and Volvo C70. Under £10,000 has seen sales of Porsche Boxsters, Audi TTs and VW Beetles. www.british-car-auctions.co.uk


CITROEN: Hard on the heels of Top Gear's 2011 Car of the Year award for the Citroen DS3 comes a similar accolade from Diesel Car Magazine plus the Best Small Car award. www.citroen.co.uk


FORD: Ford and the Ohio State University have announced a project to use the white sap from the dandelion root to produce a sustainable rubber substance that could be used in the manufacture of cup holders, floor mats and trim material. Soy foam is already used in the car seats. www.ford.co.uk


SEAT: The new SEAT Alhambra MPV 7-seat model has recently been voted Best MPV of the year by Diesel Car and Fleet World Magazines. The Alhambra has already clinched the Car Buyer UK and What Car? Titles for the MPV of the Year. www.seat.co.uk


SKODA: A new SE Plus specification has been introduced across the entire Skoda range. Fitting in between the SE and Elegance specifications, it offers equipment upgrades savings worth between £600 and £1,200. www.skoda.co.uk


VOLKSWAGEN: To celebrate the 35th anniversary of the VW Golf GTi, a special '35' model featuring a hotter engine, body cosmetics and special lightweight alloy wheels will be introduced later this year. Price to be announced when order books open. Also announced is the Argentinean made Amarok pick-up, a five-seat double cab plus a generous sized pick-up space. Powered by a choice of two 2.0-litre turbo diesel and using VW's proven 4Motion 4x4 transmission, it will sell from £16,995 plus VAT and OTR costs. Marketing will be through most VW commercial dealerships. www.volkswagen.co.uk


VOLVO: Testing is under way on a Volvo V60 plug-in hybrid model. Powered by a 215 bhp diesel engine driving the front wheels and a 70 bhp electric motor driving the rear wheels, the car is claimed to have a potential consumption of 150 mpg and a range of 760 miles. www.volvo.co.uk