18 APRIL 2011
BTN DISTRIBUTION
BTN also goes out by email every Sunday night at midnight (UK time). To view this edition click here.
The Business Travel News
PO Box 758
Edgware HA8 4QF
United Kingdom
+44 (0)20 8952 8383
info@btnews.co.uk
© 2021 Business Travel News Ltd.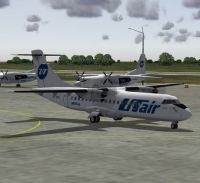 Business travellers in Russia and the Ukraine will in the future find themselves flying on the Italian/French ATR aircraft.
Russian carrier UTair has signed a contract for 20 of the Toulouse assembled aircraft bring its fleet up to a total of 37, the largest in Europe.
UTair was founded in 1997 with the partial breakup of Aeroflot. Today it is one of the largest Russian regional airlines with a current fleet of 177 aircraft and an order backlog that not only includes the ATRs, but also 24 of the Sukhoi Super Jet. As it retires its elderly Russian aircraft these are being replaced on longer routes by Boeing 737 New Generation series aircraft.
The delivery of these new aircraft will bring to more than 50 the number of ATRs operated by Russian, Ukrainian and other CIS countries' carriers. www.atraircraft.com www.utair.ru/en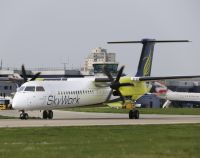 SkyWork Airlines, the Swiss carrier, has very quickly upgraded its new route from Bern to London City Airport following a surge of bookings. When introduced in late March of this year the plan was to initially service the operation with a 31-seat Dornier 328 aircraft but effective last week a 70-seat Bombardier Q400 is now the mainstay aircraft on the route.
SkyWork Airlines is delighted with the reaction to the latest addition to its route network, the only direct flight between London's premier business airport and Switzerland's capital. "Forward bookings are very strong, especially for Easter and we have been extremely pleased with how the market has responded so positively to the service," said SkyWork Airlines CEO Tomislav Lang. He noted that the split of traffic is showing to be 60% leisure, 40% business.
From 5 September SkyWork will be offering 11 flights a week on the route, facilitating day returns Monday to Friday, tailored to the needs of both business and leisure travellers. www.skyworkairlines.com
Now getting ready for its third year at London's Excel centre, Business Travel Market (BTM), which calls itself the conference and exhibition for European travel buyers, has announced a number of big name exhibitors who have committed to this year's event. The dates for the show are 22-23 June.
Prestigious travel suppliers new for the event include Airplus International, Amadeus, Concorde Hotels, Heathrow Express and United. Some 60 industry suppliers are already booked including Accor, Eurostar, HRS, Qatar Airways and Virgin Atlantic.
Paul Robin, Event Director, Business Travel Market said: "Confidence in BTM is high with exhibitors returning now for the third year, boosted by some major, international brands exhibiting for the first time. BTM has received a lot of interest, in particular from travel management companies (TMCs); some like CWT and FCm Travel Solutions returning again – based on their previous success, but new this year are ATPi, Chambers Travel, Hillgate as well as a partnership with the GTMC."
Earlier this month BTM announced that the number of European buyers being brought to London as part of the VIP Hosted Buyer Programme will be increased by 25%, with 500 arriving from over 20 countries. www.businesstravelmarket.co.uk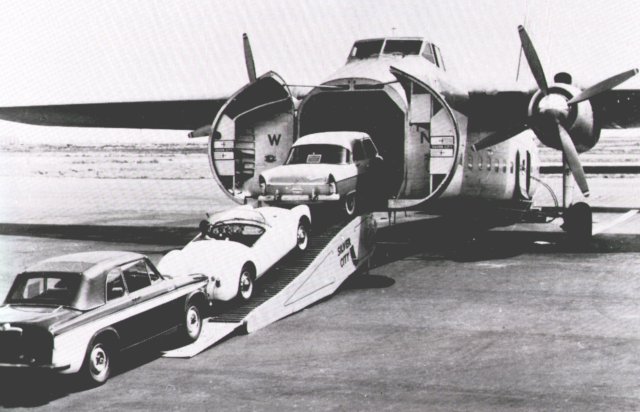 Bristol's Filton Airport, said to be pre-Second World War, the world's largest aircraft manufacturing plant, is to close at the end of 2012 following a review by owner BAE Systems of its commercial and economic viability.
Opened in 1910 the airport gained a hard runway in 1941 which was later extended to 8000ft to accommodate the Bristol Brabazon, built at the airport. All the ten British Concordes were assembled in the three-bay Brabazon Hangar. Other famous Bristol built aircraft have included the Bristol Freighter, Britannia and Beaufighter.
In the 1990s Air Bristol attempted to launch scheduled services from the airport which has an ideal position near the M5/M4 junction, but were thwarted by the local council, then a part owner of Bristol Lulsgate airport. It even has a railway line.
The airport is used by BAE Systems for company flights and other executive operations. These will be moved to Lulsgate. The police helicopter operated on behalf of Avon and Somerset police and Gloucestershire Constabulary will have to find a new home. Airbus says it is fully committed to the Filton site which is a global centre of engineering and design excellence. www.bristolfilton.co.uk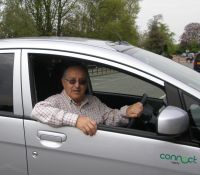 Electric cars have been around since the invention of the internal combustion engine but their practicalities have caused concern, particularly regarding range. Now Hertz have come up with a practical and cheap car rental scheme initially using the pure-electric (EV) Mitsubishi i-MiEV city car available to Connect by Hertz members to zip around London. Hertz plans to add further i-MiEVs to its fleets throughout the year across the UK. If you don't belong to Connect by Hertz signing up is free.
Cost is just £4 per hour or £40 for 24 hours, but that includes a full charge. In practical terms it is by far the cheapest way to get to central London from Heathrow for a single person, and ridiculously cheap for four. No congestion charges to pay either.
Customers will be able to charge their vehicles at Hertz stations located across the capital as well as at Heathrow and London City Airport. In addition, customers will have access to the Source London public charging points which are being rolled out across the city. The Mayor intends for London to become the electric vehicle capital of Europe by 2013.
Hertz will announce an electric bike next week. www.hertz.com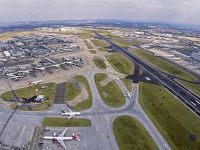 Heathrow may not be the world's favourite airport in some respects, but it continues to lead from the front in terms of international airline routes.
Figures issue by BAA, the airport owner, note that 3.6m passengers departed to New York in 2010, giving a comfortable lead over mainland continental gateways in terms of popular transcontinental services. It claims to be making real progress in reducing security times to under five minutes 99% of the time and last month's average time for returning bags fell to just 30 minutes from the last one being unloaded off the plane.
March saw an average of one departure an hour during the day and one every 15 minutes during peak evening hours.
Six major airlines operate flights to New York every day from London – American Airlines, British Airways, Continental and United Airlines (now merged), Delta, Kuwait Airlines and Virgin Atlantic. In July 2010 alone, a total of 779 planes left Heathrow for New York (both Newark and JFK airports). The average capacity of the departing plane was 257 and an average 241 people were on board. That means that each flight was a staggering 94% full – unparalleled on any other route. www.baa.com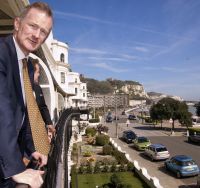 The UK Minister for Tourism and Heritage, John Penrose MP, has opened the Best Western Dover Marina Hotel & Spa, overlooking Dover Harbour. The hotel has 81 individually styled en-suite bedrooms, many with spectacular sea views; three conference, function and meetings rooms; The Waterside Brassiere; a stylish bar and a beachfront coffee shop. Tea and coffee making facilities, hairdryer, iron and ironing board are provided as well as free wi-fi. A well-equipped fitness and spa centre will open later this year. The property is a listed Regency building.
The Dover Marina Hotel is situated in Waterloo Crescent on the seafront just a few minutes from the port and cruise terminals. The main shopping area and Dover railway station are just behind the hotel. www.dovermarinahotel.co.uk
Readers may recall a recent AND FINALLY where we highlighted the difficulties for short sighted glasses wearers at Heathrow.
A reader has come up with another problem in this technological age.
Being of high-tech mind he loaded his e-boarding card onto a smartphone and trotted off to a London airport.
No problems with check-in of course (which he had done previously), nor security, or at the gate.
But on actual boarding the aircraft his PDA went flat.
"I am very sorry sir but no getting on without an authority that I can see," said the cabin staff member.
"Yes but you must have a passenger list. I've got a passport too!"
"Rules is rules I'm afraid sir," was the retort. "You cannot board!"
"But suppose I have hold baggage?" my friend explained.
"But you don't have hold baggage. Where is the receipt?"
The AERBT reader failed to make the journey!
Back to the drawing board as regards technology.