28 FEBRUARY 2011
BTN DISTRIBUTION
BTN also goes out by email every Sunday night at midnight (UK time). To view this edition click here.
The Business Travel News
PO Box 758
Edgware HA8 4QF
United Kingdom
+44 (0)20 8952 8383
info@btnews.co.uk
© 2022 Business Travel News Ltd.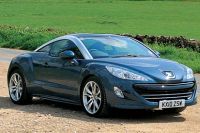 Peugeot's sporty 308-based Peugeot RCZ two-door coupe will now be available to hire exclusively through Avis 'Select Series' scheme as it adds 75 of the new cars to its fleet. Launched by Peugeot in the UK last year, this is the first time that the car has been available to the car hire market.
Avis 'Select Series' offers customers the opportunity to guarantee the make and model of their rental car choice, particularly appealing to motoring enthusiasts and the more discerning looking for a specific model. Having already received impressive reviews, including various accolades like Top Gear's 2010 'Coupé of the Year', the Peugeot RCZ with its distinctive double-bubble roof line is an apt addition to the existing Avis range.
The Peugeot RCZ is available to hire immediately from seven Avis Select Series locations across London and the South East, including the popular rental locations of Heathrow airport and Westfield shopping centre where there will be respectively 25 and 20 RCZ sport coupés available. The other London sites include Earl's Court, Euston, Victoria, Waterloo, and Gatwick Airport. www.avis.co.uk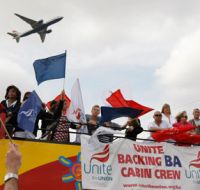 Unite, the union representing the majority of British Airways cabin staff, is organising yet another ballot, the fourth. The call is for a strike, or series of strikes, during the busy April period, which includes Easter. In spite of stepping down as Chief Executive (he now holds the same position with parent company IAG) Willie Walsh will remain in charge of negotiations leaving the new CEO Keith Williams dealing with other matters.
The ballot opens on Tuesday (1 March) and closes on 28 March.
The union has made the claim that BA has targeted the organisers of the protest saying that 18 members of Unite have been sacked and another 70 suspended during the dispute. The British Airways retort is that the union has not received a majority call for the action.
"We will fly a full schedule at London City and London Gatwick. We are also planning to fly 100% of our Heathrow long haul operation and a substantial part of our Heathrow short haul schedule," said a British Airways spokesman. www.ba.com www.unitetheunion.org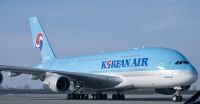 The first A380 for Korean Air has been rolled out of the Airbus paint shop in Hamburg bearing the airline's distinctive livery.
The aircraft is the first of 10 A380s ordered by the airline. Korean Air will become the sixth operator of the A380 when it takes delivery of its first aircraft in the second quarter of this year.
Korean Air will initially operate the A380 on flights from Seoul to Tokyo, Hong Kong and Bangkok, followed later in the year by transpacific services to New York and Los Angeles.
Korean Air will have the least dense accommodation of all A380 operators to date offering 407 seats against Air France, the most congested, with a maximum of 538 passengers. The entire upper deck of the Korean Air aircraft will have 94 flat-bed Prestige sleeper seats. www.koreanair.com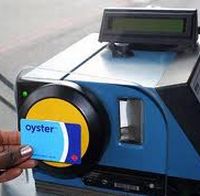 With airline passengers getting used to the idea of ticketless travel (and even cheque books said to be on their way out) Transport for London (TfL) is planning to role out a scheme in 2012 that just involves the swiping of a credit card. This will be across the whole transport network including buses, Tube, DLR, Tram and London Overground.
By the end of next year card readers across the whole of the TfL network will have been upgraded so that a touch of a contactless bank or credit card will allow passengers to touch in and out for pay-as-you-go travel. The new system will be up and running on all of London's 8,000 buses in time for the 2012 Games, enabling quick and easy bus travel for the millions of visitors expected to flock to the UK capital.
To make the new system possible TfL is upgrading software in the Oyster smartcard system to recognise contactless credit and debit cards issued by Visa, MasterCard and American Express as well as Oyster cards. www.tfl.gov.uk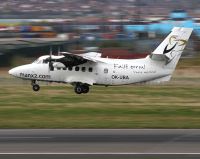 Press reports in Belfast suggest that Manx2 is to stop its service from the dockside airport to Cork at the end of the month, although at the time of writing this could not be verified from the company's website. Manx2 is a virtual airline or ticket provider. It sells seats on a plane but the aircraft is owned and operated separately. It was involved in a fatal crash 10 February on a flight between Belfast and Cork in which six people lost their lives.
Lawyers for one of the survivors have accused Manx2 of reneging on its responsibilities after the airline claimed a lawsuit for damages should be taken against the Spanish operators, Flightline BCN. The aircraft was owned by Airlada.
All other flights including from Belfast to Blackpool, Isle of Man and Anglesey are continuing as scheduled. The company also sells seats as Manx2 out of the Isle of Man to various destinations. www.manx2.com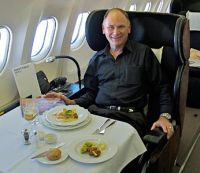 Lufthansa-owned SWISS will this week introduce a new First Class product on its long haul services (Wednesday 2 March).
Under the new concept guests will enjoy even swifter and more individualised service, together with a wide selection of in-flight meals. Further on-board innovations will include the introduction of contemporary fine bone chinaware and Riedel glasses, together with additional service accessories in a new design.
Customers travelling on night flights will benefit from a quicker service thanks to a new à la carte dining concept that will give them greater choice in how they use their time aloft (or simply a longer sleep).
The new concept means that First Class passengers can decide at any time of the day or night not only what they eat but also when they wish to eat. In another innovation, the selection of gourmet meals available under the award-winning SWISS Taste of Switzerland culinary concept is being further supplemented with traditional Swiss dishes such as bratwurst mit rösti (veal sausage with hash browns). An expanded selection of fresh à la carte fare will also be offered prior to landing. www.swiss.com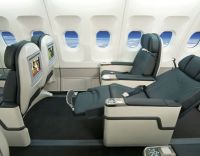 In a first for Virgin Blue, the airline will now offer Business Class on its domestic network. Two brand new Airbus A330 aircraft commence operations in May this year, providing a three times daily service from Sydney to Perth.
Virgin Blue Group Chief Executive and Managing Director John Borghetti said: "Our new Business and Economy Class product marks another step forward in our Game Change Programme, which aims to position Virgin Blue as the airline of choice for both the corporate and the leisure markets."
Features of the new service include a 62-inch seat pitch in Business Class and luxury leather seating, seatback multi-channel in-flight entertainment and a range of high quality food options.
Virgin Blue is Australia's second-largest airline as well as the largest by fleet size to utilise the Virgin brand. The airline serves 28 cities in Australia, with Brisbane Airport as its hub, using 75 narrow-body Boeings and Embraers with four A330-200s on order, all to be delivered this year. www.virginblue.com.au
As part of a series of initiatives aimed at simplifying the security process and improving the experience for passengers, Luton Airport has become the first airport in the world to introduce holographic announcers. A lady and gentlemen are being employed to communicate important security messages as passengers pass from check-in to the departure lounge and stand guardian at the top of the stairs before entering the security area.
At the moment they are on trial but should they prove successful passengers can look forward to seeing the couple throughout the airport, in operational roles, offering passenger information and for use by retail outlets within the terminal building. They will probably produce some offspring.
They've been nicknamed "Hol ly" and "Graham" (which is tough on the real Holly and Graham, a Doctor and Airline Captain who 'were' friends of your Editor).
If they don't work there is no question of redundancy. Tensator, global leaders in queue management and digital signage solutions, and creators (of the frighteningly realistic machines) can have them back!