6 FEBRUARY 2012
BTN DISTRIBUTION
BTN also goes out by email every Sunday night at midnight (UK time). To view this edition click here.
The Business Travel News
PO Box 758
Edgware HA8 4QF
United Kingdom
+44 (0)20 8952 8383
info@btnews.co.uk
© 2021 Business Travel News Ltd.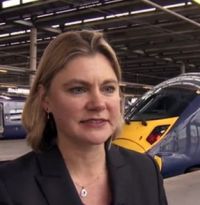 Justine Greening, the new UK Transport Minister was grilled by Andrew Neil on BBC1 Sunday Politics yesterday (5 February), defending his accusation that as an MP representing a constituency on the Heathrow flight path she was somewhat biased. "All MPs are interested in transport," she said. It seemed to be an uncomfortable interview!
Evading a question regarding stated government policy that there would be no new runways in the South East her retort was that Heathrow, Gatwick and Stansted would not be expanded. As to the Boris Thames Estuary suggestion we will have wait until the Government's Aviation Review is published on 31 March.
Mr Neil offered some figures regarding flights to China.
At the present time there are 4,639 annual flights from Germany; 2,979 from France and 2245 from the Netherlands. London lags behind with just 1,579. She said that Phase 2 of HS2 high-speed railway would eventually include Heathrow, the original plan being dumped. Ms Greening emphasised that the Heathrow Express will connect up, presumably with an interchange at Paddington. This of course will mean a stop inbound and outbound for the high speed trains. Mr Neil did not appear impressed and said that it would not happen in his lifetime. www.dft.gov.uk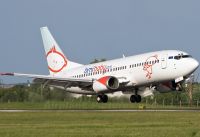 Lufthansa has confirmed that terms for the sale of bmibaby have been agreed. Whoever the mystery buyer is has not been announced, opening much speculation within the industry. The intended sale comprises 100% of the shares of low-cost subsidiary of bmi, which itself has been sold to British Airways, subject to Competition Commission approval. The bmibaby deal is non-exclusive and includes all assets and liabilities used in the bmibaby business including the 14-strong Boeing 737 Classic fleet, the existing route network and the continued employment of the existing staff.
It is envisaged that the legally binding transaction documents will be signed in the first quarter of 2012 and the completion of the transaction would occur shortly after this, subject to regulatory approval.
The new potential owner would continue to use the existing brand name for an interim period. The currently published summer 2012 schedule would continue.
bmibaby's head office will remain in the Midlands and the airline continues to operate from its three existing bases in the UK: East Midlands, Birmingham and Belfast City.
bmi and the buyer have agreed not to disclose any financial aspects of the planned transaction. www.bmibaby.com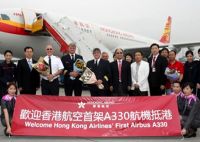 Hong Kong Airlines has confirmed 8 March as the launch date for its daily non-stop service between London and Hong Kong. Three brand new Airbus A330-200s featuring a unique all Club Class seating configuration will operate on the route. Each of these aircraft will showcase two premium cabins: 'Club Premier' and 'Club Classic'. Both Clubs have been created to deliver the airline's signature service with wi-fi, a sky bar and state-of-the-art entertainment system. A limousine service is provided (Club Premier only). The first aircraft has already been delivered.
Also arrived in Hong Kong is the initial (of 30 in total) Airbus A320 to operate within Asia.
The A320 aircraft will serve routes linking Hong Kong to destinations in mainland China, and North and South East Asia.
The fleet enhancement is a strategic move in support of the airline's continued network expansion and enhances Hong Kong's position as a leading international traffic hub. Hong Kong Airlines is 45% owned by the parent company of mainland China's fourth largest carrier Hainan Airlines. www.hongkongairlines.com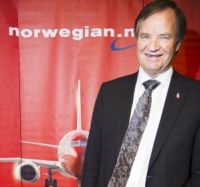 Low-cost airline Norwegian has staggered the airline industry with the largest purchase of aircraft in European history. The order consists of: 22 Boeing 737-800, 100 Boeing 737-Max8 and an option for another 100 Max8, a commitment for 100 Airbus A320 plus options for 50 Airbus A320neo. Presently the airline, founded in 1993, operates an all Boeing fleet of 62 737s. On order are six Boeing 787s, with the first due 2013.
Speculation is rife as to why the North Europe-based carrier requires this large number of aircraft. Its typical leisure destinations are in Southern Europe, Northern Africa and the Middle East, and are served once a day or less. Norwegian's longest route is from Oslo to Dubai, a distance of 3,200 miles, which is also the second longest scheduled 737 route in the world.
CEO Bjoern Kjos has predicted more airline collapses in Europe this year and said the airline stood ready to plug the gaps.
"I think there will be lots of opportunities in Europe in 2012 because there are too many airlines that have way too old fleets to be profitable with the oil prices of today," said Kjos, a former fighter pilot and mystery novel writer. www.norwegian.no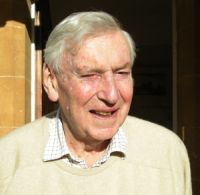 Clearly not so well known to a younger generation, Patrick Shovelton (92), who has passed on, was the epitome of a genial English gentleman, concealing a very sharp brain and tough negotiator. It was Shovelton who led the UK team with the negotiations on Bermuda 2, the transatlantic airline pact of 1977 with the United States, which led to British domination of some very lucrative air routes.
Charterhouse and Oxford were Patrick's route into World War II and the Army where he finished up as a Major and into the Ministry of War Transport. His Civil Service career included spells in Transport and Consumer Protection. As Vice Chairman of Maersk (UK) he was involved with the Brymon Airways investment which led to the short-lived Birmingham European Airways. Even in his latter years he was a keen single figure handicap golfer. His wife, Dame Helena, is the Chief Executive of the British Lung Foundation. She has chaired both the Citizens Advice Bureau and the National Lottery Commission.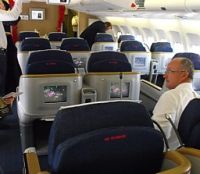 Scandinavian Airlines (SAS) is to re-introduce a Copenhagen – Shanghai service on 2 March, initially on a five times per week service and into Pudong International Airport. The route will be served by an Airbus A340-300, offering 245 seats in a three-service class set up of Business, Economy Extra and Economy. Flight time is just over 10 hours. The airline also operates to Beijing on a daily basis with a similar aircraft, the schedule being one hour less.
Whilst the airline's main hub is at Copenhagen (Kastrup) in Demark its headquarters are close by Stockholm (Arlanda) in Sweden. Currently the airline operates 198 aircraft to 176 destinations in more than 30 countries. It made a working profit in 2010 but took a serious hit, said to be around US$250m, with the collapse of Spanair in which it was a shareholder.
The SAS Group is partially owned by the governments of Sweden, Denmark and Norway, with a 21.4%, 14.3% and 14.3% ownership, respectively. The remaining 50% are held by private owners with only one (7.6%) significant stake. The company is listed on the Oslo, Stockholm and Copenhagen Stock Exchanges.
SAS is a founder member of Star Alliance. www.flysas.co.uk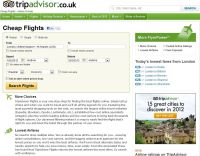 The Advertising Standards Authority (ASA) has ruled TripAdvisor's claim that all reviews on its website are genuine is misleading. The ad watchdog was responding to complaints from interested parties.
The claims were essentially that the website does not verify the reviews and therefore cannot prove that they are genuine.
TripAdvisor told the ASA that consumers placed a high level of trust in the site, as demonstrated by its continued growth since it was founded 10 years ago.
The company added that no review site could guarantee to be 100% free of fraudulent content, but said it used "advanced and highly effective fraud detection systems" and dedicated "substantial resources" to identifying and minimising any non-genuine comments.
ASA also noted that while TripAdvisor allowed hotels a right of reply to negative reviews, it considered that a hotelier's response in itself would not go far enough to alert consumers to non-genuine content. The implication seems to be that whilst a product could promote itself by way of a third party, exactly the opposite could take place too.
The ASA has told TripAdvisor not to claim or imply that all the reviews that appeared on the site were from real travellers. www.tripadvisor.co.uk www.asa.org.uk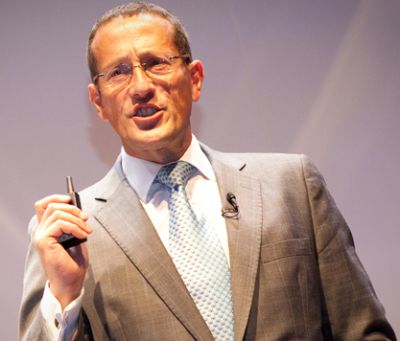 Business travel providers and organisers will this week be hotfooting it to Earls Court 2 for the annual Centaur-organised Business Travel Show and its sister Travel Technology Europe. The location is ideal with the Piccadilly Underground Line from Heathrow (or Kings Cross/St Pancras for Eurostar), or DLR and District Line (via Tower Hill) from London City adjacent.
With 200 world-class suppliers, 6,000 of the industry's elite buyers, a high-class and detailed conference programme and unrivalled networking opportunities, a visit to west London really is a must.
Exhibitors from the airline industry include Star Alliance, Air Astana, airberlin, Arik Air International, EgyptAir, Ethiopian Airlines, Finnair, Flybe, Gulf Air, Hong Kong Airlines, Japan Airlines, Malaysia Airlines, Middle East Airlines, Oman Air, South African Airways, TAM Airlines, Ukraine International Airlines, United Airlines, Vietnam Airlines and Virgin Atlantic.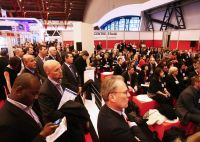 About 30 hotel and hotel groups are exhibiting, ranging from the stand-alone St Pierre Park in Guernsey, through Premier Inn/Travelodge, to 5-star outlets typified by the magnificent St Ermin's Hotel, near Victoria – London, and now part of the Accor Group.
The Business Travel Show also hosts a high quality free-to-attend conference programme which, if last year is anything to go by, will feature packed out quality seminars, invaluable case studies, lively panel sessions and exclusive buyer-only master classes. Tightly packed over the two days, and involving both shows, there are just over 50 presentations. Visitors may find it difficult in deciding which one to attend.
The conference programme's keynote speaker for 2012 is Richard Quest.
His address 'Richard Quest – Tales of a Road Warrior' will see him talk about business travel from the traveller's perspective, including personal anecdotes collected during his two decades of globetrotting. In his busiest year, Quest travelled more than 350,000 miles and was on the road for 300 days. Quest will also forecast economic projections for 2012 and reveal how they will likely impact on the travel industry.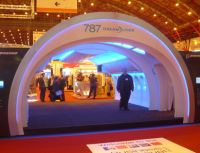 Other highlights include a Forecasting Forum panel debate on the Tuesday (7 February), which will give buyers a valuable insight into how travel costs are likely to change over the next 12 months, revealing whether they should expect to pay more or less for air, hotel and other travel items by the end of the year. This forum will be moderated by the ITM's recently-appointed CEO Simone Buckley and speakers include Prashanth Kuchibhotla, American Express Business Travel, Sarah Makings, KPMG and Jonny Shingles from Egencia.
Also on Tuesday, a panel debate on the distribution revolution – good or bad news for travel buyers? With some traditional airlines consulting TMCs about selling tickets through channels that bypass the GDSs, while some low-cost carriers are embracing GDSs for the first time, the panel will debate what all the changes mean and who will be the winners and losers.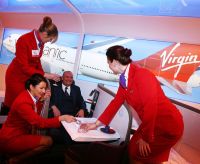 On Wednesday 8 February, a sustainability buyer masterclass will allow travel managers to swap best practices on how to be green, whether they are operating an established green travel programme already or planning to introduce an environmental dimension for the first time.
Running alongside the Business Travel Show is its sister event Travel Technology Europe. Around 60 exhibiting companies specialising in a wide range of travel technologies, from booking and reservation systems, network infrastructure and hardware, to mobile, social and web design, will feature on the floor plan for 2012.
This year's event will include a host of new visitor features including Tech Launch Pad where visitors can meet the hottest new talents in travel technology and source the market's latest technology solutions; Innovation Hot Spots where suppliers will showcase particularly cutting edge innovations and the Business Travel Technology Zone – a brand new area located between Travel Technology Europe and the Business Travel Show featuring leading corporate travel tech suppliers and the debut of the Business Travel Technology Theatre.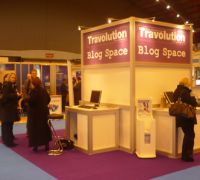 The unrivalled education programme, which is a cornerstone of the Business Travel Show, is also prominent in Travel Technology Europe. The programme features global brands at the Travolution Theatre, TTE Travelport Live Theatre and new for 2012, the Business Travel Technology Theatre.
Speakers include Teletext Holidays and seeyourtravelagent.com whose presentation I Can See Clearly Now reveals how the internet is becoming a moving image medium and what this mean for travel businesses. Other sessions focus on cloud computing, how to expand overseas, web analytics and data feeds and real-time pricing.
To register for a free visitor pass and gain access to both events visit www.businesstravelshow.com.