16 JANUARY 2012
BTN DISTRIBUTION
BTN also goes out by email every Sunday night at midnight (UK time). To view this edition click here.
The Business Travel News
PO Box 758
Edgware HA8 4QF
United Kingdom
+44 (0)20 8952 8383
info@btnews.co.uk
© 2021 Business Travel News Ltd.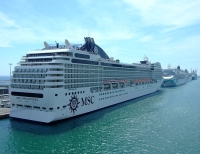 Vueling is bolstering its destinations from Cardiff Airport this summer with the addition of two new destinations, Alicante and Palma (Mallorca). The new scheduled services will commence from 22 June and will be operated by 150-seat Airbus A319 aircraft three times weekly on Tuesdays, Thursdays and Sundays.
Last October the airline announced a Cardiff – Barcelona service from March, marking the first direct Vueling service from the UK to the airline's home base. With Barcelona services will also be Tuesdays, Fridays and Sundays to accommodate the increasing interest in the cruise market from Barcelona. Most cruises set sail on a Saturday so these flights will enable passengers to arrive at a convenient time in order to join their chosen cruise and spend a final night in Barcelona before returning home. On 23 June Southampton – Barcelona will also come on line, linking Europe's two premier cruise ports.
Passengers to and from both south Wales and a large slice of southern England will also benefit from a wealth of connections available via the Barcelona hub, currently accessing over 40 destinations in Europe and North Africa, with full baggage through check-in to final destination. www.vueling.com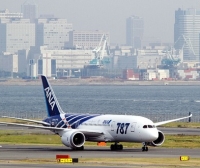 Next Saturday (21 January) ANA, Japan's largest airline and the launch customer for the Boeing 787 Dreamliner, will introduce the aircraft to Europe with a non-stop 12-hour flight from Tokyo Haneda to Frankfurt.
The success of the Dreamliner, which entered service with ANA on two domestic routes on 1 November last year, is underlined by the very high number of seats being filled on the routes being flown by the aircraft. Load factors on ANA's 787 routes to Okayama and Hiroshima have reached approximately 88%, compared to 72.2% for all ANA services operating between Haneda and these two destinations and 67.7% over the same period a year earlier. The airline has 55 Dreamliner's on order.
The reliability of the 787 has been as impressive as customer demand with 96.3% of scheduled Dreamliner departures having left on time compared to an ANA group average of 96.5% for the same period. www.ana.co.jp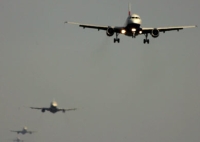 BAA has published its December passenger traffic figures and with it the numbers for the whole year.
On the positive side BAA's airports served 108.5m passengers last year, an increase of 4.4%. December 2011 was Heathrow's busiest December ever, 5.5m passengers passing through, giving a total for the 12 months of 69.4m surpassing the 67.9m set in 2007, the previous best ever. Record passenger numbers accompanied record efficiency levels with the average aircraft operating with 75.2% of its seats occupied.
On a year to year basis every one of the six airports currently under BAA ownership (Edinburgh is up for sale) saw growth, with the exception of Stansted which, with a 18m passenger throughput, dropped 2.8% making it now only Britain's fourth busiest gateway after Manchester.
Edinburgh, up for sale, saw record traffic of 9.4m in 2011 beating the previous record set in 2009 (9m).
Results in the international ASQ (American Society for Quality) benchmarking survey showed that 70% of passengers across Heathrow rated their experience at the airport as either 'excellent' or 'very good', up from 57% in 2008. Last year represented the best punctuality performance in a decade. www.baa.com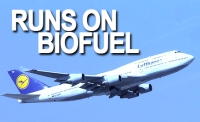 After a six-month practical trial involving biosynthetic fuel, Lufthansa says that the results are positive. In all, 1,187 biofuel flights were operated between Hamburg and Frankfurt. According to initial calculations, CO2 emissions were reduced by 1,471 tonnes.
"Our burnFAIR project went off smoothly and to our fullest satisfaction. As expected, biofuel proved its worth in daily flight operations," confirmed Joachim Buse, Vice President Aviation Biofuel at Lufthansa, highlighted last week by a Boeing 747-400, carrying about 40 tonnes of a biosynthetic fuel mix, operating Frankfurt to Washington. With this flight alone, Lufthansa reduced CO2 emissions by 38 tonnes, equivalent to the CO2 emissions of six scheduled flights between Frankfurt and Berlin.
The principle behind biofuel is simple and is based on the carbon cycle. Plants withdraw CO2 from the atmosphere through photosynthesis. When aircraft engines burn biofuel, this CO2 is released back into the atmosphere. Biofuel emits about 50% less CO2 than conventional fossil fuels.
"As a next step, we will focus on the suitability, availability, sustainability and certification of raw materials. However, Lufthansa will only continue the practical trial if we are able to secure the volume of sustainable, certified raw materials required in order to maintain routine operations," Project Manager, Joachim Buse, stressed. www.puresky.de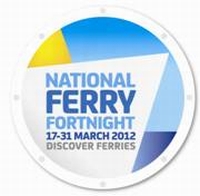 Britain's annual National Ferry Fortnight has been moved slightly earlier than the traditional May slot (now 17-31 March) to emphasise the great value of family ferry travel at a time when parents have a watchful eye on budgets. Industry body, the Passenger Shipping Association (PSA), has also revealed a new National Ferry Fortnight official logo that will front the campaign. With SeaFrance 'sinking' last week (see below) the timing of the announcement was unfortunate.
The two-week showcase is designed to heighten consumer and media awareness of Britain's extensive ferry services of over 50 routes. Some 35m people, 8m cars and 140,000 coaches were carried by ferries in 2011.
Central to the campaign will be a series of promotional offers on ferry routes to the Continent, Ireland and within the UK. The National Ferry Fortnight logo will be featured on many ferry members' own advertising and website campaigns, with a press, PR, and social media push led by the PSA. www.discoverferries.com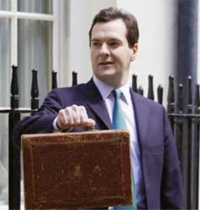 The possibility of Scotland leaving the United Kingdom could set up some interesting tax situations, in particular with regard to APD (Air Passenger Duty).
The subject was raised last week with First Minister Alex Salmond suggesting a referendum in 2014 and British Prime Minister David Cameron hinting at 2013.
At present all parts of the UK pay the same APD with the exception of North Atlantic services from Belfast where the attraction of cheaper tax fees at Dublin has caused the Treasury to back down with much cheaper taxes.
Should Edinburgh introduce lesser rates than England, Newcastle might well ask for a reduction too, passengers attracted to go north to Glasgow for Emirates flights to, say, Sydney. And if Newcastle why not Manchester too. Birmingham would then be sure to apply.
What you are left with is only London paying a premium rate, unpopular with all and a political minefield for the Mayor to tackle. http://customs.hmrc.gov.uk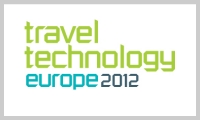 The Business Travel Show at Earls Court (7-8 February) will again be joined by its IT partner, now renamed Travel Technology Europe. It is on track to grow by at least 30%, with 2012 exhibitor numbers already exceeding those of 2011 and visitor registrations ahead of this time last year.
To date, 60 exhibiting companies specialising in a wide range of travel technologies, from booking and reservation systems, network infrastructure and hardware, to mobile, social and web design, are signed up.
The educational programme features global brands at the Travolution Theatre, TTE Travelport Live Theatre and new for 2012, the Business Travel Technology Theatre.
With content powered by the editorial team of Travolution, the presentations focus on the challenges facing the industry today with sessions designed specifically to help delegates drive their business forward and harness the power of travel technology systems. Highlights include two Travolution Question Time sessions – 'The Threat of Google Flight Search' and 'How to Find Growth in a Flat Market'.
Sessions will focus on cloud computing, how to expand overseas, web analytics and data feeds and real-time pricing. www.traveltechnologyshow.com
Following the tragic death of the Human Cannonball at the Circus, a spokesman said "We'll struggle to get another man of the same calibre."