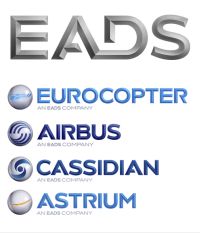 Airbus is to no longer mean just civil aircraft. From January the various companies that make up EADS will trade under the single name of Airbus in three divisions.

France has taken delivery of the first of 50 Airbus A400 Atlas military transport it has on order. The A400 is a 21st century version of the Shorts Belfast capable of lifting up to 37 tons of varied equipment through a rear doorway and landing on rough strips.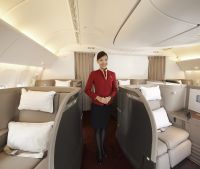 Cathay Pacific Airways unveiled a refreshed First Class product which features a significant enhancement to the cabin's look and feel along with the introduction of a number of new features.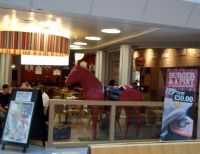 Last week Business Travel News reported on Heathrow dining "Food on the Fly".

Clearly the airport is very much into looking after the well-being of travellers and with many airlines reducing their on-board servings to a minimum says that the 'take onboard' menu option is being used by 17% of passengers.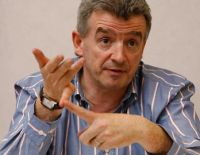 Michael O'Leary is a firm believer in the maxim "All publicity is good publicity". The carrier dubbed by some "The world's most annoying airline" but likely to carry around 80m passengers this year, has been much in the news last week.