12 DECEMBER 2011
BTN DISTRIBUTION
BTN also goes out by email every Sunday night at midnight (UK time). To view this edition click here.
The Business Travel News
PO Box 758
Edgware HA8 4QF
United Kingdom
+44 (0)20 8952 8383
info@btnews.co.uk
© 2021 Business Travel News Ltd.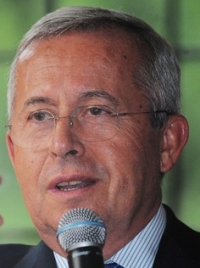 Successfully launched at Marseille last October, the Air France offensive in the French provinces will be extended to Toulouse and Nice in spring 2012, followed by Bordeaux later in 2012. By next summer Air France will be operating more than 1,200 weekly flights from the three cities
Starting on 1 April, Air France will offer 16 new destinations from Toulouse in Europe and the Mediterranean, in addition to the 12 existing points. Istanbul, Prague and Tunis are amongst the new routes. As from 3 April Air France will offer six new destinations from Nice, including Barcelona, Istanbul and Tel Aviv.
Air France is taking the encroachment of the low-cost airlines very seriously. On board, passengers will be able to enjoy a free drink and snack, a selection of French and foreign newspapers available free of charge at the boarding gate, one piece of checked baggage in the hold and one piece of cabin baggage, online check-in and choice of seat.
"Air France's challenges on its medium haul network are considerable: the airline needs to strengthen its competitiveness and continue to develop its operations," declared Alexandre de Juniac, the new Chairman and CEO. www.airfrance.com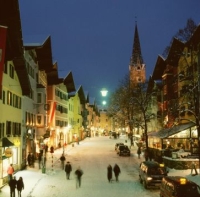 Kempinski has opened its first hotel in Austria at the tiny village of Kitzbühel, famous for skiing, just in time for the year-end holiday period and the start of the sports season. Kitzbühel is about 100km east of Innsbruck, the nearest large town and the only 5-star-hotel in the region.
The property offers 118 superior double rooms, 13 junior suites, 16 suites and one Penthouse suite. Two dining areas with distinctive menus are available, the Steinberg and the Sra Bua by Wini Bruggerrestaurants. Down-to-earth cuisine from the Tyrolean mountains and Asian favourites set the tone for dining.
Swiss-run Kempinski Hotels now has an international portfolio of 62 hotels. A further 43 hotels are either under final development or construction in Europe, the Middle East, Africa, Asia. Under private investment Kempinski is majority-owned by the Crown Property Bureau of Thailand. www.kempinski.com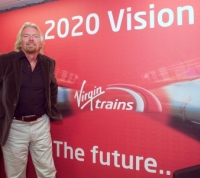 Sir Richard Branson last week set out his vision for continuing growth for rail travel in the UK as Virgin Trains welcomed record numbers of passengers and made an emphatic plea to retain the West Coast franchise.
Virgin Trains is expected to carry 30 million customers in the current year, more than doubling numbers in seven years.
Sir Richard said that innovation and quality had been key drivers in growing passenger numbers on West Coast and made clear that a strong bid would be submitted when the franchise comes up for renewal in 2012. "Bids should be a beauty parade of innovation and quality and not simply judged on bottom line results. If you just go for the bottom line you will have the cheapest of everything and that's not what people want. We are waiting to see whether the new franchise will be based purely on the bottom line, but are hopeful that the Government will be taking innovative ideas into account."
Asked about plans for UK high-speed rail Sir Richard said there were many good points about HS2 and that Virgin would like to be involved in discussions about developing plans for urgently needed extra capacity. www.virgintrains.co.uk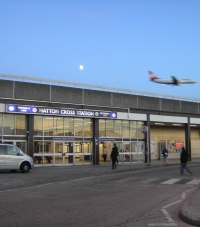 Initial work has started on a new 583-bedroom, six-storey hotel at Heathrow following approval by the local authority.
Located opposite Hatton Cross tube station, the hotel will likely be of interest to budget and mid-market operators. Negotiations are said to under way due to the high levels of occupancy possible all year round with an 18-month target date for completion.
"This decision to grant planning consent provides a massive boost to hotel capacity at Heathrow in a micro-location under-supplied with hotels," said Martin Drage, Director of letting agent Mason Drage Ltd.
"We have already experienced strong levels of interest from budget and mid-market operators who are attracted by the high connectivity of the site and the grant of consent will allow discussions with operators to progress rapidly."
The hotel has 131 car parking spaces. The site was acquired from airline caterer Gate Gourmet in December 2009.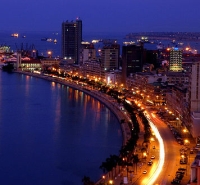 Luanda is the latest destination for Iberia, the route also connecting through Madrid with IAG partner British Airways to Heathrow and a further 100+ points throughout Europe.
The first-ever air link to Luanda from Spain and the UK is expected to enhance trade relations with Angola, whose GDP has grown more than 10% during the last decade. A one time colony of Portugal, the west African country suffered a civil war from 1975–2002, but has in recent times made tremendous progress. The population of Luanda is now thought to be in access of 5m.
Iberia has scheduled two weekly frequencies – Mondays and Fridays – between both capitals, using Airbus three-class A340-300s. Luanda is the airline's 12th destination in Africa and its shortest long haul route with a flying time of about 7:30hrs. www.iberia.com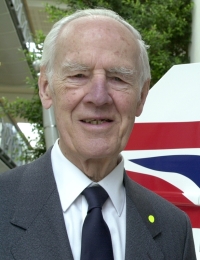 With the passing last week of Sir Ross Stainton (97) goes the last significant link with Imperial Airways, an airline he joined in 1933. With its successors he was to stay for 48 years. He retired as Chairman of British Airways in 1981 having introduced Concorde.
In later years he always took an interest in airline matters and was recently the guest of a less elderly group of BEA, BOAC and BA veterans.
Tall and urbane, educated at Malvern College, he knew the practical side of airline operations inside out having started as a Station Officer at various flying boat points worldwide. He also helped launch the 747, which was to change the whole world of aviation and, with his "Imperial" experience, can be credited with the long time dominance of British Airways as one of the great global carriers. Affable and unruffled he would maintain staff morale whenever a crisis evolved, and was as happy with the shop floor as with other airline executives. www.ba.com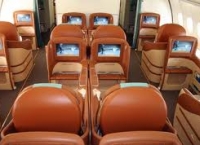 Oman Air has started a four times per week service between Muscat and Zurich, its sixth European destination. It is the first time that Oman has been linked to Switzerland with non-stop flights. A two-class Airbus A330 provides the operation, the same layout as used on the Oman – Bangkok route.
Conservative, with a small c, Oman Air serves from Muscat to Charles de Gaulle, Frankfurt, Heathrow, Milan-Malpensa, Munich and now Zurich, most major points within the Middle East, the Indian sub-Continent, and as far east as Kuala Lumpur. With the A330s the airline offers a 1+2+1 layout in both First and Business Class, and 2+4+2 at the back end. Short haul operations are by Boeing 737 NG aircraft and Embraer 175, the Business Class in both cases dedicated with the Embraers just 2+1. On order is a six-strong fleet of Boeing 787s, due for delivery from 2014. www.omanair.com
Your Editor, a man full of vigour but rapidly approaching a somewhat significant birthday, was confronted recently by a contributor's copy mentioning the Y Generation covering the highly successful EIBTM show in Barcelona.
Now he found out about Google years ago, knows all about Facebook (he's seen the film) and is inundated with people who want to 'LinkedIn'. Blogging he is aware of too, but does not have the time, The less said about Twitter and Tweets the better!
Generation Y?
According to Wikipedia, which has replaced Encyclopaedia Britannica as the fountain of all knowledge, Generation Y is next after Generation X, which is something to do with Baby Boomers. What happens after Generation Z we are not sure? Your Editor was a War Baby (WWII), maybe Generation W.
In any event Mr Jimmy Wales (founder of Wikipedia) and his world wide crew seem to think that Generation Y is marked by increased use and familiarity with communications, media, and digital technologies which is a little unfair on the rest of us who have been using virtually all these skills (except digital perhaps) since the beginning. William Shakespeare was keen on written PR and the social hub. And many before.
Forget Generation Y.