13 DECEMBER 2010
BTN DISTRIBUTION
BTN also goes out by email every Sunday night at midnight (UK time). To view this edition click here.
The Business Travel News
PO Box 758
Edgware HA8 4QF
United Kingdom
+44 (0)20 8952 8383
info@btnews.co.uk
© 2021 Business Travel News Ltd.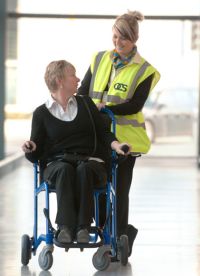 Air Serv, the ground services provider that manages assistance for passengers with reduced mobility (PRM) at Heathrow and other airports worldwide, has come up with an industry first.
At Heathrow the company receives around 3,000 messages daily, each containing multiple requests for special assistance for passengers with reduced mobility. Traditionally, these SSRs (special service requests) come from different sources and in different formats requiring considerable processing to identify the action required and dealing with it. By using SITA's PRM Data Access service, all this has been streamlined. The SSRs are paired with live flight data feeds from another source in Air Serv's Dispatching System (ADS) allowing Air Serv to provide the highest possible level of consumer service.
SITA receives the electronic messages containing the SSRs from the requester, identifies the relevant information, strips out the irrelevant information and provides the necessary PRM notification in a standard format to the ground handler. It is a great deal quicker and more reliable than the old manual system. www.airservcorp.com
Buenos Aires is the star new daily destination in British Airways route programme for 2011. Strictly speaking it is not a new route at all as the Argentine capital has been a BA calling point for years. However flights routed via Sao Paulo and were only three times per week.. From February the airline will operate daily non-stop out of Heathrow the 13-hour flight flown by a brand new Boeing 777-200ER,
On 19 February the airline re-introduces Tokyo Haneda, the route operated via Anchorage before Narita opened. From Gatwick, Marrakech goes live on 27 March (three a week) followed the next day by San Juan (twice weekly). San Diego returns out of Heathrow on 1 June (daily), years ago an extension of the Los Angeles (LAX) service and dropped when the immigration holdups became horrendous. It was quicker to drive! www.ba.com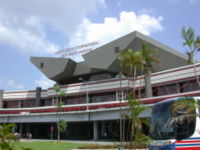 US citizens travelling to Cuba are very much on the up and are said to top 1,000 per day. US charter companies flying to the Communist-ruled island say business has boomed since President Barack Obama's administration lifted restrictions last year on Cuban-Americans visiting their homeland, and also loosened curbs on academic, religious, cultural and other professional travel.
US citizens are forbidden from travelling to Cuba without their government's permission under a wide-ranging US trade embargo on the island imposed nearly five decades ago.
Cuban tourism industry sources said more and more US citizens or Cuba-bound travellers from the United States were also arriving through third countries such as Mexico and the Bahamas to get around the US travel ban, avoid licensing hassles, or simply because it is the less expensive route.
There are no regular scheduled commercial flights between Cuba and the United States which lie less than an hour's flight apart, separated by the Florida Straits. "We estimate the total (visitors from the US to Cuba) for the year will be more than 400,000," a US State Department source said, asking his name not be used due to restrictions on talking to journalists. www.dot.gov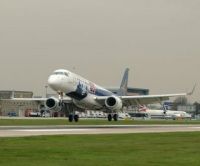 Lufthansa is to add to the present fleet of 30 Embraer E-Jets with an order for eight more aircraft deliveries starting in the middle of 2012.
Embraer E-Jets are already in service with Lufthansa Regional partner carriers Air Dolomiti, Augsburg Airways and CityLine.
The Embraer 170/190 family of E-Jets consists of four commercial jets with 70 to 122 seats. Currently more than 900 firm orders have been logged with 700 in service. www.lufthansa.com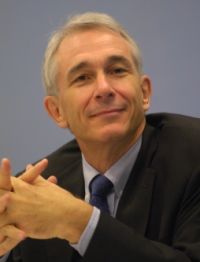 Tony Tyler, hitherto CEO of Cathay Pacific Airways, is to take over as Director General and CEO, Giovanni Bisignani, the present incumbent, retires in June of next year. The position is always held by a former airline head.
Tyler, 55, has been Chief Executive of Cathay Pacific since 2007. Tyler joined the Swire Group, parent company of Cathay Pacific, in 1977 and has worked with the group in Hong Kong, Australia, the Philippines, Canada, Japan, Italy and the United Kingdom. He is also Chairman of Hong Kong Dragon Airlines Ltd and Director of both John Swire & Sons (HK) Ltd and Swire Pacific Ltd. From June 2009 to June 2010, Tyler served as Chairman of the IATA Board of Governors.
Bisignani has been an effective and popular leader of the airline industry over the last ten years and will be a difficult act to follow. www.iata.org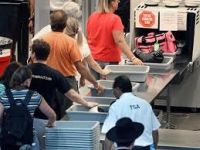 UK Transport Secretary Philip Hammond has confirmed that the ban on liquids being carried in hand luggage onto aircraft is to go. In April 2011 aerosols, gels and liquids in containers larger than 100ml will be allowed to be carried in the cabin. The change in policy is in line with the EU member states also removing the small container rule at the same time.
Besides the worry of what one can carry, and cannot, another advantage for the traveller is the likelihood of the so-called 'duty free' prices coming down. The airport shops at the present time have the market to themselves. With the removal of the regulations wine in particular can be purchased anywhere and taken through the airport.
Passengers travelling from outside the European Union will be able to carry duty-free liquid purchases on connecting flights throughout Europe, but the items still have to be put in clear plastic bags and be screened. http://eur-lex.europa.eu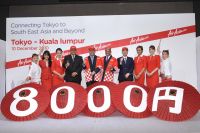 AirAsia X the rapidly expanding Malaysian-based budget airline has made its maiden landing at Tokyo's Haneda International Airport, one of the first new beneficiaries of Japan's revised airport policy. The airline will initially operate three times weekly from Kuala Lumpur (KL) using one of its fleet of two-class Airbus A330s which also serves other long haul routes.
The airline is placing much emphasis on its hub at KL with connections possible to Australia, India and Europe or within the AirAsia short haul network across South East Asia.
The A330 aircraft used on the route is unique in having the premium class amidship. Passengers seated in the cabin are offered only a limited meal (further items can be purchased) but the seats 20" wide with 60" pitch and stretching out to 77" in to full recline position. They feature universal power sockets, adjustable headrests and built-in personal utilities such as tray table, drink holder, reading light and privacy screen. www.airasia.com
Sir Rocco Forte, hotelier, was the guest speaker at the Foreign Airlines Association lunch last week at the Dorchester.
He was in a combative mood and told the story of some guests at a 5-star hotel near an airport who were asked to queue in the terminal with patrons of a nearby budget operation, all of them boarding a courtesy bus and standing for the short journey before being dropped off at the 2-star property and then shown across the way to the luxury accommodation.
Of course it never happens.
"If you are paying for First Class you expect first class treatment from the minute you arrive at the airport until you finally arrive at the other end," he said, or words to that effect.
The message seemed to get through. Whilst some airlines treat their premium customers extremely well from check-in to "fast track" security, others believe that if they have an award winning cabin that is good enough. Sir Rocco clearly thinks otherwise.