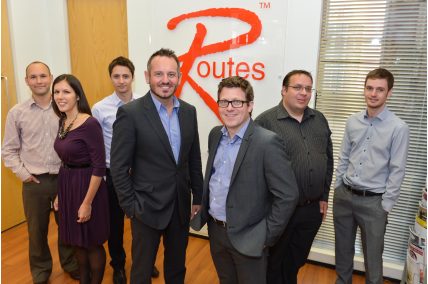 This year's World Routes at Abu Dhabi got off to an entertaining start over the weekend (29/30 October) as a large number of delegates attended the Saturday Reception, sponsored by Dublin Airport Authority (DAA) and The Gathering - Ireland 2013. Airline and airport executives from across the world mixed with tourism officials, suppliers, members of the media and the Routes staff for an informal night of networking to a background of an alternative twist on traditional Irish dancing.
British Airways City Flyer has introduced a three times week daily service from London City Airport to Aberdeen using Embraer 170 and 190 e series aircraft. Flight time is 1hr 30mins with a two-class operation. The flights also operate on a Saturday morning and twice pm Sunday.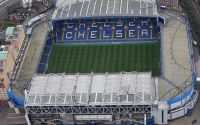 Delta Air Lines, now the official airline partner of Chelsea Football Club, has opened the doors of its new Delta 360° Lounge at Stamford Bridge, the London-based soccer team's Fulham Road home. Located within the Millennium & Copthorne Hotel at Chelsea FC, the lounge will host Delta's VIP guests on match days and provide a new venue for hotel guests and visitors for breakfast and refreshments.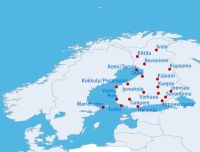 It is now easier to look up flights departing from Finnish airports. Finavia, the operator of Helsinki Airport, has introduced a new search service on its website for convenient searches of flight connections and schedules for all 25 airports it is responsible for.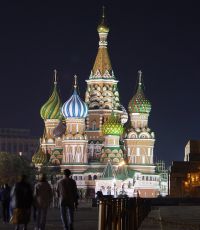 Monday and Tuesday (1-2 October) will see an event now rare in the airline calendar, a Civil Aviation Authority hearing between three airlines on, what will be for two of them, a new route.

Currently there are two Russian airlines serving Moscow from London, Aeroflot (Sheremetyevo) and Transaero (Domodedovo) and legally two British airlines, BA and bmi (both Domodedovo).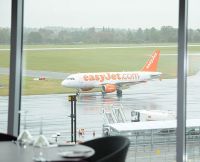 A brand new Holiday Inn at Southend Airport is opening its doors to the public today (Monday 1 October). See BTN 22 August 2011.

The £10m hotel next to the Harp House Roundabout will provide high quality and convenient facilities for airport passengers and staff, as well as local business users and restaurant diners. The striking 129 room property is just a few minutes' walk from Southend Airport's terminal and railway station.