16 MAY 2011
BTN DISTRIBUTION
BTN also goes out by email every Sunday night at midnight (UK time). To view this edition click here.
The Business Travel News
PO Box 758
Edgware HA8 4QF
United Kingdom
+44 (0)20 8952 8383
info@btnews.co.uk
© 2022 Business Travel News Ltd.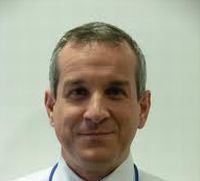 Nick West, current Chairman of the Aviation Club of the United Kingdom, has joined Raytheon UK as Communications Director responsible for a broad range of marketing and communications activities. For the last seven years he held a similar position with Boeing UK.
Nick was educated at Wymondham College in Norfolk, and served with the Royal Marines, initially with 40 Commando in Northern Ireland. He trained as a helicopter pilot with the Army Air Corps and then flew Lynx helicopters with the Commando Brigade Air Squadron for four years, including a five-month period as the detachment commander in Belize and saw operations in Kurdistan during the relief operation Safe Haven in 1991. In 1994 after passing the Junior Command Staff Course at Sandhurst, he served as a second in command and Company Commander, as well as Intelligence Officer on the 45 Commando Northern Ireland tour in Fermanagh. As a Royal Marine Captain he concluded his service time with the Directorate of Naval Staff Duties in the Ministry of Defence.
Nick is one of the few to have actually flown the new Boeing 787 simulator at Crawly. "They gave me a hard time," he said. www.raytheon.co.uk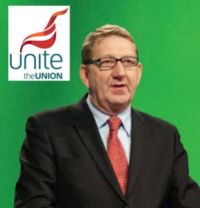 Unite General Secretary Len McCluskey gave a very erudite and informal press briefing last Thursday lunchtime before addressing BA cabin crew at a mass meeting to update them on talks between the union and airline bosses. He praised new BA CEO Keith Williams and refused to be drawn into any discussion regarding Willie Walsh. At this gathering nearly 2,000 members of the trade union's cabin crew branch, the British Airlines Stewards and Stewardesses Association (BASSA), gave a go-head for a dispute settlement. This still has to be confirmed by postal ballot of the 9,000 members, but this in considered a formality.
Under the settlement staff travel concessions, one of the key issues holding up an agreement, has been returned to the strikers. A two-year pay deal was also confirmed which, subject to productivity improvements, will result in staff receiving increases of 4% and 3.5% each year respectively. In return, Unite has accepted the introduction of 'new fleet' changes, which will see fresh recruits employed on less generous terms than existing personnel. Such proposed changes to working practices were the key trigger for industrial action in the first place. www.ba.com www.unitetheunion.com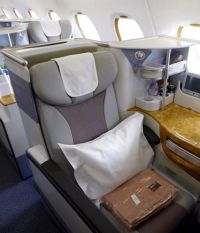 Emirates has confirmed that Johannesburg will be the next destination slated for its flagship A380 aircraft. The daily A380 service will start 1 October 2011.
The announcement of Emirates' first scheduled A380 service to Africa comes as the airline unveiled its full year financial results for 2010-11. These revealed a surge in the number of South African travellers flying with Emirates – with total passenger growth up 12% over the previous financial year. Overall revenue from the South African market also rose sharply, up 34% from 2009-10.
Emirates currently operates a three times daily service to Johannesburg, a double-daily service to Cape Town and a daily service to Durban; while the airline's fleet of 15 A380s operate on services from Dubai to Heathrow (double-daily), Manchester, Paris Charles de Gaulle, Toronto, Seoul, Bangkok, Beijing, Shanghai, Jeddah, New York, Hong Kong, Sydney and Auckland.
Emirates currently serves 19-passenger and cargo destinations across the African continent. www.emirates.com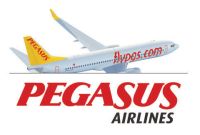 Turkish budget airline Pegasus has introduced a three times a week connecting flight from Stansted to Tehran's Imam Khomeini International Airport via Istanbul Sabiha Gokcen. Iran's capital Tehran is the 27th international destination to a network of flights across Europe, Russia and the Middle East. The Stansted – Istanbul sector is a daily operation and, just as with the onward routing to Tehran, is flown by a single class Boeing 737-800. Services operate outbound Tuesdays, Thursdays and Sundays.
Competition is provided from Heathrow with non-stop flights by both bmi and Iran Air.
Pegasus Airlines was founded in 1989 and today has a fleet of 35 Boeing 737 aircraft, the vast majority 800 series. It is the largest private airline in Turkey. www.pegasusairlines.com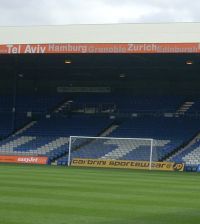 easyJet is backing Luton in two ways. Britain's second largest airline, based at the airport of the same name, is much to the forefront of a campaign to rename the whole conurbation as the City of Luton (Luton City International Airport?).
At the same time the airline is the shirt sponsor of Luton Town Football Club, where controversy reigns as to whether the club need alter its moniker should the whole place change its designation.
In the meantime the soccer team has more important issues at stake, including promotion to the Football League, many in agreement that next Saturday's (21 May) match v Wimbledon is the most important in the club's 125 year history.
easyJet is doing its bit by offering the team a three day-beachside holiday in Barcelona if they win. The airline flies twice daily from Luton and in total comes into Spain's second largest city from 16 points in Europe. www.easyjet.com www.lutontown.co.uk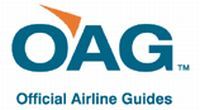 OAG, the airline database provider, is introducing a new product that will offer the most flexible information solution, delivering notifications about the latest schedule changes as soon as they happen. Called OAG Alerts it will ensure that the information is right up to date.
The fully-automated system can be personalised by users to cover airlines, airports, particular routes and even codeshare partnerships. The flexible alert parameters mean that OAG customers can amend the search criteria as and when they choose enabling revenue management, commercial planning and operational teams to make informed decisions about the latest changes in the market to gain a competitive advantage. No longer will users have to wait for the monthly update. www.oag.com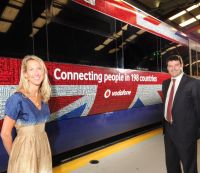 The first Vodafone Union Jack branded Heathrow Express train has gone into service as the mobile phone company opens a campaign that coincides with widespread network improvements across London.
The carriages are wrapped in an iconic Union Jack design, along the length of the train and bear the slogan "Connecting People in 198 Countries" highlighting Vodafone's global network at home and abroad. The design is made up of 600 place names from all around the world.
Over recent months, Vodafone has made heavy investment in improving its network across the capital, adding new sites and improving existing ones. All seven trains that operate the service are expected to be wrapped by the end of June. www.vodafone.co.uk