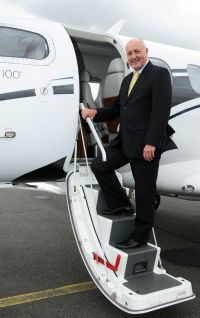 Al Bateen Executive Airport, situated in the heart of the United Arab Emirates (UAE) capital of Abu Dhabi, has launched a major upgrade programme. It is the only dedicated executive airport in the region. Originally built in the 1960s, Al Bateen had only handled military traffic since Abu Dhabi International Airport, located 20 miles outside the city centre, was opened in 1982, but in June 2009 it was granted new civil airport status.
A multi-million dollar plan is underway including an ILS precision approach capability, new hangars and MRO facilities, plus a hotel on site. During the first quarter of 2010, Al Bateen experienced a 30% increase in movements. The UAE has overtaken Saudi Arabia with the highest concentration of business jets in the Middle East, hosting 38% of the region's fleet.
To head up this new investment Al Bateen has recruited Steve Jones, currently Managing Director of Oxford Airport, who joins in mid-November. Steve has been at Oxford for ten years and is credited with its major development as a business airport. He was previously with BAe at its Chester HS 125 plant since 1974. www.adac.com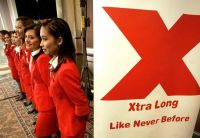 The Malaysian-based long haul, budget airline AirAsia X is to introduce a three times weekly service from Kuala Lumpur to Tokyo Haneda on 9 October. This is the 12th destination for the airline after Australia, China, India, Korea, Taiwan and Europe.
Flight time is around 6½ hours. The airline is unique in that the premium cabin is in the centre of the aircraft. In this section the flat-bed seats are to standard Business Class specifications of 20" width, 60" pitch with a length of 77" in full recline position. The seats feature universal power sockets, adjustable headrests and built-in personal utilities including a tray table, drink holder, reading light and privacy screen.
The airline uses the low cost terminal at Kuala Lumpur where passengers can transfer on to sister airline Air Asia's large South East Asian route network. www.airasia.com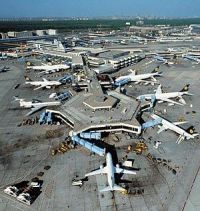 Departing airline passengers out of Germany will have to pay a new tax on flights booked from 1 January 2011 with immediate effect. The Federal Transport Minister admitted that the announcement was designed to stop travellers taking advantage by booking ahead. Transit passengers will not be punished (another loss to UK airlines – see last week's COMMENT). The tax is subject to Parliamentary approval.
Travellers will pay €8 for flights within Europe, €25 to medium haul destinations and €45 to long haul destinations regardless of the class. On German domestic flights VAT is levied too (€9.52 in total). www.airberlin.com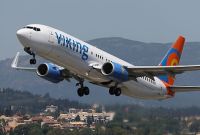 Viking Hellas, will operate weekly throughout the winter from Manchester to the Iraqi cities of Erbil (EBL) and Sulaimaniyah (ISU) via its base in Athens. Using an A320 aircraft the airline will fly every Wednesday from Manchester to Sulamaniyah and every Friday from Manchester to Erbil.
The airline also offers weekly scheduled services from Erbil to Frankfurt (via Athens) every Tuesday and Najaf to Stockholm (via Athens) once a week leaving Najaf on Thursday. www.flyviking.gr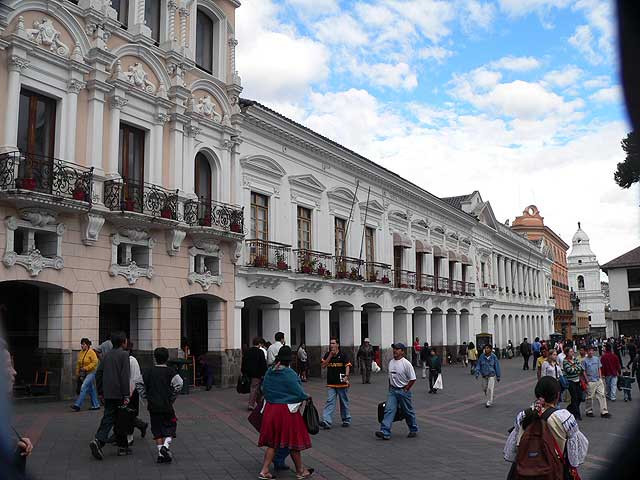 Quito, Ecuador, seems to be quiet after last week's attempted coupe with the international airport working normally.
A British tourist has reported to AERBT on Sunday that his Continental flight from Houston was on time, the luggage came through as he passed the friendly immigration people and he was in his downtown hotel within 45 minutes of touching down, with very little traffic late at night. www.ecuadortouristboard.com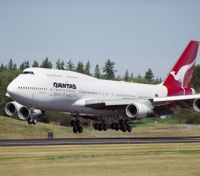 Qantas has gone daily on its Johannesburg to Sydney service operated by a four-class Boeing 747-400.
This new schedule complements the airline's daily codeshare services between Perth and Johannesburg with South African Airways, who also codeshare on the Sydney – Johannesburg routes.
Qantas continues to be the only carrier between Sydney and South Africa. The new service will also deliver much needed additional freight opportunities for exporters throughout Australia and Asia on what is traditionally a sector limited by weight restrictions. www.qantas.com www.flysaa.com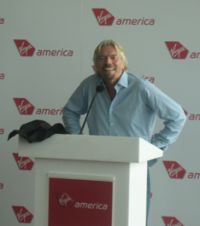 Sir Richard Branson is launching Virgin Hotels in the US, aiming to spend US$500m in the next three years. A new website has been set up to court property owners and developers with the tagline: 'Fancy getting into bed with Virgin?'
The new venture is seeking quality 4-star hotels with 150-400 rooms in major North American cities, such as New York, San Francisco, Miami, Boston and Washington DC. Virgin Hotels will operate either as a third-party manager, partner with ownership or acquire properties directly. It aims to expand to other regions around the world once it is established in North America.
President and Chief Operating Officer of Virgin Hotels is Raul Leal, who ran boutique chain Desires Hotels, with Anthony Marino who has directed North America strategy for the Virgin Group since 2006 on the executive board. www.virginhotels.com
Mazda6 2.2D 5-door Sport
Even Stronger Appeal With Latest Mazda6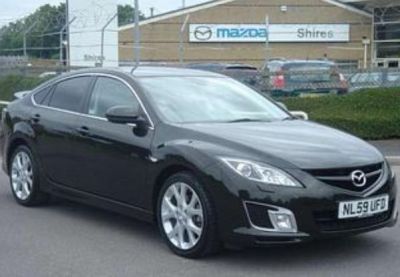 About a year ago, when testing an estate version of Mazda's executive sector Mazda6 in estate car form, I suggested that the model had been kicking at the door of the premium car market.
Now, after experiencing the recently upgraded model in 5-door Sport form, I think that Mazda has more than prised that tight fitting door well and truly open, the more aggressive styling clearly having a proven sales attraction for those upwardly mobile executives seeking to break out of the usual pack of continental offerings.
This is a very fresh modern car, its new generation range launched at the beginning of 2009 and just this summer subjected to significant across the board improvements, both mechanically to enhance performance, economy and cleaner emissions, and with a better ride and handling, more advanced equipment and an enlarged options menu.
There is an extensive but clearly defined choice of no fewer than 22 models with capacity from 1.8-litre up to 2.5 litres and including a choice of three 2.2-litre diesel units. Though pricing has eased up a little with these latest improvements the range remains good value.
My test car was the 2.2D Sport powered by the top 178 bhp engine that I found combined the right qualities of performance, driver satisfaction and though, actually a few bhp down on the earlier engine provided better economy, even better refinement and was claimed to have improved performance with a top speed of 135 mph, a brisk 0 to 62 mph (100 kph) acceleration time of 8.7 seconds and a combined consumption figure of a massive 52.3 mpg.
The emissions figure is also down by 5 g/km, thus qualifying for Euro 5 status.
The previous model rode so well that it is hard to identify any improvement, perhaps a better ability to cope with our deteriorating road surfaces though I suspect there is a more responsive feel through all the control functions that should be appreciated by discerning drivers.
That said it is a very easy driver, with a slick acting 6-speed sensibly ratioed manual gearbox with cruise control (as yet a 5-speed automatic unit can only be specified with the petrol engines) and powerfully smooth braking action.
The Mazda6 already had a good range of sensible safety equipment including the proximity warning lights in the front pillars that warned about that car in the blind area just as it overtook and now there are smart turn indicators, emergency stop signalling, front and rear parking sensors, Hill Hold Assist and swivelling AFS headlights.
Mazda has not gone overboard to create this flagship Sport version, from the outside car spotters would see the Sports grille, special alloy wheels, privacy glass side windows and the BiXenon headlights with cleaning system while inside there are aluminium foot pedals, a Bose 8-speaker sound system, partial leather trim, black out instrument dials with amber/blue illumination and heated front seats.
Only omission for a car of this class is satellite navigation.
I sat for several minutes in the test car appreciating the comfort behind the steering wheel, the logical interior planning, the quality of the materials involved and the overall build quality which was hard to better. The conclusion is that the Mazda6 has started to develop an identifiable character of the calibre necessary to make it a frequent visitor to the corporate car park.
Rivals include: BMW 3 Series, Alfa Romeo 159, Mercedes-Benz C Class, Audi A4, Toyota Avensis.
STAR RATINGS (out of 10)
Performance 9
Handling 9
Transmission 9
Noise 9
Economy 9
Ride and Comfort 9
Accommodation 9
Styling 9
Brakes 9
Finish 9
TOTAL: 90
Price: From £22,795 – as tested £23,455.

NOTES FROM TED WILKINSON'S DIARY
AUDI: Announced at the recent UK Audi Road Show of 2011 models that Audi has toppled its two major German rivals as Britain's best selling premium brand car. Audi has also claimed to offer values in the class with a 42% residual, close on twice its nearest rivals. www.audi.co.uk
CITROEN: The French car maker will be premiering a host of models at the Paris Motor Show including C4 and DS4 models plus a concept C-Zero model. www.citroen.co.uk
INFINITI: Starring at the opening of the luxury Infiniti brand's new Sales Centre at 77 Piccadilly, will be the awesome 592 bhp Essence model. Offered in both petrol and diesel V6 forms it will be joined next spring by a hybrid version. www.infiniti.co.uk
JAGUAR: 75 years of Jaguar cars! When Jaguar chief William (later Sir) Lyons unveiled the new SS Jaguar 2.5 he asked guests at the launch to guess the price of the luxury sports saloon – average was £632 – he astounded them by saying it would cost a mere £385! www.jaguar.com
LEXUS: The 2011 Lexus ISF has been revised to allow the 417 bhp V8 engine to comply with Euro 5 emissions. Other innovations include LED daylight lighting. www.lexus.co.uk
MERCEDES-BENZ: London's iconic black cab taxi cab has at long last moved into the 21st century with a state of the art, approved, cab being recently launched by Mercedes-Benz. Based on the highly rated Vito van/MPV range the cab has been developed in the UK to feature all-wheel steering and a comprehensive specification of safety/braking systems, air conditioning, sliding doors plus very user-friendly disabled and wheel chair user facility. Core price around £30,000. www2.mercedes-benz.co.uk
SAAB: The newly independent Saab company has announced that it will be concentrating its production and developments in Sweden. They are also working on an electric vehicle project after recently developing the power unit for the new Saab 9-3 range to produce a class leading 119 g/km. www.saab.co.uk