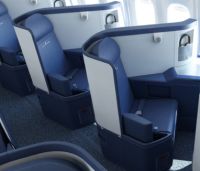 Delta Air Lines has announced plans to purchase 40 Airbus aircraft for delivery between 2015 and 2017. The order, which comprises 10 international widebody A330-300 and 30 domestic narrow-bodied A321 jets, is the latest step in Delta's fleet renewal programme. It is the first time that the airline has ordered Airbus aircraft for 20 years.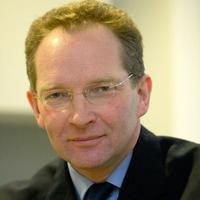 London's highly successful Aviation Club of the United Kingdom kicks off its winter season at the Institute of Directors next week (Wednesday 18 September). The speaker will not be Pratt & Whitney's President, Todd Kallman, who is retiring this month. Rick Deurloo, Pratt & Whitney's Senior Vice President for Sales and Marketing worldwide, a 15-year P & W veteran is replacing Todd as speaker.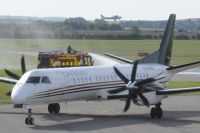 Last Monday Darwin Airline opened a base at Cambridge Airport operating 50 flights per week to and from Amsterdam, Paris, Milan and Geneva. It is the first time that Cambridge Airport has offered scheduled services for some years, and is an ambitious programme. It is a major executive jet airport and the home of Marshall Aerospace.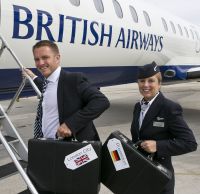 Booming London City Airport has now added a thee times a day British Airways Düsseldorf service to its impressive list of European destinations (plus New York). Flights are operated by a 50-seat Saab 2000 aircraft.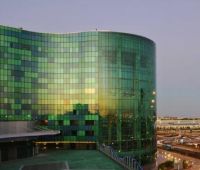 The former Rocco Forte 281-room Abu Dhabi Al Maqta has reopened as the Hilton Capital Grand Abu Dhabi following a refurbishment and rebranding programme.