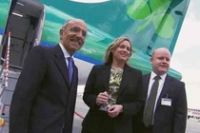 Dublin-based, but British-owned (Stobart Group), Aer Arann plans to double annual passengers to over 2m during the next five years. Flying as an Aer Lingus franchise the ATR 72 operator currently offers 550 flights weekly across 27 routes throughout Ireland, the UK and France. The carrier is adding 50 jobs at the present time and taking delivery of new ATR 72 aircraft.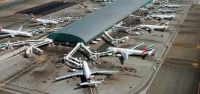 Passengers planning to travel through Dubai next May and June (2014) should carefully monitor their plans and also consider using nearby Abu Dhabi if the schedule suits them.

Dubai International (DXB), the existing main airport, is to undertake an 80-day runway renovation process commencing 1 May 2014. To safeguard service levels while the work is taking place, scheduled passenger flights at its hub airport will be reduced and all freighter, charter and general aviation flights will be diverted to Dubai World Central (DWC), the massive brand new airport currently under construction.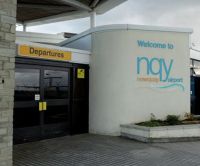 EasyJet is to pay £20m to Flybe for 25 return slots at Gatwick which will help it consolidate its position as the UK's largest airline in terms of passenger numbers. The deal becomes effective at the end of March 2014 when that year's summer programme will be introduced. It requires approval by Flybe's shareholders who include IAG. Flybe was a Willie Walsh 15% investment in 2006.

Flybe, originally owned by the Walker family resident in Jersey, floated in 2010 at 295p with the shares standing at 55p on Friday 24 May.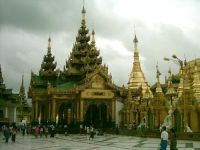 The name Myanmar may not be that familiar, and its capital Yangon (Rangoon) even less so, but what was once Burma is quickly adapting from a long period of sole military rule as it tries to catch up with the tiger economies of the surrounding areas.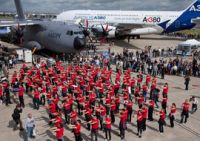 Airbus has expressed growing optimism about the schedule for the keenly-awaited maiden flight of its A350, amid speculation that its first new jet in almost a decade could debut before next month's Paris air show (starts Monday 17 June).