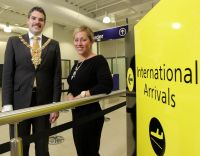 A £1.7m international arrivals lounge has opened at George Best Belfast City Airport, providing improved facilities for both passengers and statutory agencies.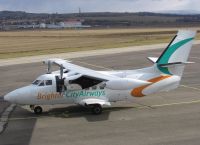 A new airline has been announced in the South of England linking Shoreham Airport, on the coast near Brighton, to Pontoise-Cormeilles Aerodrome, a small executive airport west of Paris and about 25 miles from the Arc de Triomphe.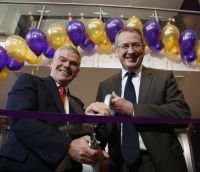 Premier Inn has officially opened its largest UK property this week, with the 630-room hotel located at Gatwick's North Terminal.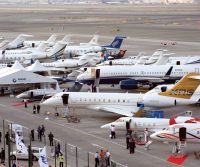 On Tuesday, The Middle East Business Aviation (MEBA) show opens its doors with the organisers predicting high numbers of attendees, over 7,000 trade visitors are expected. This year there is a new site, Al Maktoum International Airport, Dubai World Central (DWC).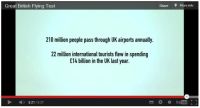 Last year, in a unique coming together, British Airways, Heathrow, Manchester Airports Group and Virgin Atlantic formed the Aviation Foundation.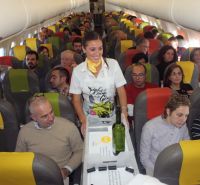 Heathrow is quickly becoming an important operation for the Spanish carrier Vueling, the subject of a buyout by International Airlines Group (IAG). Florence is to be added as a daily route from next March. It joins Palma as a new destination next year (see BTN 26 November), La Coruña and Bilbao already established. Vueling will become one of the very few Heathrow carriers licensed to serve its home country and an overseas destination.