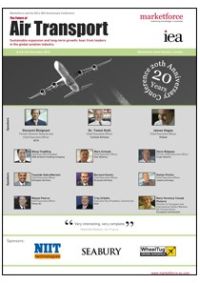 The 20th annual Future of Air Transport Conference took place at London's Millennium Mayfair hotel last week, with some 200 delegates, probably the best ever attendance, and certainly in terms of speakers, real quality.

Former IATA Director General, Giovanni Bisignani, led things off and other contributors on the first day included James Hogan, Chief Executive Officer, Etihad; Steve Ridgway, who holds the same position at Virgin Atlantic; Isaiah Cox, promoting his Wheeltug concept; and from China Wang Yingming, Chairman of Hainan Airlines Group; plus Trey Urbahn, representing the South American industry as Commercial Director of Azul. The second day revolved around emissions and the environment with amongst others on the platform Damien Meadows of the EU; Boubacar Djibo representing ICAO; and Julian Carr, the former MD of bmibaby, currently resting.

Giovanni Bisignani is now resident in London and has a particular feel for Heathrow and its problems. In an opening speech that covered much of positives and negatives of the industry he pointed out that air transport will turn over US$636bn this year and will make a paltry US$4.1. It was the European carriers that were doing badly, even North America showing a profit, helped by judicious capacity management. He was particularly scathing regarding safety, whilst admitting that hopefully 2012 would be the safest year yet. "However", he said: "African carriers reported a loss of hull rate nine times the global average, the Dana Air MD83 incident at Lagos costing 186 lives.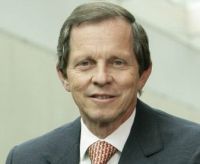 Regarding sustainability Mr Bisignani noted that by 2020 commercial aviation will have carbon neutral growth. The industry was committed to the IATA targets. He said that customer services were improving and believes that getting past security, a bane to most travellers, will get quicker and easier over the years. He was scathing of governments, "Micromanagement of the industry just prevents normal commercial freedoms and distorts the market. It has to stop". In his opinion the bilateral system (of airline routes) belongs to the history books. He was sarcastic in describing the Single European Sky, for air traffic. "Twenty years ago it was five years away. It still is", was his comment.

He praised London for the Olympics, pointing out that it would not have been possible without aviation, was scathing of the British government over Heathrow and APD, and promised us a book "Shaking the Skies". Mr Bisignani is always keen to promote Mr Bisignani.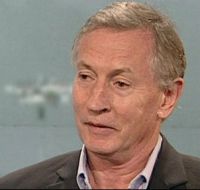 Steve Ridgeway, the outgoing CEO of Virgin Atlantic, was interviewed by Rigas Doganis, Head of Transport at Cranfield University in the 1990s, a former Olympic Airways CEO during one it its more successful periods, and currently a non-executive Director of easyJet. With the news breaking that Singapore Airlines was thinking about disposing of its 49% shareholding in Virgin Atlantic, Steve was in an evasive mood saying that what Singapore did was up to them, and evading any questions regarding Virgin having any influence in where the shares should go. He was very positive regarding the airline's domestic routes into Heathrow from Aberdeen, Edinburgh and Manchester and indicated that an announcement was imminent as to who was the supplier of the Airbus A320 series expected to be used on the services.
As to his own position, and replacement, we could possibly expect an announcement prior to the New Year, or soon after. That could indicate an outsider rather than an internal promotion. Airline recruitment at a senior level is a tricky business, Carolyn McCall parachuting into easyJet questioned in some quarters at the time, and now a big success, whilst Willie Walsh from a (small) airline background, and with experience in Spain, with a question mark over him regarding the amalgamation of Iberia into IAG, and its effect on British Airways, no longer a stand alone company generating its own profits.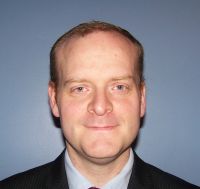 Also in the promotion business is American Isaiah Cox, whose company is based in Gibraltar. His presentation "unlocking savings on the ground" was in cartoon form, a lively and informative production taking an attentive audience through the basis of the air transport industry. Yes there was nothing in the slideshow we did not know, but the delivery was original. Charge too much and the customer goes away. Charge too little and you go away (go bust). In any event Wheeltug has sold its system to El Al, Jet Airways, and Alitalia amongst others and more on the way.
The first certificated application should be available during 2014. A short film showing an aircraft moving by itself without the engines switched on concluded his talk.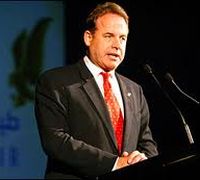 James Hogan was in his element. He has been around the industry for a long time. Mr Hogan has held senior positions with bmi, Hertz, Forte Hotels, Tesna and Gulf Air, where he served as Chief Executive for four years. James is Vice Chairman of Air Berlin following the increase by Etihad Airways of its stake in the airline to 29% just a year ago. Etihad also has interests in Air Seychelles, Aer Lingus and Virgin Australia.
No gimmicks for Mr Hogan just a straight forward and thorough presentation showing the way forward for his award winning airline. He emphasised the 41 code shares the carrier has to date, and in particular the commercial relationships with Air France/KLM, and Virgin Australia. No indications of joining Skyteam mind you. The airline has the A380, A350XWB and Boeing 787 on order. He called the inter airline relationships as "The Silk Road" for the 21st century. Currently with its partners it serves 384 destinations with 379 aircraft carrying over 72m passengers this year with a combined revenue of US$14bn. Growth is the key word through the Abu Dhabi hub. Asked how he saw the future in the Gulf area he said that only two major carriers would survive. Clearly he thinks one of those is Etihad.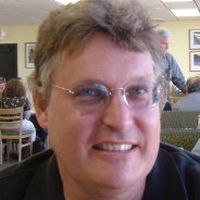 Azul Brazilian Airlines is a domestic airline not well known in Europe and only established in 2008 by David Neeleman, founder and former-CEO of JetBlue. Today it has a fleet of 115 aircraft (64 Embraer e series and 51 ATR) and has the most comprehensive route network in Brazil serving 100 airports on 234 routes offering 840 daily flights. A overview was given by Trey Urbahn, Executive Vice President Commercial. Earlier this year Azul purchased the regional airline TRIP Linhas Aéreas. Azul also achieve an average factor of 79.71% in 2009 and became the first airline in the world to board more than 2 million customers during its first year of operation. Some accomplishment and a real eye opener. There is a lot more to come in South America. http://marketforce.eu.com/Conferences/air12
OUR READERS' FINEST WORDS (All times and dates are GMT)
All comments are filtered to exclude any excesses but the Editor does not have to agree with what is being said. 100 words maximum
---
No one has commented yet, why don't you start the ball rolling?
---