2 APRIL 2012
BTN DISTRIBUTION
BTN also goes out by email every Sunday night at midnight (UK time). To view this edition click here.
The Business Travel News
PO Box 758
Edgware HA8 4QF
United Kingdom
+44 (0)20 8952 8383
info@btnews.co.uk
© 2021 Business Travel News Ltd.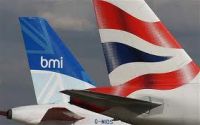 Late last Friday afternoon (30 March) the European Commission said that it approved the IAG (parent company of British Airways) bid for bmi, subject to various conditions. A predicated outburst erupted from Scotland where there will be no competition now on the major trunk routes into Heathrow. Virgin Atlantic had already virtually conceded its opposition to the takeover but is likely to obtain some long haul slots. The deal includes IAG committing to carry connecting passengers to feed the long haul flights of competing airlines out of Heathrow but how that works in a marketing sense remains to be seen.
British Airways will have just over 50% of slots at Heathrow, still less than Air France at Charles de Gaulle, KLM at Amsterdam and Lufthansa at Frankfurt. Which bmi services, where they were the only British operator, are axed remains to be seen with BAA also anxious to sort out its future tenants for terminals two and three.
Currently IAG is paying Lufthansa £172.5m for bmi. If the German operator fails to find a customer for bmibaby the price goes down, a bonus for the Anglo Spanish group. www.iairgroup.com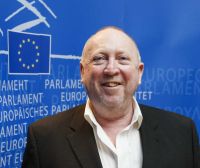 Airlines should give stranded passengers better information and immediate help, MEPs said in a resolution adopted by the European Parliament on Thursday. They called on the European Commission to tighten the rules on help and compensation for flight cancellations or delays over six hours. The immediate reaction of some airlines was that the suggestions were "unworkable".
"While EU legislation has already gone some way towards improving the rights of air passengers, more needs to be done to get them a fair deal and to ensure broader rights for all travellers," said Keith Taylor of the UK Green Party before the vote. He added that the definitions of "extraordinary circumstances" and "cancellation", in particular, need to be clarified.
"Air carriers should be obliged to ensure that stranded passengers can turn to competent contact personnel in each airport and over the telephone who can give them useful information on alternative travel options and take immediate decisions on assistance, rerouting and rebooking," says the resolution. "Passengers stranded when airlines go bankrupt should be repatriated free of charge." No suggestion as to who pays. www.europarl.europa.eu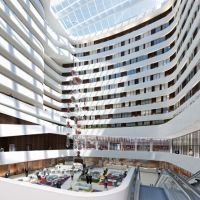 Construction is about to start on a new Hilton at Amsterdam Schiphol Airport. The hotel will replace the current Hilton property and is expected to open in 2015.
Facilities at the hotel are set to include a ballroom and 23 meeting rooms, speciality restaurant and bar, executive lounge, spa and fitness centre, light-filled atrium lobby and underground parking offering 138 parking spaces. A sheltered walkway will also connect hotel guests directly to the international airport terminal.
The new Hilton hotel will be situated in a prominent location alongside the access roads to the international airport terminal, near the existing Hilton hotel, which will remain in operation until the opening of the new property and then be demolished. The new cube-shaped building, which will feature rounded edges and a diamond-shaped façade with diagonal lines, has been designed with a view becoming of an airport landmark.
Hilton Worldwide recently welcomed the sixth hotel to its Dutch portfolio with the opening of DoubleTree by Hilton Amsterdam Central Station. It also expects to open two new hotels before 2014 with the introduction of the first Waldorf Astoria and Hilton Garden Inn properties to the Netherlands. www.hilton.com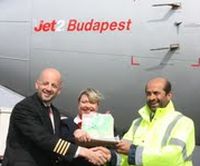 Budapest Airport last week welcomed the first flight of Jet2's newly inaugurated service from Leeds Bradford (UK) to Hungary's capital city. The flight, which landed ahead of schedule, carried a virtually full load with 142 passengers arriving on board the Boeing 737-300. They were welcomed by representatives from the airport who presented the Jet2 crew with a traditional Hungarian marzipan cake.
The new twice weekly flights from Budapest Airport to Leeds Bradford will depart on Thursdays and Sundays. This is the third route Jet2 operates from the airport and joins the existing regular flights to Edinburgh, and the daily schedule operating between Budapest and Manchester. The route, which will operate year round, has been launched following demand from the airline's customers and follows the on-going success of the existing routes. It also reflects the airport's vigorous efforts in replacing business lost with the demise of Malev in February. www.jet2.com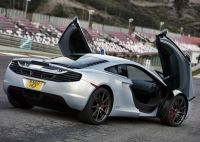 You too can drive a McLaren MP4-12C sports car (12C) following an exclusive deal between Hertz and Premiere Velocity in the UK.
Certainly one of the great road cars of the decade the McLaren MP4-12C has been designed and developed by a world-class team of engineers and test drivers to set new standards in performance for the road. The 12C features a 3.8-litre V8 twin turbo engine, which produces 592hp and 600Nm torque.
Demonstrating McLaren's motorsport DNA, the 12C's unique carbon fibre 'MonoCell' chassis weighs just over 165 lbs. The McLaren Airbrake and McLaren Brake Steer support 12C dynamics and bespoke ProActive Chassis Control suspension and SSG transmission deliver ultimate track times and supreme comfort on the road.
The McLaren retails at £212,000. Hertz customers can experience this luxury by hiring the supercar from rates starting at £1,134.30 for a single day mid-week. The rates reduce to £906.30 per day for rentals lasting over 28 days. Terms and conditions do apply. www.hertzsupercars.com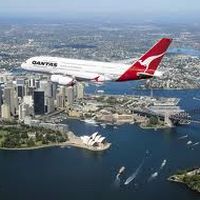 One of the world's great "air links in the waiting" became fact last week when Qantas inaugurated a non-stop Sydney to Santiago service. The three times per week 13-hour plus flight is a code share with fellow oneworld member LAN who already fly between Auckland (New Zealand) and its home base.
Operating the service is a Boeing 747 that has been refurbished with A380-style cabins, seats and in-flight entertainment.
Group Executive Qantas Airlines Commercial, Rob Gurney, said Qantas was delighted to launch the flights, "Flying to Santiago is part of Qantas' strategy to target global gateway cities. South America's fast-growing economies make it the perfect time to introduce this new, non-stop service to one of the region's major hubs. It is also pleasing to be expanding our long-standing relationship with Chile's national carrier, LAN. Together we will offer 10 services per week between Sydney and Santiago and access to LAN's extensive South American network." www.qantas.com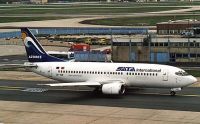 From next Saturday (7 April), SATA International will resume direct flights from the UK to the Azores. The service operates weekly until 27 October, with early afternoon departures from Gatwick to Ponta Delgada on Sao Miguel, the largest of the Azorean Islands. SATA is an independent airline based in the capital Sao Miguel, established in 1990 and operating eight Airbus A320 series aircraft. Flight time is just under four hours. SATA offers up to four daily non-stop flights to the islands from Lisbon.
Located in the middle of the Atlantic nearly one thousand west of Lisbon. The nine islands of the Azores are Europe's most westerly point. They are connected to each other by air and have a total population of just under a quarter million.
In 1943, during World War II, Portuguese dictator Salazar leased bases in the Azores to the British, despite his previous collaboration with Germany. The occupation of these facilities in October 1943 was codenamed Operation Alacrity by the Allies. This was a key turning point in the Battle of the Atlantic, allowing the Allies to provide aerial coverage in the mid-Atlantic gap; helping them to hunt U-boats and protect convoys. www.sata.pt