30 MAY 2011
BTN DISTRIBUTION
BTN also goes out by email every Sunday night at midnight (UK time). To view this edition click here.
The Business Travel News
PO Box 758
Edgware HA8 4QF
United Kingdom
+44 (0)20 8952 8383
info@btnews.co.uk
© 2021 Business Travel News Ltd.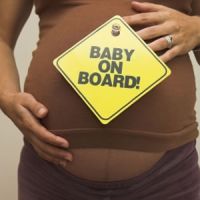 Holidays can be the last chance to spend time alone for a couple before baby arrives. But pregnant when travelling can be stressful and clearly a new experience. A survey by Netmums and The London Ultrasound Centre shows that mums-to-be are confused by the lack of consistent guidance on when it is safe to travel during pregnancy, with 20% unsure whether it is safe to fly at all when expecting.
Some airlines allow mums-to-be to fly up to 37 weeks of pregnancy, while for others the cut-off date is 34 weeks or even earlier. The Royal College of Obstetricians and Gynaecologists recommends 37 weeks. It is not surprising that the majority (85%) of women surveyed want standard guidance to make it easier to plan their pre-baby holidays.
The survey found that mums-to-be are taking matters into their own hands rather than relying on inconsistent airline guidance. Nearly two-thirds (61%) of women surveyed stressed the importance of checking their pregnancy health before they travel, with 81% talking to their midwife before confirming travel plans. www.thelondonultrasoundcentre.co.uk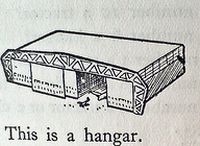 "Roger and out", may sound twee in some ancient Hollywood film thriller but to a Japanese, or maybe Russian, trying to find his way around the airwaves as he struggles to learn how to fly and use the English language, it is utterly confusing.
The Oxford Air Academy (OAA) is running two one-day seminars on the subject of aviation English training and testing. The class will include talks given by representatives of airlines and air traffic control, and the authors of the world's best selling aviation English training materials, on key issues in language training and testing for the aviation industry of today.
From programme design and management, materials, and the regulatory environment, these information-exchange seminars will cover language training and testing for pilots, maintenance engineers, cabin crew and air traffic controllers, and are designed for managers tasked with language proficiency issues within airlines, navigation services providers and MROs (Maintenance, Repair and Overhaul). They may also be equally useful for ground staff, language teachers and representatives of civil aviation authorities.
The events are sponsored by Macmillan Education and Oxford University Press. www.oaa.com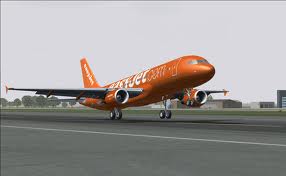 In a ceremony at Toulouse last week Luton-based easyJet became the world's youngest and quickest airline to reach the 200 Airbus milestone. CEO Carolyn McCall put it emphatically: "easyJet has grown from two aircraft at our launch 15 years ago to 200 in our fleet today. I'd like to thank all our staff, Airbus, CFM (our engine manufacturer) and all our partners and suppliers." The airline initially operated Boeing 737 aircraft. Today just two are left and these will be gone by November.
"Our ambition is to become Europe's preferred airline. We're already Britain's biggest – carrying more passengers than BA, Virgin and bmi put together. We aim to Turn Europe Orange and the special livery on our 200th aircraft embodies that ambition!"
easyJet already operates the world's largest fleet of A319s with over 160 in service. Including its A320s, which have recently joined the fleet, the airline has grown to be Europe's largest A320 Family operator. Since easyJet took delivery of its first Airbus A319 in September 2003, one aircraft has arrived on average every 14 days over the last eight years. www.easyjet.com www.airbus.com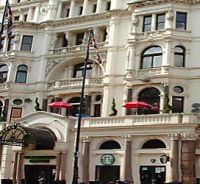 Premier Inn, part of the Whitbread Group, and the UK's biggest budget hotel chain, has announced that it is building a brand new property in the heart of London's West End. No 1 Leicester Square will feature what is calls "floating bedrooms" that 'float' on thick engineered neoprene pads so that noise from the Square and a nightclub below does not disturb guests. The innovative bedroom design has been created by an expert team of acoustic engineers, architects and construction specialists.
Each of the 84 rooms will be formed from an independent box with no contact with the neighbouring rooms or hallway. Acoustic linings to the walls and ceilings will provide sound insulation between bedrooms; building services are isolated; and windows will have quadruple glazing.
Premier Inn has spent six months perfecting the design to ensure it meets the standards set by the company's 'Good Night Guarantee'. Two trial bedrooms – one with a timber frame and a second with a metal frame – have been built at the site and studies have been undertaken to establish their performance.
Construction work has started and the hotel is scheduled to open in February 2012. www.premierinn.com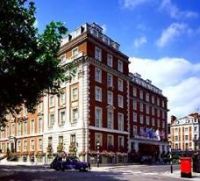 Situated in the heart of Mayfair, the 5-star London Marriott Grosvenor Square has completed a multi-million pound refurbishment following its 25th Anniversary celebration last year. Originally built as a stately townhouse, and previously part of Maxwell Joseph's Grand Metropolitan Group, the second phase of refurbishments has seen the hotel reinvented to become what is termed "an elegantly styled urban retreat". The hotel is in Duke Street virtually opposite Selfridges.
All 237 rooms are now of contemporary design. The accommodation is integrated with the modern style of Gordon Ramsay's award winning Maze Restaurant and Maze Grill – both also located within the property.
Readers ought to note that the Grosvenor Square Marriott should not be confused with the Park Lane property, which is near Marble Arch, nor The Grosvenor House, also in Park Lane. There are also Marriott hotels at County Hall, opposite the House of Commons, near Westfield in Kensington, and Swiss Cottage (Regents Park) plus Canary Wharf. All use the "London" tag line. www.thelondonmarriott.com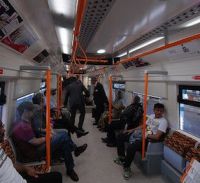 Visitors to London and residents are to benefit from the completion of a major upgrade to the Overground network which, although promoted as an Olympic improvement, was a necessity that would have probably taken place in any event.
The three-year £550m project delivers up to double the number of trains on key Olympic rail routes. London Overground services from Richmond and Clapham Junction to Stratford will run four times an hour every day, increasing the total number between Willesden Junction and Stratford to eight trains per hour in the peak. In addition four trains per hour will run every day on the Gospel Oak to Barking line and up to eight trains an hour between Highbury & Islington and Dalston Junction on the East London route.
As part of the upgrade Transport for London also funded a fleet of 57 brand new air-conditioned trains, and an impressive station refurbishment programme.
The Mayor of London, Boris Johnson, said: "Three years ago London Overground was rundown, neglected and an embarrassment to the capital. Three years later we have transformed it into one of the nation's top performing railways. It will be of benefit to Londoners for many years beyond the Olympics." www.tfl.gov.uk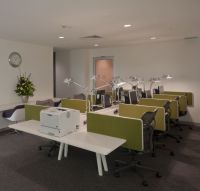 Melbourne has become the first airport to host Virgin Australia's new showcase lounge. These will be rolled out in the coming months at all the major airports in the sub-continent. The lounge upgrade coincides with the single rebranding of the former Virgin operations down under and the introduction of the wide body Airbus A330 on the Sydney – Perth route.
Featuring multiple zones for meetings, wireless internet capabilities and a "quiet library", the lounge is well equipped to cater for modern business needs; while a high bar acts as the dynamic hub where guests can celebrate and socialise.
A continental breakfast with fresh fruit is served in the morning; seasonal salads and soups are offered throughout the day (with hot treats) and in the evening Australian cheeses, mini cakes and gourmet biscuits are provided.
Virgin Australia launched the lounge programme in May 2006 and now has six lounges in Adelaide, Brisbane, Canberra, Melbourne, Perth and Sydney domestic terminals. www.virginaustralia.com
Don't buy Duty Free if you have to pass through Atlanta Hartsfield International Airport whether connecting or going landside. To be fair all US airports confiscate liquids of over 100mm if you are transferring but at Atlanta they go one further by banning it at the final arrivals security point too.
"I am very sorry sir", said the lady, "but you can't bring Scotch (or anything liquid) into the United States at this point. However if you go back to the Delta help desk I am sure those nice people will allow your roller-bag to join the hold baggage on its way to the arrivals baggage hall".
An exasperating two hours wait. Bag and drink arrive OK.
And International passengers have to pay tax on food purchased whilst waiting for boarding too.
All will change next year we are told when the world's busiest airport actually gets a terminal for foreign flights. The quicker the better!