9 MAY 2011
BTN DISTRIBUTION
BTN also goes out by email every Sunday night at midnight (UK time). To view this edition click here.
The Business Travel News
PO Box 758
Edgware HA8 4QF
United Kingdom
+44 (0)20 8952 8383
info@btnews.co.uk
© 2022 Business Travel News Ltd.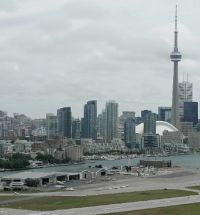 Porter Airlines for the first time is experiencing head-to-head competition at Billy Bishop Toronto City Airport. Under the brand name Air Canada Express, Sky Regional Airlines is providing up to 15 daily non-stop return flights between the rejuvenated downtown operation and Montreal Pierre Elliott Trudeau International Airport. Both airlines operate the Bombardier Q400 which is assembled locally in Downsville Toronto. Previously Air Canada operated as Jazz out of the airport but closed the operation in March 2006.
Porter Airlines made its inaugural flight in October 2006 and now offers 14 destinations including Boston, Chicago and New York. It has a fleet of 24 aircraft with six more on the way. On the Montreal route currently there is a maximum of 23 outbounds.
Billy Bishop Airport is on an island with access only by ferry. The amenities have steadily improved since Porter's introduction and are now equal to those offered at any major airport. Toronto – Montreal is Canada's busiest trunk route with around 1.35m passengers per year currently split two-thirds in favour of the international airport pairing. www.aircanada.com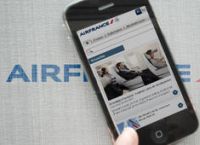 Air France has launched its new Air France Connect free mobile flight information service. The innovative facility is claimed to be the most extensive in the world offering Air France and KLM passengers across their entire network real time access to changes and irregularities concerning their trip. In addition, the Air France mobile website allows smart-phone users to book flights and manages their bookings on the go.
Air France Connect was soft launched in February following in-depth test phases in December and January. Initially available in eight languages, Air France Connect is a courtesy service designed to give up to the minute information to customers. Using the mobile number and email address customers give when booking their ticket, Air France will inform them from 14 days before departure either by phone, text message or email of any cancellation, delay or change of boarding gate or, after take-off, of any delayed baggage delivery.
The Air France mobile website and free mobile apps (available across all platforms) enable customers to purchase tickets, manage their reservations, consult updated flight information in real time, get answers to questions and access their Flying Blue loyalty programme account details. http://corporate.airfrance.com/en http://mobile.airfrance.com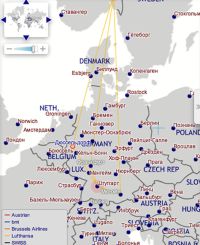 Innovata, seen as an alternative to OAG in terms of global travel data and distribution, has launched a dynamic and interactive route map of the ERA (European Regions Airline Association) member network.
The latest map provides users with a range of feature and functionality upgrades including zoom and pan capabilities together with links through to Google maps for all airports featured in the displays.
The service is specially configured so that all destinations, direct routes and schedules, are plotted and displayed for users searching and querying the networks and schedules of ERA member airlines.
The map also highlights some impressive statistics, illustrating the importance of the intra-European air transport network for the mobility of EU citizens. The network spans Mehamn (Norway) in the north, to Ouagadougou (Burkina Faso) in the south, Kangerlussuaq (Greenland) in the west and Norilsk (Russia) in the east. http://eraa.innosked.com www.eraa.org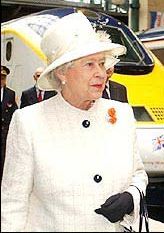 Eurostar has launched a guaranteed boarding service for its flagship Business Premier Class between London and both Brussels and Paris.
This means business customers can feel confident that if they arrive late, or even early, for their train they will be able to board another service, without having to join a stand-by queue. The 'Boarding Guarantee' is available at Eurostar stations on the same day of travel as the original booking. Wherever possible, customers will be accommodated in Business Premier coaches and where this is not possible, travel will still be guaranteed in either Standard Premier or Standard class.
Nick Mercer, Commercial Director for Eurostar said: "Business plans can change quickly, which is why we're committed to offering our Business Premier customers a service that is as flexible as their schedule requires. Our new Boarding Guarantee is part of a range of improvements and investments in our Business Premier Class in 2011, which will help to ensure it remains the benchmark for short haul business travel."
Business Premier customers are also offered a 10-minute express check-in and business lounge access, along with new onboard menus designed by Michelin star chef Alain Roux. www.eurostar.com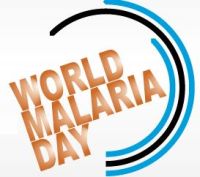 According to new figures from the UK Health Protection Agency (HPA) the number of malaria infections recorded among British residents has increased by nearly 30% over the past two years. The HPA has reported that over the past decade most infections occurred among people who visited West Africa or South Asia and the HPA is warning travellers to heed advice on how to avoid malaria, which is the world's second biggest killer.
Quick to note that would-be travellers want to be briefed on the situation international medical assistance provider Healix has introduced a vaccination iPhone App which is free to download. Users simply select the country they need and answer a few yes/no questions to get a list of all the vaccinations required, as well as useful travel advice. They can also select more than one country at a time which means travellers planning to visit numerous countries can get the information they need in one go, rather than looking up each country individually. Plus, the Healix Travel Vaccination App keeps a history of previous searches for easy reference and the results can be e-mailed anywhere. http://bit.ly/5Zg0nY www.worldmalariaday.org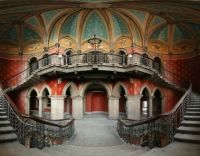 Eurostar customers and users of both Kings Cross and St Pancras stations, north of central London, will be pleased to know that the St Pancras Renaissance has been formally opened, although Marriot Corporation, the brand owner, insists that it was established in 1873! In every respect it is however a 21st century hotel, the gothic masterpiece a classic 5-star addition to London's accommodation bank. In the original building 38 very modern suites are provided and a further 207 rooms have been added in a new annexe, Barlow House.
There is a 350-capacity ballroom, swimming pool and spa, plus two bars and two restaurants of great Victorian style and opulence. Wi-fi is limited and chargeable and some guests, or visitors, might find it easier to use the station facility which is free. Wander out through the Old Booking Hall bar, which also gives direct access for rail travellers, and use one of the many reasonably priced cafés.
Private car/taxi access to the hotel is extremely easy and if it is the Underground you require the Circle/Metropolitan/Northern/Piccadilly/Victoria complex sits beneath the property, although some of the platforms are quite a long walk. www.marriott.co.uk/hotels/travel/lonpr-st-pancras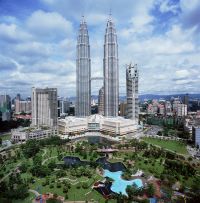 As a general rule AERBT does not report on prices, special prices and special, special prices. There are too many in the market place, and the figure we might settle on prior to our midnight distribution on a Sunday evening could very well change by the time you read the piece on a Monday morning.
Malaysia Airlines (MH), with a name for quality, and offering twice daily Boeing 747 flights from Heathrow to its Kuala Lumpur (KL) hub, flies the route without direct competition since British Airways pulled off. However to the Far East and Australasia there is rivalry galore from airlines using Singapore, Bangkok and the Gulf region airports as hubs.
In a bid to simulate the market, and for a very limited period MH, is offering 10,000 return seats out of Heathrow on a first come first booked basis at a price of just £2 once you take off the various taxes and handling charges. KL is just £305 Economy return in total, Hong Kong £332 and Bali £342. The bookings close 17 May with an embargo through the Christmas period. Sydney is currently available for £470 return inclusive. Business Class is being discounted too. www.malaysiaairlines.com
The following was published in the IFALPA (International Federation of Airline Pilots' Associations) daily newsletter, and therefore has a travel connection.
I used to own a racehorse called Bad News
Why was the racehorse called Bad News?
Because bad news travels fast.