31 JANUARY 2011
BTN DISTRIBUTION
BTN also goes out by email every Sunday night at midnight (UK time). To view this edition click here.
The Business Travel News
PO Box 758
Edgware HA8 4QF
United Kingdom
+44 (0)20 8952 8383
info@btnews.co.uk
© 2022 Business Travel News Ltd.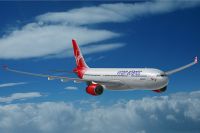 Virgin Atlantic will shortly be taking delivery of its first two Airbus A330s which will go into service in April on its mainly leisure routes from Gatwick and Manchester to Orlando. Eight more will be delivered over the next two years.
For Virgin the aircraft are a big breakthrough, the first "twins" to be operated by the company, and also the first aircraft without Upper Class, the airline's award winning and innovative Business Class. The Virgin website indicates a layout with 59 seats in Premium Economy (2+3+2) and 255 in Economy (2+4+2)t.
According to Steve Ridgeway, Chief Executive, the upgraded Premium Economy will be outstanding and a breakthrough. Mind you he is not happy that passengers will have to pay the same APD as those flying Upper Class on the airline's A340s and 747s. All A330s will have a brand new state-of-the-art inflight entertainment system – the Panasonic eX2 and eXPhone arrangement. www.virgin-atlantic.com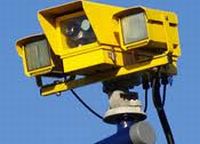 London City Airport users and other motorists in the eastern part of London should be aware that from today onwards new average speed cameras will be active on the A13. The scheme, the first of its kind in the UK, will begin operating between Canning Town and the Goresbrook Interchange. Hopefully it will help reduce the number of deaths and serious injuries on this stretch of road; notorious for collisions.
A total of 84 cameras, based at 37 locations, will monitor the speed of vehicles as they drive along the A13. If the average speed for a vehicle along the stretch of the road they drive along is above the speed limit, the owner of the car will be issued with a Notice of Intended Prosecution (NIP) by the Metropolitan Police.
Regular users of the road will note however the speed limit has been raised from 40mph to 50mph on this section of what is a main arterial road towards the Queen Elizabeth Bridge and the M25. www.speedcamerasuk.com/specs.htm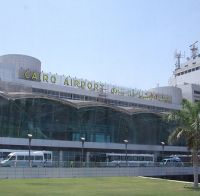 Egyptian flights, particularly to Cairo, are causing concern at the present time as the situation deteriorates in Africa's largest city. Some European airlines modified their schedules on Friday, cancelling some flights, all due to the curfew in Cairo, which although not enforced would have an effect on ground travel for both passengers and crew.
British Airways, now part of International Airlines Group, postponed its daily service from London to Cairo on Friday because of the curfew. The airline offered hotel accommodation to stranded passengers. BA's operations to and from the Egyptian resort of Sharm el-Sheikh continue as normal. British Midland are due to operate today, but to a new timetable.
Delta Air Lines suspended service to Cairo indefinitely. A Lufthansa spokesman said the German airline had cancelled one flight due to leave Cairo for Frankfurt on Saturday morning because of the curfew.
Air France has changed its schedule for flights to Cairo so that aircraft land and take off to avoid the curfew hours, a spokeswoman for the airline said. One flight was cancelled on Saturday but otherwise it was business as usual until further notice, she said.
AERBT would remind readers to check their airline website and if possible that of the airport. However this site was down as of midnight Sunday GMT. www.cairo-airport.com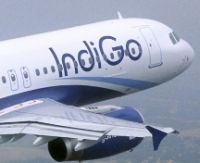 India's ambitious budget airline IndiGo will start international operations in August, the company said in a statement last week, only days after it placed a huge order for 180 new aircraft. The Aviation Ministry has approved IndiGo's proposal to launch services to Singapore, Bangkok, Dubai and Muscat.
Privately-owned, IndiGo is the rising star in the booming Indian industry, which saw passenger numbers leap 25% year on year in November 2010. The airline currently has a fleet of 34 Airbus 'planes and offers 221 daily flights to 24 destinations across India. The US$15bn deal to buy 180 A320 aircraft is the largest number of Airbus 'planes ever ordered in one go. http://book.goindigo.in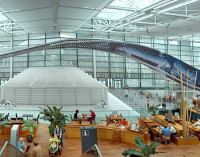 Transit or stopover passengers can represent big numbers for some airports, typically Heathrow with at least 20% of the incoming traffic making a connection and passing on to further destinations.
Munich Airport is another key European hub keen to attract this potential business.
It has now introduced what it calls its "Stopover Guide" enabling inbound passengers to quickly and easily transform transit time into a satisfying and culturally enriching experience. The free guide, available in hard copy form at the arrivals gate and information desks presents options for travellers with time – from one hour to a full day – to spare.
Passengers can experience Airbräu, the world's only airport brewery or visit the iPilot flight-simulator. Included is a section called "Wellness and Beauty" as well as "MUC for kids". Vouchers for discounts on city tours, perks at the largest Hot Water Spa Complex in Europe, free cocktails at Kempinski's pool bar, along with maps, directions and estimated travel times are included. www.munich-airport.com/viaMUC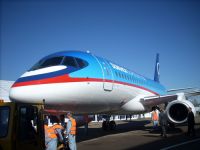 Sukhoi's Superjet 100, a joint Russian/Italian competitor to the Embraer E series and Bombardier CRJ aircraft, has received type certification from the Moscow-based IAC AR, the Russian certification authority. Armenian Armavia will receive the first two aircraft, followed by Aeroflot, which has ordered a total of 30 with an option for 15 more.
A formal announcement is planned for later this week when the delivery schedule is expected to be announced. Alenia Aeronautica, a Finmeccanica subsidiary, is a major investor into the company.
The Sukhoi Superjet 100 made its maiden flight in May 2008. It was initially mooted in the early 1990s as the Russian Regional Jet and is the first commercial aircraft designed and produced by an organisation noted for its high performance military aircraft. It is available in various sizes from 75-95 seats and is powered by a pair of PowerJet SaM146 turbofan engines developed in conjunction with SNECMA. The aircraft have been designed with a view to certification for London City Airport. Four and five abreast layouts are available. www.superjetinternational.com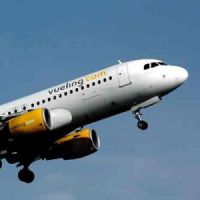 The Spanish government has approved an agreement between Iberia and Vueling enabling the low cost airline to increase its number of routes from Madrid to other Spanish and European cities, offering not only point to point services but also connecting services with Iberia. Details will be published shortly with the services operating in the second quarter. The arrangement is initially only for eight months.
Tickets will be sold through a codeshare agreement between both Vueling and Iberia extending the existing arrangement. Vueling already feeds Iberia flights from Barcelona. It claims to be the first European "low cost" airline to offer the whole range of short haul products: point to point, own company connecting flights and connecting flights with other airlines. www.vueling.com
Air Traffic Control: "Alitalia 345 continue taxi to 26 Left South via Tango – check for workers along taxiway."
Alitalia 345: "Roger, Taxi 26 Left South via Tango. Workers checked – all are working."