17 MAY 2010
BTN DISTRIBUTION
BTN also goes out by email every Sunday night at midnight (UK time). To view this edition click here.
The Business Travel News
PO Box 758
Edgware HA8 4QF
United Kingdom
+44 (0)20 8952 8383
info@btnews.co.uk
© 2021 Business Travel News Ltd.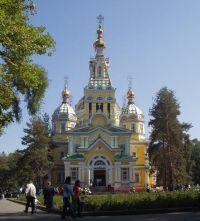 AIR ASTANA, the flag carrier of the Republic of Kazakhstan, has celebrated its eighth anniversary announcing plans to expand its Central Asia hub at Almaty, the country's largest city. New services will be launched to Urumchi in western China; Dushanbe, capital of Tajikistan and Tashkent, capital of Uzbekistan, during the second half of 2010. Regional services already operate from Almaty to Baku, capital of Azerbaijan; Bishkek, capital of Kyrgyzstan; and Novosibirsk in southern Russia. Additional new routes to other cities in southern Russia, including Omsk and Yekatenburg, are also under consideration. A fleet of Embraer E-190 airliners have been selected to specifically operate on Air Astana's expanding Central Asia network, with the first of three aircraft scheduled for delivery in early 2011. Airbus A320 family aircraft will operate these services in the interim. The airline has a twice weekly non-stop service between Heathrow and Almaty. www.airastana.com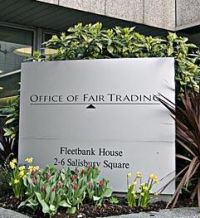 BRITISH AIRWAYS probably gave a huge sigh of relief at the highest level when a price-fixing trial collapsed last week. Prosecuting lawyers said they would not be offering any evidence. BA did not need another time consuming (and probably negative) public grilling with a strike looming and the Iberia merger to push through. The case was dropped when the Office of Fair Trading (OFT) admitted it had failed to disclose key documents to the defence. Virgin Atlantic, the whistle blower in the case and as such immune from prosecution, may well have been relieved too after it was admitted that the airline had increased its fuel surcharge before speaking to anyone from British Airways. How all this affects class actions brought in the United States remains to be seen. British Airways in Court AERBT 10 May 2010
AIR ATLANTIQUE CLASSIC FLIGHT celebrated the arrival of a former RAF Nimrod to its collection of, mostly flying, aircraft at Coventry Airport last week, by announcing the introduction of AIRBASE, a living heritage of British Aviation. The event also marked the rebirth of the airport under its new owners Patriot Aviation Group. Air Atlantique Chairman Mike Collett was keen to emphasise that AIRBASE is not a museum. "What we have at Coventry is a living, working environment in which visitors both can gain a sense of flying in a bygone era, and at the same time look to the future. We want to encourage young people to take up aviation. It is an exciting and rewarding career." The new centre opens on 29 May and will also offer daily flights in one of the Air Atlantique de Havilland Dragon Rapides, a biplane and the backbone of UK domestic aviation in the 1930s. www.classicflight.com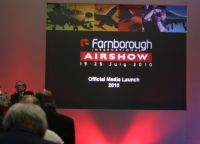 FARNBOROUGH last week held a pre-show briefing on the actual site. Highlight was the announcement that both the Boeing 787 Dreamliner and Airbus A400M military transport would be making their debuts, a chance for the trade and public to see two of the most important current aerospace projects. The show is completely sold out with 1,000 exhibitors, 166 chalets and 22 international pavilions. When other shows are reporting a downturn in business the Farnborough event, from 19 to 25 July, has gone from strength to strength. Visitors will find new roadways both within the site and adjoining, a new travel terminal and major entrance at gate B (taxis will go to gate A) and a courtesy bus service from Farnborough railway station. In the meantime Go-Ahead London is busy promoting its bus services from Victoria Coach Station, various high profile hotels and Heathrow (Central and T5). www.londongeneral.co.uk/farnborough www.farnborough.com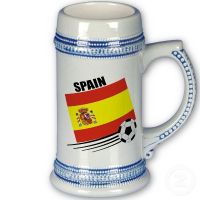 IBERIA is banking on the Spanish national soccer team at least making it to the quarter final of the forthcoming World Cup. The airline normally flies five times per week to Johannesburg but is now gearing up for an increase of seats for June and July of 170%. The services themselves will be doubled to ten per week and Iberia is swopping aircraft, introducing a 342-seat Airbus A340/600. Under code sharing with local carriers Iberia passengers can fly on from Johannesburg to three additional South African destinations: Cape Town, Durban, and Port Elizabeth. www.iberia.com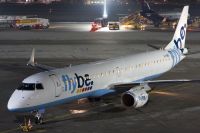 FLYBE has launched its winter schedule 2010/2011 and opened bookings. Travellers, on what is claimed to be the UK's largest domestic airline, are offered a choice of up to 3,214 flights a week on 143 key routes. These include 15 new city pairs plus ten seasonal European ski destinations. Edinburgh – Manston; Exeter to Bergerac, Faro, Hannover, Norwich and Rennes; Isle of Man – Bristol; Jersey to Cardiff, Newcastle and Norwich; Gatwick – Nantes; Manchester – Bournemouth; Newcastle – Hannover; Southampton to Brest and La Rochelle. Loganair now operates under the Flybe brand. www.flybe.com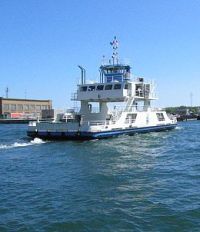 PORTER AIRLINES astonishing success with its turboprop operations out of Toronto's downtown city centre airport, now renamed Billy Bishop, continues. The airline has stepped up its Newark New York schedule to nine roundtrips, weekdaily, six on a Saturday and eight on Sunday. Launched in December 2006 the carrier now operates 20 Bombardier Q400s to 14 destinations in Canada and the United States. All Porter passengers have access to the airline's lounges at Toronto and Ottawa featuring complimentary hot cold beverages, snacks, wi-fi access and computer workstations. www.flyporter.com
Now it is possible to phone on an aircraft, but not on the North Atlantic
Admittedly it was in Business Class but my lady neighbour was using her mobile.
"Excuse me, this airline bans their use in flight," I carefully suggested.
"In any event we're over the ocean- You won't get a signal out here."
"That's okay," she said. "I'm just calling my daughter. She's sitting up the back!"