22 FEBRUARY 2010
BTN DISTRIBUTION
BTN also goes out by email every Sunday night at midnight (UK time). To view this edition click here.
The Business Travel News
PO Box 758
Edgware HA8 4QF
United Kingdom
+44 (0)20 8952 8383
info@btnews.co.uk
© 2021 Business Travel News Ltd.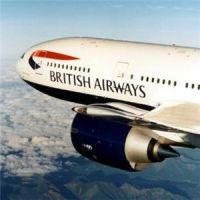 BRITISH AIRWAYS has claimed a second victory in its High Court battle with Unite, noting "modest changes" made to onboard conditions do not breech staff contracts. However a very dark cloud hangs over the airline at the present time with the results due of a cabin crew ballot which will effectively determine the airline's future in the short term. A strike could happen as early as 1 March although promises have been made not to target the very busy Easter period. At a meeting of the Association of European Airlines in Brussels last Friday (19 March) BA Chief Executive Willie Walsh revealed plans to offer at least a partial service should Unite persist with industrial action. www.ba.com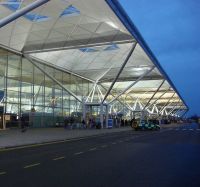 BAA LTD, who voluntarily sold Gatwick Airport last year in advance of being forced to do so, is under pressure from the Competition Commission. BAA still owns six UK airports, including Heathrow. The Competition Commission said last week that it would appeal against a tribunal ruling that BAA does not need to sell Stansted and either Edinburgh or Glasgow airports. In the meantime all BAA airports are struggling, Aberdeen down by 13.6% in January. Overall the figure for the month was 7.2m down 3.1%. www.competition-commission.org.uk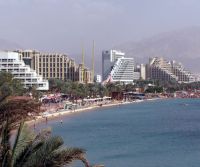 EL AL ISRAEL AIRLINES has won authorisation from the Israel Ministry of Transportation to operate up to three daily flights from Tel Aviv (TLV) to Eilat (ETH). Eilat Airport is a genuine downtown operation and the decision will provide a tremendous boost to increasing tourism for Israel's Red Sea resort. Whilst El Al has operated from Ben Gurion to Eilat in the past at present only Arkia and Israir offer services from Israel's international gateway. Flight time is 30 minutes. They also fly from the small Sve Dov airport north of Tel Aviv's main resort area. The 1900m Eilat runway is sufficient to handle the Boeing 757 and similar size aircraft. El Al plans to start operating these flights from the Spring and plan to include a seemless change for passengers from international fights with immigration and luggage collection both taking place at Eilat. www.elal.co.il

IBERIA is likely to make a record loss in 2009 according to reports coming out of Spain, adding fuel to those who see the combined airline with BA as too unwieldy. Iberia's operating loss is estimated at €335m according to analysts' forecasts. In 2008 the airline reported a net profit of €32m. The financial collapse will be attributed by Iberia to the tough global operating environment and high oil prices. Conversely increased competition on the South Atlantic with airlines offering a better product both at the front end and in the tourist class cabin plus the introduction of more European high speed trains will have had its effect. The decision to downgrade the economy service to budget airline standards whilst still charging, in some case premium prices, would have driven traffic away. www.iberia.com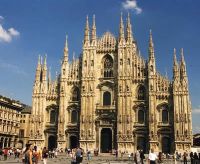 ALITALIA, or better described as the New Alitalia, was launched in January 2009, a merger of the bankrupt existing airline and Air One. It was backed by a group of Italian entrepreneurs along with a major bank. One year on it has carried 19.6m passengers at a load factor of 65.4%. Last week the airline unveiled its three-year development plan for services at Milan's Linate and Malpensa airports. It calls for the consolidation of Alitalia's premium service from Linate (city) Airport, a new Miami route from Malpensa airport and the launch of a new business model for Air One flights, a cross between a lost cost and traditional airline. Now called Smart Carrier Air One, the division will offer 14 destinations from Malpensa to Italy and the Mediterranean basin. The destinations served by Alitalia from Milan will increase from 39 in 2009 to 47 in 2012 with the number of passengers expected to rise from 6.9m to 9m. www.alitalia.com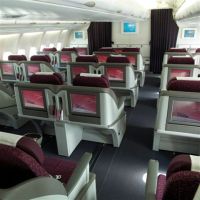 QATAR AIRWAYS has confirmed the launch dates of four recently-announced routes for 2010 as part of the airline's expansion strategy. The statement comes prior to the already publicised introduction of a daily non-stop service between Doha and Bengaluru (formerly known as Bangalore) on 22 February, the airline's 11th Indian destination. Beginning 30 March Qatar adds Copenhagen to its network with four flights a week non-stop from Doha. After Stockholm, the Danish capital becomes Qatar's second Scandinavian destination, the only Gulf carrier serving the region. A week later, 5 April, Ankara comes 'on-line' four times per week, supporting its existing scheduled services to Istanbul. And from 26 April, Qatar Airways expands its operations in the Land of the Rising Sun with daily flights to the Japanese capital, Tokyo. The flights will be operated from Doha via Osaka, representing a significant increase in capacity for the Japanese market. Seoul, which is currently served via Osaka, will become a daily non-stop service from Doha, beginning 28 March. Barcelona begins 7 June. www.qatarairways.com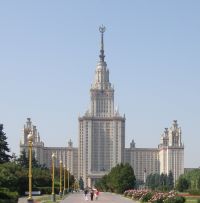 CATHAY PACIFIC and KOREAN AIR are both adding services to Russia from the start of the summer season 30 March. Subject to regulatory approval, Cathay Pacific plans to operate a three times per week service from Hong Kong to Moscow with Airbus A340-300 aircraft in a two-class configuration. The new service is planned to begin this summer. With Korean Air it is a return of a once popular route from Inchon, essentially for the period of the "White Nights" when it hardly gets dark in the maritime city founded by Peter the Great. Korean will operate three times per week using the Airbus A330 with state-of-the-art Audio Video On Demand (AVOD) system available for passengers in all three classes. www.cathaypacific.com www.koreanair.com
Even early politicians required feedback from the public to determine what the people considered important.
Since there were no telephones, TVs or radios, they sent their assistants to local taverns, pubs, and bars. They were told to 'go sip some ale' and listen to people's conversations and political concerns. Many assistants were dispatched at different times. 'You go sip here' and 'You go sip there.' The two words 'go sip' were eventually combined when referring to the local opinion and, thus we have the term 'gossip.'