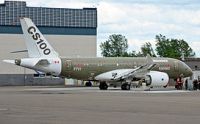 Bombardier has delayed the first flight of its CSeries regional jet for a third time, promising the inaugural "in the coming weeks" instead of July, a move most customer airlines, and pundits, were in truth expecting. Airbus and Boeing have learnt over the last few years that it is dangerous to publish first flights too much in advance. Better to leave an announcement until the pilots are virtually in the cockpit.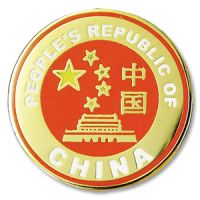 Whilst in fact getting a visa for China is very easy and well organised (and for Hong Kong this is not a requirement for British passport holders for up to a six-month stay) foreign nationals from 45 countries may now enter Guangzhou Provence without this paperwork. All you need is an onward airline ticket. Guangzhou joins Beijing and Shanghai as 72-hour border visa-free cities.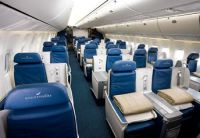 In anticipation of receiving antitrust immunity later this year for its joint venture with Virgin Atlantic Airways, Delta Air Lines will offer a new daily code-share non-stop service from Heathrow to Seattle, beginning the start of the summer airline season 29 March 2014. At present only British Airways fly the route, a 9hrs 35mins sector using a Boeing 747. The airline already serves both Amsterdam and Paris from Seattle using Air France/KLM as a partner under its Skyteam arrangement.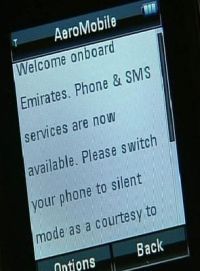 "Everything Everywhere", the full title of telecoms operator EE, which is still for the most part known from its two merged brands, Orange and T-Mobile, has gone airborne .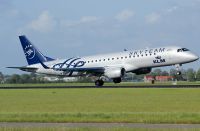 KLM Cityhopper, KLM's regional subsidiary, is to add six Embraer 190s to its current fleet of 22 E-Jets. The additional E190s are part of KLM Cityhopper's strategic plan to replace the oldest aircraft in its Fokker fleet. The first of the six E190s is scheduled to be delivered during the second half of 2013.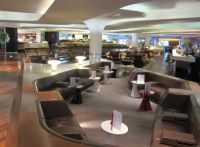 For the first time ever, Virgin Atlantic is opening up the doors to its award-winning Upper Class ground service to all passengers. The airline has launched its new 'Guest List' product which offers an upgraded travel experience at the airport for passengers in the Economy and Premium Economy cabins.