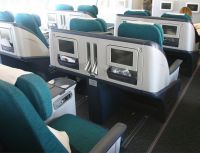 Now seeing the benefits of its commuter connectivity with the UK, Aer Lingus is to add San Francisco and Toronto to its North American destinations for next year. From April onwards the airline will offer all year round flights to both major cities from Dublin.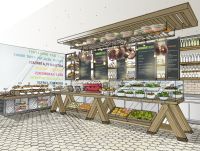 Wondertree, a new casual all day dining concept, is the latest contracted addition to Heathrow's 'Terminal 2: The Queen's Terminal' which opens next June. Wondertree is a collaboration between The Restaurant Group Plc (TRG) and Giraffe Concepts (Giraffe). The restaurant will occupy over 5,000sq ft with 210 covers and has been designed to take advantage of the airfield view over the UK's hub airport.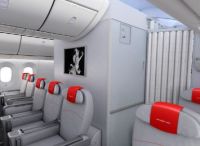 Norwegian and Panasonic Avionics Corporation have joined forces to develop the first ever Android-powered in-flight entertainment system. Norwegian's passengers will be able to use select Android apps that are pre-loaded onto the system, providing an in-flight experience similar to the on-the-ground experience travellers have become accustomed to with their personal devices.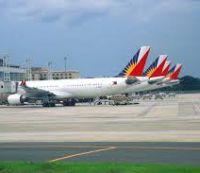 Next year could see the return of Philippine Airlines (PAL) to Europe after a break of 15 years. The oldest airline in Asia, first created in 1941, has been removed from a EU blacklist allowing the national carrier to resume flights to destinations in Europe.

The EU placed a blanket ban on all airlines based in the Philippines in 2010, due to safety concerns. In the latest update of its aviation blacklist however, it said it would allow PAL to resume flights.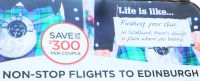 Air Canada rouge has launched a seasonal non-stop service from Edinburgh to Toronto. Rouge, basically a leisure airline will operate three flights per week from the Scottish capital to its Toronto hub until 18 October.