22 AUGUST 2011
BTN DISTRIBUTION
BTN also goes out by email every Sunday night at midnight (UK time). To view this edition click here.
The Business Travel News
PO Box 758
Edgware HA8 4QF
United Kingdom
+44 (0)20 8952 8383
info@btnews.co.uk
© 2021 Business Travel News Ltd.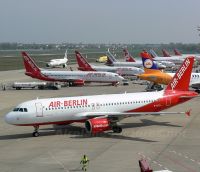 Potential oneworld partner, loss making Air Berlin, seems to be in some sort of crisis with the resignation last week of founder Joachim Hunold and the announcement of an eight aircraft reduction of it fleet. Staff will be reduced too.
The move of its London to Hannover route from Stansted to Gatwick has not proved the outstanding success first predicted, easyJet and British Airways providing stiff competition. That has definitely gone. The Gatwick service to Nuremburg seems to have survived the cull although Air Berlin was not able to confirm details of the ex-UK operation at the time of going to press. Manchester is definitely dropped with the loss of Paderborn flights.
Indications are that the introduction of a German airline tax and a general downgrading of the economy has not helped the airline. Egypt was an important market for Air Berlin and this has been decimated. Whether the 2012 oneworld relationship is still on course remains to be seen, likewise the British Airways route sharing arrangement. www.airberlin.com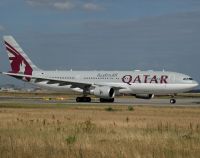 Best known as the launch city for Yangtze River cruises through the Three Gorges Dam, Chongqing is to be served three times per week by Qatar Airways from its hub at Doha. The flights will be operated by two-class Airbus A330 aircraft featuring a Business and Economy layout. Chongqing is the fifth Chinese destination for Qatar Airways taking the carrier's capacity to the People's Republic up to 28 flights a week.
Chongqing is a major manufacturing centre and a key transportation hub located in the upper reaches of the Yangtze River, a vitally important shipping waterway in China. With Beijing, Shanghai and Tianjin, it is also one of only four municipalities in China that report directly to the national government.
Main local industries in Chongqing are consumer goods and the processing of food, automobiles, chemicals, textiles and machinery. The city is the largest in China for the production of motorcycles and third biggest for motor vehicles. www.qatarairways.com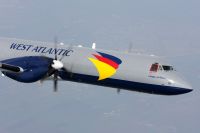 The name Falko will probably mean nothing to the vast majority of readers, and will not for the future, but it is the sole surviving part of the once mighty British commercial aircraft industry.
Falko is essentially an aircraft asset management company based on the old de Havilland site at Hatfield, offering, initially at least, a portfolio of 103 jets and 40 turboprops, the majority previously BAe aircraft.
The business is now owned by Fortress Investment Group of New York which at the end of June 2011 had US$43.8bn under management.
"Our acquisition of the BAE Systems Asset Management business with the backing of the Fortress Investment Group of New York, will unleash the potential of a talented, experienced and ambitious team who will now focus on building a future rather than dealing with a legacy," said Jeremy Barnes, Chief Executive Officer of the new company. Mr Barnes was with Obis Capital, a specialist aerospace boutique company which he created in 2001. He started his finance career with Citibank before joining the then BAe in 1993, and became Head of Corporate Finance before moving to XL Capital.
He added: "We have the support of a very powerful financial backer that has made a considerable investment in the business and is looking to deploy more capital to support and grow the business. We are now free of past constraints and have greater scope to be entrepreneurial." www.falko.com
Hyatt Hotels Corporation has announced the opening of Grand Hyatt Goa on India's west coast. Grand Hyatt Goa joins Park Hyatt Goa Resort and Spa, located in south Goa, one of India's top resort destinations.
Located on the calm and inviting waters of Bambolim Bay, this enchanting destination resort and spa is situated just over four miles (7kms) from the capital city of Panaji and is located 20mins from the airport by car. A contemporary resort, it is built in the architectural style of a 17th century Indo-Portuguese palace.
Spread across 28 acres of lush tropical gardens and rolling green lawns, the hotel has 314 guestrooms and suites, including a Royal Villa, seven restaurants and bars, an extensive outdoor pool complex, and an indoor swimming pool. Shamana Spa at Grand Hyatt Goa is a destination spa with 19 treatment suites offering Thai, Balinese and Indian treatments in serene and luxurious facilities spread across 34,000sq ft (3,200sq m). Grand in scale and design, the resort also offers the largest banquet space in Goa with state-of-the-art meeting and business facilities. www.hyatt.com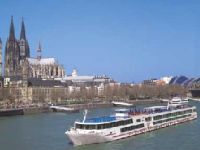 Olympia, London, will again host the Luxury Travel Fair from Thursday, 3 November to Sunday, 6 November 2011. Now in its 6th year, it is the only event of its kind in the UK aimed at discerning travellers either considering quality business hotels or up market holidays.
In association with Condé Nast Traveller, the Fair plays host to over 100 hotels, travel companies and destinations from around the world, making sure that visitors will be able to enjoy unique, unusual and unforgettable travel experiences.
This year there are more than 30 new exhibitors taking part for the first time, including the new Siam KempinskiHotel in Bangkok; Vil Llein Italia showing its range of luxury holiday villas; the Mallorca Tourist Board and Quintessentially Travel, who offer tailor-made personalised hotel experiences.
Regular exhibitors once again appearing include Abercrombie & Kent, The Oxford Ski Company and ITC Classics, as well as tour operators, Into Japan, Okavango Tours & Safaris, Viking River Cruises and Mundy Cruising.
Visitors will enjoy the relaxed atmosphere of the beautifully designed Fair, where they can enjoy champagne and cocktails in the luxury Lotus Bar in the heart of the Fair and try some of caterer Mosimann's delicious salads and platters. They can also attend a wide range of celebrity talks in the extremely popular 'Meet the Experts Theatre'.
Taking place at the same time is the Spirit of Christmas Fair and combined tickets are available. www.luxurytravelfair.com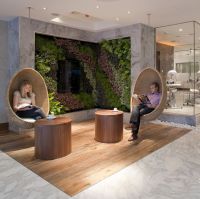 Terminal 3 at Heathrow has a new airside lounge which boasts a spa, game rooms, à la carte dining and even sleeping facilities. The facility has been put together by the London-based company, No. 1 Traveller, which already has lounges at Gatwick and Stansted airports. It is located on the former Japan Airlines lounge site, situated above Gate 11 with panoramic views of the runway.
Entry costs £30 on the door per adult, and £25 if booked in advance online. There are discount rates available for 2-11 year-olds, and toddlers (under two years) can enter for free. The price includes a selection of hot and cold food, coffee, juice, wine and beer. You can also enjoy the use of a mini-cinema, family room, relaxation areas and wi-fi.
The "Fun areas" for children are surrounded by soundproof glass walls, ensuring that any noise from these areas will not disturb other passengers.
At the end of the lounge there is a travel spa service which offers massage, nail and hair dressing treatments which are individually priced.
Those looking to get a quick nap will have to wait until September when the 12 room facility is due to open. www.no1lounges.com
Air Transport World, the much respected and long established US monthly magazine, has published its July issue, World Airline Report, in electronic format using Excel for the basic file. The entire report is available at the point of purchase from the ATWOnline store as a download or can be delivered by email as a ZIP file.
The statistics package features data on 350+ airlines, plus world airline traffic for the last full year and financial results. Airline rankings are given and details of fleets and summaries.
If you prefer a 'hard copy' magazine, the July issue features the world's top 25 airlines, the leading budget carriers, an alliance revue, details of the highest rated 50 airports and all the fleet and airline data noted for the electronic version. There is also an annual review of the 130 leading airlines. http://atwonline.com