7 FEBRUARY 2011
BTN DISTRIBUTION
BTN also goes out by email every Sunday night at midnight (UK time). To view this edition click here.
The Business Travel News
PO Box 758
Edgware HA8 4QF
United Kingdom
+44 (0)20 8952 8383
info@btnews.co.uk
© 2021 Business Travel News Ltd.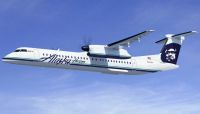 Horizon Air, which goes back 30 years as a US regional carrier, is to virtually lose its identity with a move by parent company Alaska Airlines to rebrand its aircraft in its style. The airline's 40 strong fleet of Bombardier Q400 aircraft are even to gain Alaska's trademark Eskimo on the tailplane.
Horizon has had a separate brand since it was acquired by Alaska Air Group in 1986. Horizon operates an average of 350 flights a day in 45 cities in Arizona, California, Idaho, Montana, Nevada, Oregon, Washington, Baja California, Sur (Mexico), and British Columbia and Alberta (Canada).
Rather like the CityJet/VLM arrangement in Europe, Horizon operates and maintains its aircraft while Alaska is responsible for scheduling, marketing and operations. Alaska Air itself is based at Seattle and has extensive services in Alaska, and as far afield as Hawaii. It has a Mexican gateway at Los Angeles. www.alaskaair.com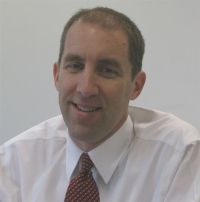 With the Gulf states and the whole region now seeing a growth of low cost airline operations it is not surprising that this part of the air transport scheme will be highlighted at the 4th annual Aviation Outlook Middle East & North Africa, at the Shangri-La, Dubai, 14-16 March.
Key speakers include Peter Hill, CEO of Oman Airways, very much a full service carrier, and at the other end of the scale and balancing things up is Mr Stefan Pichler who holds a similar position at Kuwait's Jazeera Airways. David Huttner, Senior Vice-President at Nyras, the London consultancy, will try and balance out the whole situation in a session entitled 'Key Sales & Distribution Challenges in the Region.' In all over 30 speakers are lined up to debate a whole series of civil aviation related subjects over the three days of the conference.
The moving situation in Egypt, and in other countries in the region, should make it a most interesting gathering. In six weeks' time anything could have happened. www.terrapinn.com/2011/aome/index.stm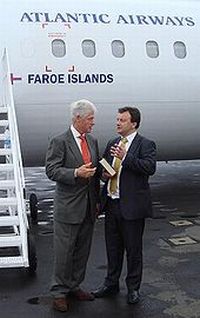 Atlantic Airways, the flag carrier for the Faroe Islands, will again be operating a twice weekly service from the islands tiny airport to Stansted from June to August this year, plus a special service over Easter. Flight time in a BAe/Avro 146/RJ is just two hours.
Atlantic Airways was founded in 1987 and began operating scheduled flights in 1988. The 2011 schedule includes Copenhagen (up to four times daily), Aalborg, Billund, Stavanger, Reykjavik and the summer time only Stansted route. It also operates local helicopter services within the 18 Faroe Islands.
Passengers from the UK land at Vagar Airport, built during World War II by British military personnel stationed on the islands as part of the UK's "friendly occupation". https://www.atlantic.fo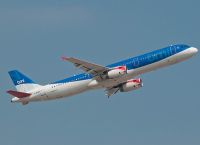 British Midland is to drop in its entirety all services between Glasgow and Heathrow from the start of the summer season at the end of March. It is a controversial move and leaves British Airways as the only carrier on the route although the Scottish city is also served by BA from Gatwick and London City, easyJet from Gatwick and Luton, and also Ryanair out of Stansted and to Prestwick.
BMI, which is owned by Germany's Lufthansa, blamed a forthcoming increase in BAA passenger charges at Heathrow for making the loss-making route "unsustainable". The airport operator rejected the accusation, saying BMI was making a commercial choice to transfer slots to more profitable long haul routes. At the same time BMI announced new routes from Heathrow to Bergen (a Heathrow first), Stavanger, Casablanca and Marrakech.
Without direct competition it is suggested by business leaders in Scotland that fares will inevitably rise. British Airways will also profit from all passengers arriving in T5, those connecting less likely to change to another carrier and therefore stay with BA for the onward flight. www.flybmi.com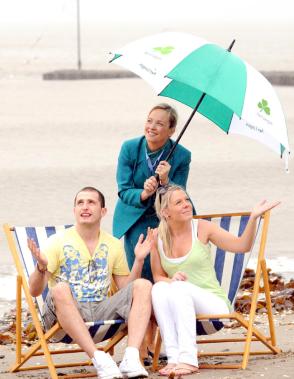 Aer Lingus confirmed last Friday that its industrial dispute with the Impact cabin crew union has been successfully resolved with the full implementation of what is known as the Greenfield plan including changes in rosters to deliver 850 annual flying hours per year per staff member. (see AERBT 21 January)
In practical terms this ‪means that the airline should return to its full schedule in the early part of this week and says that it will be in touch directly with passengers through email and SMS should there be any changes to flight times. www.aerlingus.com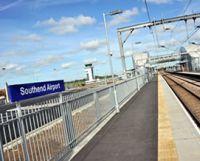 Aer Arann is to introduce twice daily flights (with limited weekend services) from Southend Airport to both Waterford and Galway from 27 March 2011. These are the first full scheduled routes to be announced since the airport was purchased by the Stobart Group two years ago. Stobart also has an interest in Aer Arann. Flight time, by ATR72 turboprops, to Waterford is around 1hr 30mins and Galway 20mins longer.
Airport Managing Director, Alastair Welch, said: "2011 is a very big year for London Southend, with a new airport railway station now complete and gearing up to be fully operational in the coming weeks, a new control tower also now ready, construction of a new passenger terminal underway and work on the runway extension and new airport hotel due to start later this year. This is the year London Southend Airport goes on the international air travel map as a fast, friendly and hassle-free new gateway to London. With the new railway station soon to be fully operational, we will be about 50 minutes by train from Liverpool Street, right in the heart of the City of London." www.southendairport.com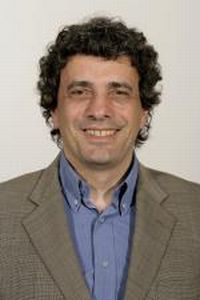 KDS, the travel management company, introduced last week in Paris what it claims is a set of products that will revolutionise travel and expense (T&E) administration. Created in 1994 KDS is today an international company based in the French capital city.
Speaking at the launch, Chief Executive Yves Weisselberger said: "We're unveiling technologies that will give companies unprecedented levels of flexibility, visibility, forecasting, ease and efficiency in their travel booking and expense processing."
Through an on-screen 'dashboard', the KDS Executive Suite provides companies with an instant graphic overview of their T&E performance. In a single glance, a financial director can see many key performance indicators (KPIs), monitoring concerns from whether company policies and processes are being correctly applied by staff to what would happen if those policies were to change. www.kds.com
"Have you ever noticed? Anybody driving slower than you is an fool, and anyone going quicker is a lunatic."