Snow Snow and More Snow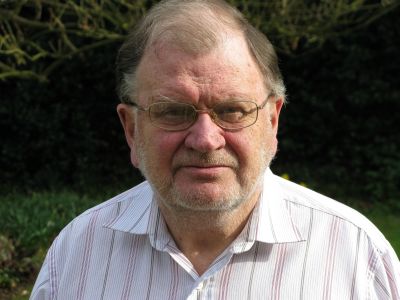 Vernon Murphy joined BAA as a graduate recruit in 1966 and worked in airport planning, including rail links. Subsequently he achieved senior management posts at Heathrow, Aberdeen and Gatwick airports before being appointed Managing Director of Scottish Airports in 1988 and later Chairman, Heathrow Express.
Hearing a neighbour's frustrations when Geneva Airport was shut by snow for a day and a half last November took me back to my first job there in 1963 with Swissair. Half way there the aircraft was diverted to Zurich as Geneva was shut all morning by snow.
Twenty years later in Aberdeen, severe winters were still frequent. One winter airport temperatures twice dropped below -25C and the next it snowed on 20 days during one single month. I spent around 20 hours on snow clearing including runway sweeping driving a plough/broom combination when our small specialist snow team needed to be rested to restart at 04:30 the following morning. No doubt Health and Safety (H&S) and Working Time Directives would now rule all that out!
I came away with two lessons. The only way staff can get the necessary experience in snow clearing is to actually work in those conditions (dry runs and snow seminars etc are of limited value). This is critical with the heavy (ie wet) snow that is the UK's speciality (being surrounded on all sides by sea). Sweep speeds and judging when to plough as well as sweep are fundamental to minimising runway sweep times. The second was when it is snowing hard you just keep sweeping until the snow eases and stops backfilling the runway. (Very different on the couple of occasions that dry snow fell.)
On the Saturday before Christmas I watched with amazement five or so inches fall on my garden in little over 90 minutes – an intensity I could never recall and certainly not even on 25 recent winter trips to Inner Mongolia and Manchuria. Living about 10 miles from Heathrow it was no surprise that the airport had shut.
It was fascinating to watch live news coverage from a helicopter over the airfield. It was immediately apparent the real issue was not runway clearing – with the north runway and taxiways swept. It seemed that Heathrow had then concentrated on aircraft stands rather than the south runway. Indeed with no aircraft movements that evening and less than 30 departures and no arrivals all day Sunday, sweeping the southern runway would have been of no help, but the sting in the tail was Sunday night's freezing temperatures (near here below -19C) which would have locked the snow onto the runway. This could be why it was not opened until Tuesday afternoon when an unforecasted slight thaw would have helped.
The normal way to tackle aprons is to start on empty stands and then, as aircraft depart or can be towed off, move onto the remaining ones. The runway plough/snow broom units are too big to use so a fleet of tractors with ploughs and brooms is utilised. But piling snow into banks, loading it into contractors' trucks for transportation to snow dumps on a "live" airport requires a lot of supervision by qualified airfield staff.
However there must have been few if any empty stands. The previous evening British Airways had cancelled virtually all short haul and domestic departures (even so that same neighbour waited for three hours for his B747 to be de-iced) and on the Saturday, with some foresight, cancelled all departures after 00:10 (but arrivals continued for a further couple of hours). Aircraft de-icing delays had created stand congestion and the last aircraft to land in the snowfall – a Virgin 747 – was held on a taxiway for several hours presumably for the same reason. Regular de-icing of departing aircraft opens a useful gap on stands to start clearing them, so congested aprons with no empty areas looks to have been the basic problem.
All reminiscent of the last time Heathrow had such serious problems with snow – 1978. Heavy overnight snow on New Year's Eve was followed by a hard frost and, with many flights cancelled because of the holiday, the aprons were full. We spent days supervising teams chipping ice from stands with shovels – with good support from airline staff and contractors. My experience in the USA was that airlines do take a more active role in stand clearance than in Europe. Interestingly in Terminal 2 airlines familiar with such conditions led by Scandinavian, Swiss and German carriers operated throughout that period.
These days the airport community is very different – only BA has an apron workforce, 20 years of regulation of BAA has cut down/outsourced most of the workforce who were used as a reserve, and H&S and Airport Security Regulations have restricted the way contractors could readily be brought in. With severe snowfalls so infrequent staff with the necessary experience are thin on the ground to say the least.
There was another major issue that the media took to like an addict – passenger information and passenger care. Much of the fuss was that information given out was not what the passengers wanted to hear – which is when their flight will operate or onto which flight they will be rebooked – often that is simply not available. But telling passengers to contact their airline (when call centres are blocked solid) or visit their websites when passengers are stuck in terminals/hotels with no computer access is of little help. Whether it is snow, persistent fog, volcanic ash etc this needs an industry wide solution and in this country BAA and BA should be leading it.
And this raises a more deep seated airport problem – terminal design. Successive tightening of Passenger and Cabin Baggage Security Controls and the remorseless obsession of airports for retail profits growth (often driven by regulatory approach to airport charges) mean airlines and airports want to move passengers airside as early as possible. Landside waiting areas with passenger facilities have been eliminated from most new passenger terminals worldwide – where can delayed passengers go?
So when the 3,000 or more departing passengers scheduled hourly through both Heathrow's and Gatwick's terminals are denied access to airside the dreadful image of temporary tents on forecourts is the only solution. Fire Authorities have several times given warnings to Heathrow on overcrowding in the terminals on such occasions. This is also exacerbated by airline ticket conditions – many passengers used to stay at home in bad snow and reclaim fares. Following the Low Cost Carriers revolution most tickets are now non-changeable, non-refundable. No wonder passengers are determined to flock into terminals and with Christmas just a week away they were doubly determined not to miss any opportunity of a flight.
The media declared open season on BAA – largely ignoring massive disruption at many other major European airports, riots in Moscow Airport and chaos in the US.
The Times, with leading editorials about Heathrow on successive days, led the pack – not necessarily always with too much insight! BAA's response to bring in an independent team of experts has to be right – assuming they are the "right" experts!
Such panels inevitably recommend more equipment and, with such a long period without these weather conditions, it would be surprising if de-icer storage capacity was optimum but spraying de-icer on 6 inches of snow is a pretty futile exercise.
The core problems will be more difficult to resolve. Heathrow is severely short of acreage and at most times is scheduled to the absolute limits of its capacity. With a very large disparate community of airlines, handling agents, control authorities, contractors et al managing, co-ordinating, controlling and getting consensus is the most exacting challenge for the airport management team. In the '90's BAA's team was becoming inbred. Now the new owners, Ferrovial, have persistently appointed/moved senior management into Heathrow with no experience in airport management and operations. Heathrow is simply not the right place to learn it!
Vernon Murphy
OUR READERS' FINEST WORDS (All times and dates are GMT)
All comments are filtered to exclude any excesses but the Editor does not have to agree with what is being said. 100 words maximum
---