17 JANUARY 2011
BTN DISTRIBUTION
BTN also goes out by email every Sunday night at midnight (UK time). To view this edition click here.
The Business Travel News
PO Box 758
Edgware HA8 4QF
United Kingdom
+44 (0)20 8952 8383
info@btnews.co.uk
© 2021 Business Travel News Ltd.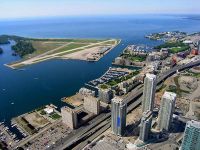 Toronto's controversial Billy Bishop Toronto City Airport will have a second operator from February onwards with Air Canada making a return after five years. Locally built Bombardier Q400 flights will be operated by Sky Regional Airlines.
Situated minutes from downtown Toronto the airport is unique in that a very short ferry ride is required in order to make the terminal.
Although dating back to 1939 it was not until the arrival of Porter Airlines and the Q400 that the airport has had any impact on Toronto's Pearson International services. However the airline's steady growth since that time, including services as far afield as Boston and New York Newark, has resulted in continued interest from Air Canada. Sky Regional is expected to compete on a number of routes and plans initially to operate five 'planes. For its part Porter has a new terminal under construction and is innovative in what it offers to customers. A pedestrian tunnel is planned for later this year. www.aircanada.com www.torontoport.com/Airport.asp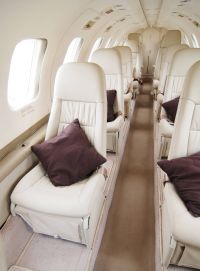 Aeronova, the Valencia-based specialist business aircraft operator, is to base a 14-seat Fairchild Metro III at Birmingham Airport. Operating since 1996 the company has now grown its Metro fleet to six aircraft of the type. The Metro fits in neatly between the larger Jetstream 31/32 and the much smaller Cessna 421 and Piper Navajo series. It is fully pressurised and has a cruising speed of around 300 knots.
Aeronova is probably best known for its comprehensive ad hoc cargo charter operation but in recent times has been increasing its passenger operation which is now 20% of its work. Birmingham, with its well located general aviation set-up and excellent motorway connections, was chosen as the ideal UK operational base.
Basil O'Fee of Northpoint Aviation, who has been appointed as the UK and Irish passenger charter GSA for Aeronova observed: "This aircraft fits in nicely. Small to medium sized groups currently are forced to commit to much larger solutions than required, and this 14-seat option will be greatly welcomed in the UK market." He noted that a further Metro, in 18-seat configuration, was available from Lydd in Kent most Tuesdays and Thursdays, due to other current commitments. www.northpointaviation.com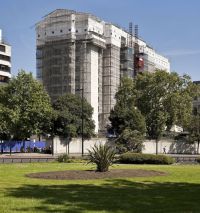 Four Seasons, the Canadian hotel and resort group, is currently focusing much on London, with a major opening and the announcement of what will probably be the largest hotel in the City of London.
The much anticipated re-opening of Four Seasons Park Lane has now been set for 31 January. The 192-suite 5-star property includes 53 rooms providing a large wet room rather than a bathroom with tub. There are 20 Conservatory Suites with four over looking Hyde Park, each with a garden terrace.
At Liverpool Street, in the heart of the city, the Four Seasons will form part of the 43-storey Heron Plaza development, now under way next door to the virtually complete Heron Tower. 190 hotel suites and 120 Four Seasons-branded residences, as well as restaurants, conference and banqueting facilities, a gym, spa and swimming pool will be provided.
Four Seasons has also been represented in Canary Wharf since the early 1990s the 142-suite property the only hotel in the central complex. www.fourseasons.com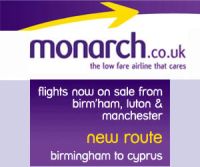 Monarch Airlines is to add Paphos in western Cyprus to services to the EU's most easterly member. The capital Larnaca has been a destination since 2007 carrying over 300,000 passengers annually. The new scheduled flights to Paphos will operate from Birmingham, Gatwick and Manchester on Wednesdays and Sundays starting from 4 May 2011.
Monarch flies to Cyprus, Gibraltar, Portugal, Spain and Turkey from Birmingham, Gatwick, Luton and Manchester airports with all the year-round services. It offers a range of hot and cold meals that can be pre-booked or purchased onboard, with prices from £3. To enable customers to select where in the cabin they sit and ensure that families and groups sit together, seats can also be pre-booked from £7.50 per one-way flight, or from £15 extra-legroom seats are available, which offer up to six inches of extra space. www.monarch.co.uk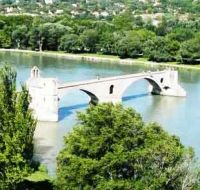 Eurostar, the high-speed rail service between the UK and mainland Europe, has confirmed that once again this coming summer it will offer a direct weekly service to Avignon in the heart of Provence. It will operate every Saturday from 9 July to 10 September 2011 from London St Pancras to Avignon Centre Station. Both Standard Class and Premier will be available. Connecting fares are also obtainable from over 200 towns and cities across the UK.
Whilst it is possible to make the connections all year round the real advantage is the speed of the service, around five hours from Ashford to the city, once the home of a series of Popes, and also noted for its famous bridge "Sur le pont d'Avignon". Unlike the TGV, which stops at a station on the outskirts, Eurostar goes direct to Avignon Centre, the terminus just a few minutes walk into the centre. www.eurostar.com www.avignon-tourisme.com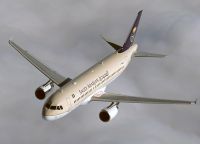 Skyteam has confirmed that Saudi Arabian Airlines, universally known as Saudia, and a dry airline, will join the alliance in 2012. After Royal Jordanian, who are part of oneworld, it will be only the second carrier in the region to become a partner of one of the three major groupings. Currently resident at Heathrow T3 the airline is set to move to T4, joining its Skyteam colleagues, later this year.
Other carriers set to join Skyteam over the next couple of years include Garuda Indonesia, Aerolíneas Argentina, China Airlines, China Eastern and its subsidiary Shanghai Airlines. www.saudiairlines.com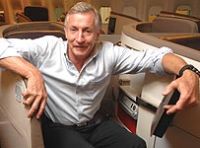 Virgin Atlantic has written to BAA Ltd advising that they will be withholding airport fees until the end of their inquiry into the December snow chaos. Virgin claims that BAA were slow to react to the severe weather conditions. The airline says it has also officially advised the Department of Transport of its action and shares the Secretary of State's frustration at the absence of any penalties it can enforce on airport operators under the current regulation.
Virgin Chief Executive Steve Ridgway's frustrations can been seen in this quote. "Despite the airport operating conditions being way beyond our control, Virgin Atlantic is taking responsibility by paying out millions to customers that suffered disruption to their Christmas travel plans. We are keen that BAA also feels a strong sense of accountability to the consumer and that minds are focused on delivering a fully independent and robust inquiry by its deadline in March."
Not related at all to the airport problems, but clearly a strengthening of his hand, Mr Ridgeway has been appointed Chairman of the Association of European Airlines (AEA) for 2011, taking over from Willie Walsh. www.virgin-atlantic.com
If FIFA were around 120 years ago they would probably have banned the goal net as "advanced technology". Video goal line cameras are of course forbidden by this forward thinking organisation responsible for the "Dual in the Desert", the World Cup of 2022.
In any event readers might like to learn that the goal net was invented by a Liverpool engineer, John Alexander Brodie. It was initially used in an experimental match at Nottingham in January 1891 (exactly 120 years ago). The first footballer ever to 'put the ball in the back of the net' was Fred Geary of Everton, a prolific goal scorer of those times . The referee in that game was Sam Widdowson, the man who invented shin pads. The first Cup Final to use goal nets was at the Oval in 1892 between West Bromwich Albion and Aston Villa with the Baggies winning 3-0.