25 JULY 2011
BTN DISTRIBUTION
BTN also goes out by email every Sunday night at midnight (UK time). To view this edition click here.
The Business Travel News
PO Box 758
Edgware HA8 4QF
United Kingdom
+44 (0)20 8952 8383
info@btnews.co.uk
© 2021 Business Travel News Ltd.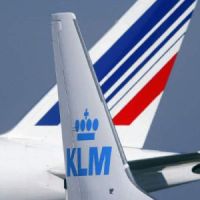 Unions at Air France have called for a four-day strike by flight attendants at the end of July, raising the threat of travel disruption over a peak holiday period.
Scheduled for 29, 30, 31 July and 1 August, the protest is against a re-organisation of the cabin staff's work at the regional hubs that Air France is setting up to counter competition from low-cost airlines.
Air France plans to start operating connecting flights in October at its first provincial hub, in Marseille, as part of efforts to regain market share on short and medium haul flights.
The airline says that the opening of three further regional hubs – in Bordeaux, Nice and Toulouse, due by spring 2012 – should cut costs by 15% and allow for new routes to be opened toward destinations in France and Europe.
The end of July and start of August is traditionally one of the busiest periods for French travel, with thousands of families heading off for their summer holidays, and many others returning home after taking their annual break in July. www.airfrance.com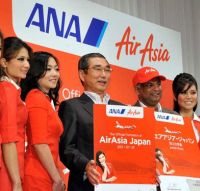 Struggling Narita Airport, 40 miles from Tokyo, is probably the biggest winner with a plan announced last week for the establishment of AirAsia Japan. This is subject to obtaining the relevant approvals. Operating under the AirAsia brand, it is to serve both domestic and international destinations when commencing operations in August 2012. It will be the first low-cost carrier to be based at Narita International Airport which is suffering from the opening up of Haneda, Tokyo's main (and virtually downtown) airport, to international flights.
ANA has been seeking opportunities to launch a new low-cost business based at Narita and, after analysis, has concluded that partnering with an existing low-cost carrier is the most efficient and strategically advantageous option.
Having already established an unmatched network, especially within the Association of Southeast Asian Nations (ASEAN) region, AirAsia likewise has been looking for a business partner with strong Japanese market influence to further expand its scope, as well as contribute to strengthening bilateral ties between ASEAN and Japan. Historically it has always been seen as a more dynamic airline than the much longer established JAL. www.ana.co.jp www.airasia.com
Whilst the Competition Commission has been deeply involved with the British airport situation it has also been called upon to look at the high street travel outlets.
Last week the body provisionally approved the link-up of Thomas Cook with the Co-operative Group and Midlands Co-operative Society, a gathering of associated interests rather than a break-up. Thomas Cook itself currently operates 780 stores across the country, while the Co-op has 360 travel shops and the Midlands 100. Once finalised, the deal will bring together three of the biggest travel agents presently operating in the UK. Thomas Cook will contribute its retail travel agency business to the joint venture but not its tour operating business or its internet travel agency businesses. The equity split will be 70%/30% in Thomas Cook's favour.
The deal will also create the second biggest high street foreign exchange business after the Post Office.
The statement could not have come at a better time for the 170-year-old travel company, struggling in a difficult market. Share prices have plummeted from £2 at the start of the year, to 72p at the close on Friday 22 July. Prior to the announcement they stood at 68.45p. www.thomascook.com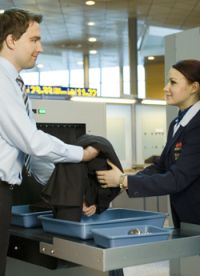 A new queuing time tracking method has been adopted at Helsinki Airport. Beginning in August, passengers can keep track of certain security control queue times on monitors.
The scheme is currently in the testing phase, but by the end of next month passengers will be able to see just how long the queues are. The plan is to eventually display all security control checkpoint queuing times on monitors. This will allow, for example, busy passengers to decide whether it would be better to move to another security control checkpoint.
The tracking method is based on Bluetooth technology. Sensors that pick up Bluetooth signals from passenger mobile devices are located near security control checkpoints. When a passenger passes through security control, the system calculates the time taken to queue and be served based on time stamps registered by the sensors. The airport encourages passengers to leave their Bluetooth function on, so that the sensors can gather enough data, thus making it possible to display the average queuing time.
The privacy of passengers using Bluetooth is fully protected. The sensors cannot identify the passenger's telephone number or the name given to their Bluetooth device. www.helsinki-vantaa.fi/home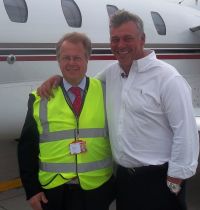 Newly crowned Open Champion 2011 Darren Clarke, was one of the last to fly out from Manston last Monday (19 July), heading back home to Belfast to continue the celebrations after his victory at the nearby Royal St George's golf course in Sandwich.
His departure from the Kent airport, near Ramsgate, marked what the management believe has been the busiest weeks in terms of traffic for many years. The airport handled 74 golf related aircraft movements as part of the visit of the Open.
Charles Buchanan, Chief Executive of Manston, said: "The airport welcomed many of the world's leading golfers and entourage from the organisers, the Royal and Ancient, and PGA, which included chartered Boeing 767 transatlantic flights."
As well as handling event-related flights, Manston's scheduled services to and from Edinburgh and Belfast City, operated by Flybe, were also very busy. Following the victory of Rory McIlroy in the US Open, Flybe's flights to Kent from Belfast saw a dramatic increase in bookings, with his fans eager to see if he could complete a double. www.london-manston.com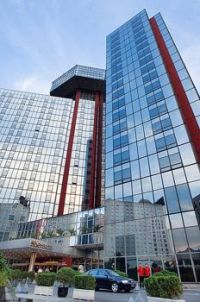 China is definitely in sharp focus with Sheraton, the brand's owner Starwood relocating for one month its global headquarters to Shanghai. During this period Sheraton will inaugurate seven properties in China its second hotel in Beijing, its second in Xian, and its first in Chongqing, Yantai, Guangzhou, Zhenjiang, Wanning and Hangzhou.
This surge in new hotel openings will grow Sheraton's footprint not only in China's largest and most established cities but also in many of the country's fast-growing metropolises and resort destinations. With the addition of these seven hotels, Sheraton will grow its portfolio to 42 hotels in China by year's end, moving Starwood closer to its goal of operating 100 hotels in China by the end of 2012. www.starwoodhotels.com/sheraton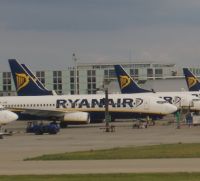 Following the AERBT editorial last Monday, the Competition Commission (CC) confirmed the next day that BAA must sell London's Stansted Airport, and either Edinburgh or Glasgow in Scotland. This confirms the CC's earlier provisional view, which was published in March.
The sales process will start in three months' time – or sooner if undertakings are accepted from BAA in the meantime.
The CC has been considering whether there have been any material changes in circumstances since it published its final report on BAA in March 2009. The decision was subject to a legal challenge by BAA, which eventually culminated in the reinstating of the CC's findings in October 2010. In February, the Supreme Court refused BAA permission to appeal further.
The CC has concluded that the sale of the airports is fully justified and that passengers and airlines would still benefit from greater competition with the airports under separate ownership, despite the current Government's decision to rule out new runways at any of the London airports. www.competition-commission.org.uk
Did you hear of the British airline whose press office is only open from 08:30 until 17:00 Monday to Thursday and 12:30 on Friday. No out of hours phone number is given but if you call a mobile the offering is very quickly gabbled and impossible to write down. Call again. But at least it is not a premium line.
Still it is better than a carrier supported by a PR agency who informed that the executive was on leave and one should phone back at a certain date. Quite what they do for their fee is beyond us.
News media these days is 24/7, and it has always been true of the airlines themselves. They fly 365 days of the year.