6 JUNE 2011
BTN DISTRIBUTION
BTN also goes out by email every Sunday night at midnight (UK time). To view this edition click here.
The Business Travel News
PO Box 758
Edgware HA8 4QF
United Kingdom
+44 (0)20 8952 8383
info@btnews.co.uk
© 2021 Business Travel News Ltd.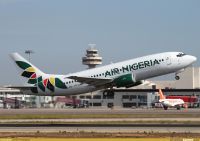 With Arik, British Airways and Virgin Atlantic already on the route, but all from Heathrow, Air Nigeria is to launch a UK – Lagos services but this time from Gatwick. Air Nigeria launches long haul operations with a daily Lagos – Gatwick route from 1 September. Operating from the South Terminal the services will be flown by an Airbus A340 in a two-class layout.
Air Nigeria is the successor to Virgin Nigeria, Virgin Atlantic selling out to local interests last year. Besides the wet leased A340 it flies a fleet of Boeing 737-300 aircraft and Embraer 190s.
The airline currently operates domestic and regional flights from 15 locations in Nigeria and in the west and central African region. From its base at the Murtala Mohammed Airport, Lagos, it flies to Benin City, Owerri, Port Harcourt, Enugu, Abuja, Kano and Sokoto on the domestic routes while it also operates to Brazzaville, Accra, Douala, Dakar, Monrovia, Cotonou, Banjul, Libreville and Abidjan, with further plans to extend services to more African destinations, Europe, Asia and America. www.myairnigeria.com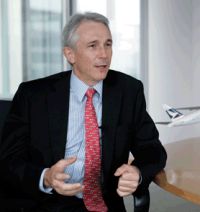 As AERBT is published aviation leaders from all over the world are gathering in Singapore for the International Air Transport Association's (IATA) Annual General Meeting (AGM), the event originally set for Cairo.
The 67th AGM will bring to a close the end of the nine-year regime of Giovanni Bisignani as IATA's Director General and CEO. He is replaced by Tony Tyler the former CEO of Cathay Pacific.
The event takes place over two days. Three panel discussions with key industry leaders will be featured. Confirmed speakers are:
CEO Forum: Anthony Albanese, Australian Minister for Infrastructure and Transport; Tim Clark, Emirates; Andrés Conesa, Aeroméxico; Robert Milton, ACE Aviation; Emirsyah Satar, Garuda; Antonio Vázquez, Iberia and IAG; and Douglas Steenland, former CEO and President, Northwest Airlines.
Aviation in a Dangerous World (Security): Kunio Mikuriya, Secretary General of World Customs Organization; Siza Mzimela, South African Airlines; Elyezer Shkedy, El Al; Ron Noble, Secretary General of Interpol; and John Pistole, Administrator of the US Transportation Security Administration.
Partnering for Profitability: Jim Albaugh, Boeing; Richard Deakin, UK NATS; Paul Griffiths, Dubai Airports; Harry Hohmeister, SWISS; James Hogan, Etihad; and Marthinus van Schalkwyk, South African Minister of Tourism. www.iata.org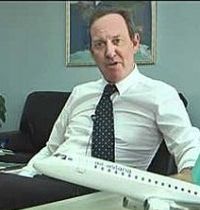 Air Astana, Kazakhstan's principal air carrier has launched new services from Almaty to Tbilisi, capital of Georgia, and Samara in southern Russia. Both services will be operated by the airline's new Embraer E190. Flight time from Almaty to Tbilisi is 4hrs, and 3hrs 30mins to Samara. They are configured with 97 seats in a two-class layout and will operate alongside the existing fleet of Airbus A320 Family aircraft on the regional network. The fleet of E190s will grow to six aircraft by the end of 2012 and gradually replace the airline's six Fokker 50 turboprops which will now be retired.
Air Astana says the launch of these new services represents another important step in a strategic plan to significantly grow its central Asia network. This has already been seen with the rapid expansion of new services between Almaty to Baku, capital of Azerbaijan; Bishkek, capital of Kyrgyzstan; Dushanbe, capital of Tajikistan; St Petersburg in Russia; Tashkent, capital of Uzbekistan; and Urumqi in western China.
Air Astana is a joint venture between Kazakhstan's sovereign wealth fund Samruk-Kazyna (51%) and BAE Systems plc (49%). The airline operates 24 aircraft on 23 domestic and 31 international routes from its hubs in Almaty, Astana and Atyrau. www.airastana.com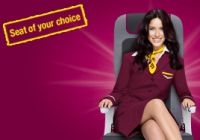 Want more room on a Germanwings flight? Well you can get it providing you pay an extra €15. Ten rows on all aircraft have been made into a special comfort zone called "Best Seat". Germanwings already has in place a "Best Tariff" which will now include the seating package. "Best Tariff" includes a seat reservation, one item of luggage, and a snack and beverage on board. Passengers can also buy the centre seat, ideal if you are lucky enough to be the other party in the row.
Germanwings is a low cost airline based in Cologne, which is wholly owned by Lufthansa. Cologne Bonn, Stuttgart and (to a lesser extent) Berlin-Schönefeld airports are the important hubs in the airline's network of approximately 70 destinations. Further Germanwings bases are at Hannover-Langenhagen and Dortmund airports. The airline currently has a fleet of 30 Airbus A319 aircraft. www.germanwings.com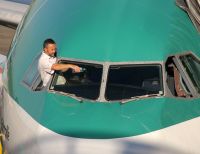 Aer Lingus passengers due to fly to and from Ireland this week should keep a careful eye on the airline's web site with the airline's pilots due to go on strike from next Tuesday. On Saturday talks between the parties collapsed with the strike seemingly inevitable.
The industrial action by the Irish Airline Pilots' Association is backed by 87% of flight deck crews balloted – this will affect services out of Dublin and Cork.
The dispute is centred around the issue of flexibility on rosters. Both sides have been invited to take part in talks. According to a statement by Aer Lingus the pilots will not work on rostered free days or annual leave days and will report for duty one hour late.
With Aer Lingus struggling financially and the airline building up to the busy (and profitable) summer season the timing of the proposed strike may play into the hands of major shareholder Ryanair, keen to get its hands on Aer Lingus, but at a price of its choosing rather than that of the former state airline. www.aerlingus.com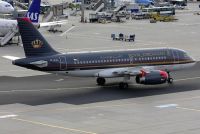 Berlin is the latest destination for oneworld carrier Royal Jordanian (RJ). It is the airline's third target in Germany, the daily Frankfurt service introduced way back in 1970 and Munich, a relatively newcomer, since 2001 with three flights per week.
Berlin will also be three flights initially and is the 59th destination for RJ. A two-class Airbus A320 will be used, the aircraft at the outset operating through Tegel but transferring to Brandenburg International (BBI) when that airport opens next year. This event will more or less coincide with Air Berlin joining the alliance which will open up a further connecting market for RJ in both directions.
RJ President/CEO Hussein Dabbas says that the German routes are proving attractive for the airline with 2010 seeing a noticeable increase, of 15%, in travel on these two sectors, compared to 2009. www.rj.com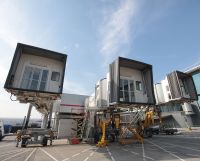 A £340m third module of Heathrow Terminal 5 has opened, dedicated to British Airways. The satellite is linked to the rest of Terminal 5 by the existing underground transit system, with journeys taking just over a minute.
More than 70m customers on over 500,000 flights have used Terminal 5 since it opened in March 2008 and the facility has helped British Airways to achieve record levels of punctuality, baggage performance and the airline's highest ever customer satisfaction scores.
The new section has 12 boarding gates, of which eight are triple bridges designed to cater for the 12-strong fleet of Airbus A380 aircraft joining British Airways from early 2013.
Situated closer to the other terminals at Heathrow, T5C will give British Airways greater flexibility in how it manages its 4,000 flights a week at the world's busiest international airport. A new dedicated transfer baggage tunnel linking T5C and Terminal 3, due to open in 2012, will further improve baggage performance for all airlines at the airport. Edinburgh is the most popular short haul destination and New York and Los Angeles are the most popular long haul. www.ba.com