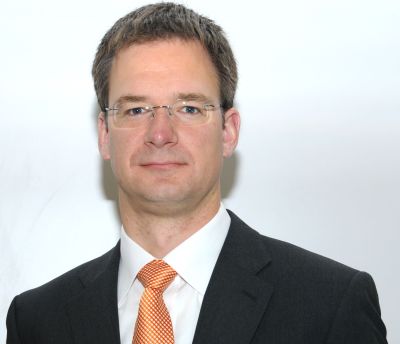 Edwin Brenninkmeyer, a licensed pilot, spent his early career in the retail industry and it was his frustration with European scheduled air travel that led him into the world of private jets.
At Oriens, we are often asked what the primary reason is for the failure of so many nascent air taxi businesses. Most people who have studied the industry agree that scale is key, and often it is the process of reaching that scale that has proven challenging. We have seen some companies own or lease aircraft from the start, with corresponding huge cash flow burns. Other companies managed to find funding in the pre-recession days and were able to scale from very early in their operations, and then failed.
The reason?
Most commonly because the entrepreneur has a poor understanding of who, and more importantly where, their customer is. They become so involved in the day-to-day complexities of managing a highly regulated company before they really understand what their customer wants and they soon find that they are either dependent on brokers for customers they do not own, or they are too slow generating their own customers.
Brokers certainly are a quick win. We have seen very high utilisations among air taxis that rely heavily on brokers but typically, these clients are already savvy business aviation users and an over-reliance on the broker results in the operator becoming a commodity player, rather than a true, branded player. Anecdotally some brokers discourage strong branding by operators.
Increasingly, the flag-carrier airlines are experiencing their already low economy margins on short haul routes being squeezed by the low cost carriers as their once loyal Business Class customers seek more cost effective solutions, in the absence of real added value. Today's Business Class is often simply more expensive economy service, with perhaps a bit more room, a bite to eat and an option to rebook, but still the same reduced schedules, long waits, unpleasant and time consuming security procedures and inconvenient hub and spoke offering of the back half of the plane. If we really believe what the airlines tell us, this "new Business Class" market represents a €24bn opportunity in Europe. Contrast this with today's light jet European market of approximately €1bn. Unless we educate a far wider customer group, we will be missing an opportunity – and I doubt that this education will include champagne, leather and wood veneer.
The most effective "elevator pitch" for any corporate CEO/CFO is to ask him if he is interested in saving an annual €100,000 of travel productivity for one department of three, in his Siena office. That is the saving we identified for a corporate client with a regular travel need from Siena to Basel. It is unlikely that such a saving would be realisable on a London – Paris route that is already well and cost-effectively served with more traditional transport.
And here's the point – the entrepreneur, who has the passion and vision, should be the one who makes those initial sales and works with the customer to identify a travel need and heal that pain. This is time-consuming and tiring and the time to be doing this is not once the company is already in the middle of fund-raising and working to obtain an AOC but well before.
Having identified a travel need among potential customers, the next step is not to start the business and fund-raise but to form an excellent relationship with the airport identified from stage one as being a strategic base. Understand that the airport must also be a commercial success and unless you can convince the airport that you will bring it more business with your small aircraft, with their small fuel uplifts and fees, you cannot expect to be greeted with commercially attractive terms. Also, airports can be an invaluable resource for local demographic knowledge and a knowledge of further local business to target. Finally, airports have more political sway than a start-up operator and if you have them as an ally, you will have better access to local government which in turn will facilitate lobbying, customer education and therefore acquisition.
What about traditional advertising such as flyers, magazines, direct mail, email and so on? Hopefully by now it is obvious that there are more effective ways of directly acquiring customers that require more effort but less cash to implement. Once you have established a well-known brand that customers understand and know how to use, these methods are effective at reminding customers that you're out there and competitive but I would suggest that there is no light jet, air taxi operating company in Europe who is already that far.
Perhaps the ultimate way to educate a maximum number of customers in minimum time and cost is via technology and we must watch this space. For example, let us consider the corporate travel department who is used to booking three executives on their weekly trip to Basel from Siena via airline through Florence, Zurich and all the taxis, trains and overnight accommodation required to complete the journey. That travel department will likely use commonly available software to make the airline request via Florence and Zurich and will be presented with a price and a journey time. If this software can be re-programmed to include business aviation and multiple other airports surrounding those served by the airlines, the travel department is now faced with a new alternative route direct from Siena to Basel which will likely be approximately €200 dearer but will be available at the traveller's schedule, direct fast and saves the hotel.
If the fledgling operator forms alliances with other operators around Europe, very quickly a network of operators will form across Europe, feeding into this technology.
Customer education is so important. It may sound obvious but I make no apologies for that, we have seen too many failures because of insufficient attention to this, and to cash flow. Consequently we believe that it is one of the key factors in the success of a business and should be a principal focus for any start up company.
Edwin Brenninkmeyer
www.oriensadvisors.com
OUR READERS' FINEST WORDS (All times and dates are GMT)
All comments are filtered to exclude any excesses but the Editor does not have to agree with what is being said. 100 words maximum
---