13 SEPTEMBER 2010
BTN DISTRIBUTION
BTN also goes out by email every Sunday night at midnight (UK time). To view this edition click here.
The Business Travel News
PO Box 758
Edgware HA8 4QF
United Kingdom
+44 (0)20 8952 8383
info@btnews.co.uk
© 2021 Business Travel News Ltd.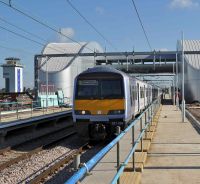 SOUTHEND BOROUGH COUNCIL has given the green light for a hotel on the Essex airport site close by the new railway station which is nearing completion. A frequent train service to London's Liverpool Street will be inaugurated once the two-platform station is commissioned next month. The 131-room hotel will provide high quality facilities for airport passengers as well as for local businesses. In an ambitious and innovative concept is has been designed to incorporate both 3-star facilities and a separate 5-star executive floor with 12 suites. A new passenger building is also planned offering an integrated complex of station, airport terminal and hotel. The Council's decision to grant permission for a runway extension is currently subject to a judicial review. www.southendairport.com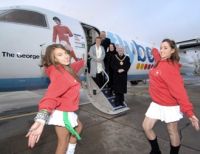 FLYBE, as predicted in last week's AERBT, has quickly stepped into the gap vacated by Ryanair at George Best Belfast City Airport. From Sunday 31 October 2010, Flybe will operate up to two daily flights to Bristol, two to East Midlands and up to four daily flights to Liverpool. With the new operations Flybe will serve 17 destinations from the harbour airport. Flybe says the new routes will mean locating two additional aircraft at the airport with the potential creation of 250 indirect jobs adding to the 215 already directly employed by Flybe in Belfast. www.flybe.com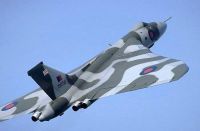 BAGINTON, as it was called in the past, is again welcoming fare paying passengers, albeit in a fairly modest way. With the granting of a licence by the CAA to the new Coventry Airport operator Patriot Aerospace, Air Atlantique Classic Flight's AIRBASE living museum is once again able to offer pleasure flights. These coincide with the museum's open days Thursday to Sunday. The 30-minute experience in a de Havilland Rapide takes passengers on an overview of the surrounding countryside including the City of Coventry, Warwick Castle and historic Leamington Spa. Cost is £75 per person. On Sunday 26 September the airport, as part of its re-opening festivities, will host a major open day in aid of "Help for Heroes" including the first ever landing of an Avro Vulcan. www.coventryairport.co.uk www.classicflightclub.com/airbase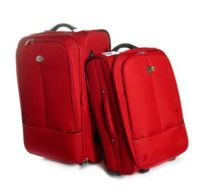 LUGGAGE WEIGHT on flights was always a problem and recently has been made worse with some airlines charging for the smallest of carry-on bags. Weighing one's luggage on the bathroom scales is not always practical. FlyLight has come up with an innovation that gets over this problem, a self-weighing roller bag that meets the current regulations on cabin size. Pack your case; pull on the handle and an LCD screen lights ups telling you exactly how much it all weighs. Because the mechanism is within the actual suitcase, you won't just be sure that your luggage is within the guidelines on your outbound flight, but also upon your return. There is choice of colours and sizes. www.flylightluggage.co.uk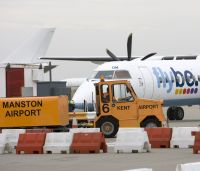 FLYBE'S new air link from Manchester to Manston has been introduced. The route is operated by a 78-seat Bombardier Q400 turboprop with a flight time of 70 minutes, the service daily except Saturday. This is Flybe's second venture from the Kent airport. A daily Edinburgh route started in May and is proving extremely popular. Manston Airport serves a large area of Kent and East Sussex, with poor road links to the north of the country. Manston to Manchester is 275 difficult miles, and Edinburgh 500 miles. The popular cruise and ferry port of Dover is less than 20 miles from Manston. www.flybe.com www.manstonairport.com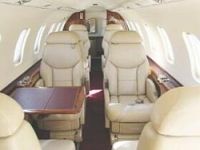 VON ESSEN GROUP member PremiAir can now offer the Learjet 45 executive jet with the aircraft's addition to the company's Air Operator's Certificate (AOC). This follows PremiAir's acquisition last month of the former Gold Air facilities at London's Biggin Hill Airport. The sleek twin-engined business jet can carry up to eight passengers and also operate out of London City Airport. From London it can make Moscow non-stop cruising at around 500mph. Established 30 years ago, PremiAir is the UK's largest Executive Helicopter Charter and Management company. It has bases at Denham, Biggin Hill, Blackbushe, Farnborough and Oxford airports, plus the group-owned London Heliport. Fixed wing private jet charter and management services were introduced in early 2010 using the Hawker Beechcraft Premier 1. Two LearJet 45s have now been added to the fleet. www.premiair.co.uk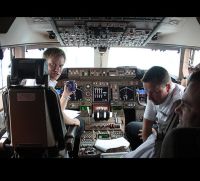 SIR RICHARD BRANSON will be well pleased that a possible strike by Virgin Atlantic fight deck crew has been averted. After a series of long drawn out discussions between the management and the pilots union a compromise has been reached which appears to suit all parties. Under a deal, pilots will now receive at least 120 days off per annum, which is believed to equal holidays and weekends that employees in other sectors receive. BALPA General Secretary Jim McAuslan said: "In our discussions with the company, we have identified a range of relationships and processes that can be improved. We are looking forward to working with Virgin Atlantic on these matters to ensure that our industrial relations is on a more professional and progressive footing." www.balpa.org.uk www.virgin-atlantic.com
A leading airline is advertising for pilots with strong bladders. It would appear that this unnamed carrier is thinking of seeking approval to operate with just a single pilot making what is commonly known as "a visit" somewhat complicated. The airline says that all captaincy applications must guarantee a personal "range" of a minimum two hours!