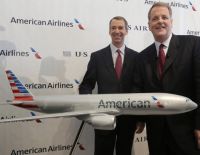 In a move reminiscent of the United Airlines takeover by Continental (the merged airline became United), American Airlines is in effect to become part of US Airways, the combined operation being called American. In fact US Airways itself is the product of a reverse takeover by America West, that disappeared carrier's headquarters in Tempe, Arizona likely to be the centre of the new American.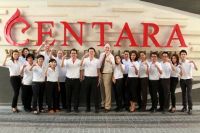 The Centara Watergate Pavillion Hotel Bangkok, a 4-star property located at Rachaprarop and above the Watergate Pavillion shopping complex, is planning to open on 4 April.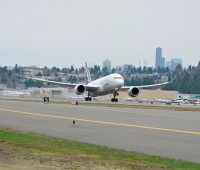 Airbus issued a somewhat convoluted statement last Friday (14 February) saying that it is confident that the lithium ion (Li-ion) main battery it has been developing with French company Saft for the A350 XWB aircraft is robust and safe. The flight test programme will go ahead as planned.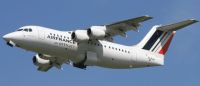 Next Friday (22 February) the Air France (AF) annual media briefing being held in Paris could be the catalyst for unveiling a CityJet suitor. The airline, established in 1992 with its hub at London City Airport (LCY), has been fully owned by AF since 2002, is a loss maker, and is up for sale. AF is on record as saying that two potential buyers are lined up. The airline includes VLM Airlines which has a separate AOC but likewise is branded as Air France.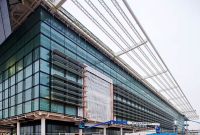 A £3bn five-year investment plan has been unveil by Heathrow, which has not been well received by the airlines, noting that the cost will have to be passed on to passengers. The Civil Aviation Authority (CAA) is the final arbitrator and will announce its findings next January. If approved, the charges would increase from a maximum £19.33 per passenger today, to £27.30 in 2018/19.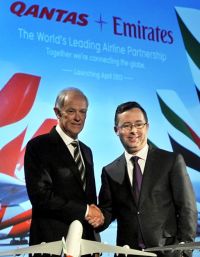 With the opening of the new Concourse A at Dubai International Airport's Terminal 3 (see BTN 11 February), Emirates and Qantas can now complete a vital part of their unique industry partnership programme announced last year.