21 MAY 2012
BTN DISTRIBUTION
BTN also goes out by email every Sunday night at midnight (UK time). To view this edition click here.
The Business Travel News
PO Box 758
Edgware HA8 4QF
United Kingdom
+44 (0)20 8952 8383
info@btnews.co.uk
© 2021 Business Travel News Ltd.

Tracing its heritage back to Virgin Nigeria, Air Nigeria has arrived at Gatwick and has introduced a daily service to Murtala Mohammed International Airport in Lagos. The carrier faces indirect competition at Heathrow from another national carrier Arik Air, and both British Airways and Virgin Atlantic.

Departing from Gatwick at 09:50 the flight will arrive in Lagos at 17:50 with the returning flight leaving Lagos at 23:50 and landing at Gatwick at 05:50 the following day. The A330-200 aircraft is configured 24 Business Class and 244 in Economy. Flight time is around seven hours.

Air Nigeria began operations in June 2005 and today operates domestic and regional flights across 15 locations in Nigeria and in the West and Central African region. www.myairnigeria.com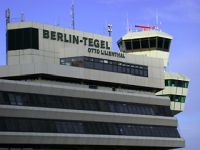 More details have emerged concerning the delay with the opening of the new Willy Brandt Berlin International Airport (see last week's issue). After regulators raised concerns about fire-safety systems, it will not now open until the end of the airline winter season in March 2013.

What has annoyed many people, both travellers and those involved in the airline industry, is the fact that the delay announcement was made less than one month before the new airport was due to open. Staff at the existing Tegel had either been made redundant, or promised re-location to the new site. Airlines were planning new routes and schedules. Lufthansa says that their new services to both Birmingham and Manchester will nevertheless go ahead but to Tegel.

Air Berlin indicated this week that it would seek compensation for the delay. Others are sure to follow. German efficiency has been called into question.

When completed the airport will have a capacity of 27m passengers a year, or about half that of Frankfurt. Tegel is currently moving around 15m. There are plans to further expand the airport when it finally opens. http://preview.berlin-airport.de/en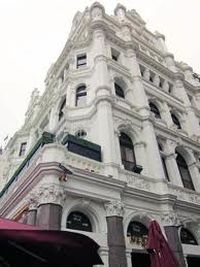 Just 12 months after it was announced (see AERBT 30 May 2011) Premier Inn has officially opened its new 83 guest room hotel at No1 Leicester Place, Leicester Square, in the heart of London's theatre district.

Premier Inn intends to open 20 properties across London by the end of 2013 as part of a major expansion drive for the hotel chain, with Heathrow and the Westfield shopping complex at Stratford the most recent.

Premier Inn is the UK's biggest hotel chain and is currently the largest provider of budget hotels within the M25 area.

The new hotel is also a leader in innovation with 'floating' bedrooms equipped with double soundproofing to ensure guests get a good night's sleep despite being within walking distance of many popular theatres, shops and London tourist attractions.

Each guest room caters for up to two adults and two children (aged 15 and under) and includes an en-suite bathroom; a king size bed; remote control TV with Freeview; tea/coffee making facilities, and a spacious desk area with 30 minutes free wi-fi internet access. The hotel also offers the All You Can Eat 'Premier Breakfast'. www.premierinn.com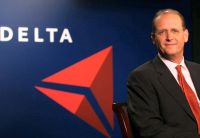 Fifty journalists from all over the world jetted into Atlanta last week for Delta Air Lines well organised International Media Summit. A 15-hour non-stop flight from Dubai set the record. The event coincided with the opening of Atlanta's new Concourse F (see elsewhere in this issue).

Delta Chief Executive Richard Anderson, for may years a stalwart at Continental, introduced the briefings. Richard joined Delta in 2007 and led the very successful buyout of Northwest Airlines, with the integration now essentially complete. Mr Anderson emphasized teamwork as being one of the major factors in the airline's success. Last year Delta carried 163m passengers and made profits of US$800m+ at a load factor of 82%. It currently employs 75,000 staff and has a fleet of around 740 aircraft.
Asked about fleet renewal Mr Anderson said that there was an ongoing monitoring of the situation but the airline was not interested in being a lead carrier for a new type (787). He ruled out the Airbus A380 saying that it was not for Delta and asked about airline mergers with emphasis on American, he dismissed the question with a sharp "no discussion". Regarding international service (40% of the business in money terms), origination is split 50/50 from either end. www.delta.com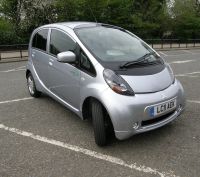 A discussion with representatives from the Office of Low Emissions Vehicles, Transport for London's Source London and PricewaterhouseCoopers on the electric vehicle (EV) revolution was hosted by Hertz last week. The car hire giant chose the occasion to release figures which show that the average electric vehicle rental is six hours, with an average journey of 16.81 miles. Hertz offers a diverse fleet of EVs and plug-in hybrids including Chevrolet, GM, Mitsubishi, Nissan, Renault, Tesla and Vauxhall.

Whilst electric vehicles have become a reality in London, the speakers suggested that collaboration will be key to accelerating EV adoption more widely throughout the UK for both consumers and businesses.

Speaking at the event, Michel Taride, President, Hertz International and Executive Vice President, Hertz Corporation, said: "The car rental industry, local and central government, charging station providers, businesses and consumers now need to come together and each play their role in spreading the EV revolution throughout the UK."

In less than a year, Hertz's global EV programme and strategy, which is part of the Hertz rental offer and Hertz on Demand car share, has grown from a vision to a market reality in more than 10 cities across three continents. www.aerbt.co.uk/article/3921&phrase=hertz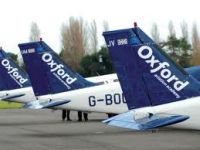 Once known as the Oxford Air Training School, and established around 1965, the Oxford Aviation Academy (OAA) has been acquired by Montreal-based simulation and training specialist CAE for C$314m (US$309m). The deal will add seven training centres and 40 full-flight simulators (FFS) to CAE's worldwide base of facilities. Over the years the school has trained many thousands of ab-intio pilots, particularly for British Airways, and internationally too starting with ANA in 1970. It became the first educational establishment of any kind to win the Queen's Award for Industry.

"Civil aerospace market fundamentals are strong and we are increasing our position at an opportune time. With this acquisition, CAE responds to market demand with an increased footprint and a complete end-to-end solution for commercial aviation," said CAE President and CEO Marc Parent.

CAE-operated flight schools will now be branded CAE Oxford Aviation Academy. OAA's seven facilities are located in Denmark, Norway, Sweden, the UK and Hong Kong, providing flight crew, cabin crew and maintenance training for Airbus, Boeing, BAE Systems, Embraer and Saab aircraft. Its four ab-initio flight academies are based in Australia, Hong Kong, the UK and the US. www.cae.com www.oaa.com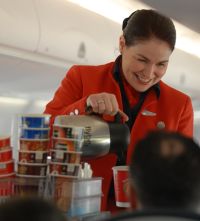 Flybe passengers who are coffee aficionados or just simply avid devotees of the world's best known coffee brand can now enjoy a cup of the Seattle invented brew. Not just a range of freshly made Starbucks coffee but also tea and hot chocolate on board.

Simon Lilley, UK Director of Marketing at Flybe, comments: "In Starbucks we have found a like-minded partner that is committed to exceptional customer service, doing business responsibly and to serving the best coffee possible. We are very pleased that our passengers will now be able to enjoy an enticing selection of this well-known product that will provide that extra special quality edge to their travel experience with Flybe."

Starbucks VP of Marketing, Ian Cranna, added: "Customers told us that they now expect the best possible coffee wherever they are. With Starbucks now found in many new places, we are delighted to be partnering with Flybe to bring the great taste of Starbucks onboard to make passengers' travels even more enjoyable."

The Starbucks products now available on all 200-plus Flybe flights are VIA Colombia Medium Roast coffee, Tazo teas, namely English Breakfast, Earl Grey and Mint, and Starbucks Hot Cocoa. www.flybe.com