27 FEBRUARY 2012
BTN DISTRIBUTION
BTN also goes out by email every Sunday night at midnight (UK time). To view this edition click here.
The Business Travel News
PO Box 758
Edgware HA8 4QF
United Kingdom
+44 (0)20 8952 8383
info@btnews.co.uk
© 2021 Business Travel News Ltd.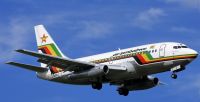 Reports from southern Africa confirm that Air Zimbabwe is grounded and unlikely to get airborne again whilst the present regime remains in power. Any agent offering seats on the carrier, which was banned from Heathrow last year, should be treated with the utmost disdain.
Workers from the national carrier have not received salaries since September 2011 and are owed over US$35m. Acting CEO, Innocent Mavhunga, confirmed to the state media last Thursday the indefinite suspension of all flights, blaming it on cash flow problems.
"We failed to resume flights as planned on Monday as we still have challenges relating to payment of salaries. Part of our workers did not report for duty. We are now grounded indefinitely," Mavhunga said.
International carriers still fly to the capital Harare and earlier this month Emirates made its maiden flight from Dubai starting a five times per week service that includes Lusaka (Zambia – the former Northern Rhodesia). Air Zimbabwe's future now looks uncertain, as a new local airline has been granted a licence by the Civil Aviation Authority of Zimbabwe. Sol Air is expected to service the Harare – Bulawayo and Harare – Victoria Falls routes. www.airzimbabwe.com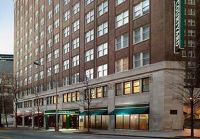 IHG (InterContinental Hotels Group) has announced the opening of the Holiday Inn Express Atlanta Downtown. The 11-storey, 130-room hotel at 111 Cone Street Northwest, which had previously been the Centennial Inn Atlanta Hotel, underwent a US$7m conversion that included enhancements throughout the hotel.
The newly acquired property is just a short drive from the Hartsfield-Jackson International airport and within walking distance to several major corporations and universities, including Coca-Cola, Georgia-Pacific, SunTrust, Turner Broadcasting, Southern Company, Georgia Institute of Technology and Georgia State University. It is also near many downtown attractions including the Georgia Aquarium, World of Coca-Cola, Underground Atlanta and the Georgia Dome. Other attractions just a short drive away are the Martin Luther King Jr Museum and Zoo Atlanta.
Aimed towards the budget end of the market, "value conscious" using the latest parlance, the hotel features a complimentary "Express Start" breakfast bar featuring a full range of items including a rotation of egg and meat selections, biscuits, yogurt, fruit and the brand's proprietary cinnamon roll and "Smart Roast" coffee. Guests gain free wireless internet and there is also a gym. The guest rooms have been completely refreshed and offer new furniture, including queen- or king-sized beds, sitting area and an in-room coffee machine. www.hiexpress.com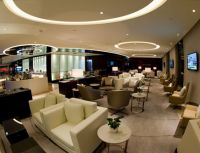 Guangzhou, China's third largest and most industrial city, is to be joined to London for the first time. Skyteam member China Southern Airlines will (from 6 June) offer a three times per week two-class Airbus A330-200 Heathrow service with a flight time of around 10 hours.
China Southern is already established in western Europe with services from Guangzhou to both Amsterdam and Paris Charles de Gaulle. The airline is listed on the Hong Kong, Shanghai and New York Stock Exchanges. It currently operates around 350 aircraft mainly Airbus and Boeing, plus a number of Embraer E series on regional routes.
Guangzhou Baiyun International Airport (CAN) is China's 2nd busiest and the world's 19th busiest airport in terms of passenger traffic, with 40,975,673 people handled in 2010. Qatar Airways tells AERBT that it is very pleased with its new services from Doha but curiously Lufthansa will pull the route from Frankfurt at the end of March. The city, formerly Canton, is in the Pearl River Delta about 75 miles north of Hong Kong, which itself is served by Air New Zealand, British Airways, Cathay Pacific and Virgin Atlantic. www.flychinasouthern.com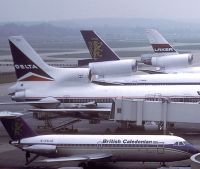 Delta Air Lines is to drop its Gatwick – Atlanta service from 17 April. It first flew the route in 1978. This leaves Air Transat (Toronto all year around plus summer only destinations), charter operator Sun Country (Minneapolis-St Paul) and US Airways (Charlotte) as the only North American airlines now established at the airport. At the same time Heathrow – Atlanta goes twice daily.
This summer Delta will operate nine daily flights out of Heathrow this summer, including services to Atlanta, Boston, Detroit, New York-JFK and Minneapolis-St Paul, all flown by 246-seat 767-400ER aircraft with the new full flat-bed product in BusinessElite plus Economy Comfort and Economy.
From Manchester, Delta offers daily service to Atlanta and summer seasonal service to New York-JFK. These are operated with a smaller Boeing 767-300. www.delta.com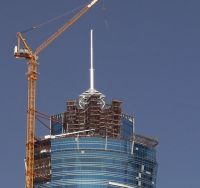 Dubai is to have the world's tallest dedicated hotel later this year when the 1,608-room JW Marriott Marquis welcomes it first guests. It will open in two phases, with the first section featuring 807 rooms and numerous restaurants and lounges. At a height of 355m (1,164ft), the property is just 26m (85ft) shorter than the Empire State Building in New York. Other hotels reach even further into the clouds but they are always part of multi-purpose buildings.
In addition to serving the luxury business traveller, the hotel is targeting the lucrative and increasingly important MICE (meetings, incentives, conferences and exhibitions) market, which, according to Marriott, is currently not served in Dubai.
To give this market some context, the United States' MICE segment, which will be one of the key targets of the JW Marriott Marquis Dubai team, contributes US$106bn to that country's GDP – higher than automotive manufacturing (US$78bn), performing arts/spectator sports/museums (US$71bn) and information and data processing services (US$76bn).
Dubai's excellent air links, especially with the emerging BRIC (Brazil, Russia, India and China) economies, are expected to create a rapidly developing meetings market. www.marriott.com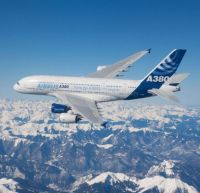 The Airbus A350 programme took a significant step forward last week with the first flight of the Rolls-Royce Trent XWB engine on the A380 flying test bed, replacing one of its four Trent 900 engines.
According to an Airbus statement "The aircraft took off from Airbus facilities in Toulouse and performed a flight of more than five hours during which the engine covered a wide range of power settings at altitudes up to 43,000ft. The aircraft handling qualities were evaluated from low speeds to Mach 0.9. The engine not only operated flawlessly, but also demonstrated its new-generation fuel efficiency and low noise. The Trent XWB development engine is specially fitted with test sensors to measure hundreds of parameters."
The A350 will be the first Airbus with both fuselage and wing structures made primarily of carbon fibre-reinforced polymer. It competes with the Boeing 787 and will carry 270 to 350 passengers depending on variant. To date Airbus has around 560 firm orders. The maiden flight is due towards the end of this year but Airbus has refused any commitment on dates. www.rolls-royce.com/civil www.airbus.com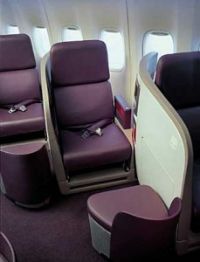 With UK unemployment climbing again Virgin Atlantic has announced a recruitment drive for 500 cabin crew. The jobs will be based out of Heathrow and Gatwick airports and new recruits will be taking to the skies on Virgin Atlantic's new routes of Cancun and Vancouver plus other destinations on the airline's long haul network including New York, Barbados, Las Vegas and Shanghai. Also joining the airline during the year are seven further Airbus A330s. Last year the airline took delivery of its first ever twin jets, configured 59 Upper Class and 255 Economy.
Virgin Atlantic recently announced a £100m investment in its Upper Class product which will commence on its London to New York JFK morning flight before rolling out across all aircraft joining the Heathrow fleet over the next three years. The onboard enhancements to the initial New York service will be instantly supported by a new multi-million pound Clubhouse at John F. Kennedy airport.
Virgin says its existing Upper Class product continues to be popular, with load factors showing a 5% recovery since the height of the recession in 2009. Transatlantic Business Class bookings have started strongly for the airline in 2012, with a double-digit growth in demand for New York. www.virgin-atlantic.com
New research from British Airways shows we are a nation of heavy weights.
Nine out of 10 holiday-makers do not use up to 30% of the items they take on holiday.
Over 40% take three or more pairs of shoes.
Almost one in five take 10 or more pairs of underwear.
One in eight people take three towels or more for a one week holiday.
People from Scotland and the East of England have paid the most in excess baggage fees.
It seems that plenty of people take tea bags with them, which is probably not a bad idea.
AERBT thinks that maybe three plus pairs of shoes is a good idea, but when it comes to 'undies' surely travellers can do a little washing and there is always the hotel laundry service. Three towels. Most provide.
And why did British Airways put out the release?
Very simple.
To emphasise that with their airline 23kg is free for hold baggage, plus two hand held in the cabin.
Abigail Comber, British Airways Head of Brands and Marketing, said: "That's in comparison to the one 10kg cabin bag you can carry on for free on some no frills airlines." She could have also mentioned that with the so-called budget carriers during the high season a 15kg suitcase will cost £30, plus hefty charges if you exceed.
When buying luggage you really need to watch the weight. Strong and light are the requirements. It is no good wasting 10kg with a heavy bag.