This month's ship review: P&O Arcadia
Cruise news update
Following the tragedy of the Costa Concordia the global cruise industry has announced a new emergency drill policy requiring mandatory muster for embarking passengers prior to departure from port. AERBT called for this in the January issue of CRUISE NEWS.
The Cruise Lines International Association, European Cruise Council and the Passenger Shipping Association put forward the new procedure with the support of their member cruise lines. On rare occasions when passengers arrive after the muster has been completed, passengers will be promptly provided with individual or group safety briefings that meet the requirements for musters applicable under the International Convention for the Safety of Life at Sea (SOLAS). The formal policy is designed to help ensure that any mandatory musters or briefings are conducted for the benefit of all newly embarked passengers at the earliest practical opportunity.
It is the view of AERBT that the policy should be extended to crew members also. Your Editor is an experienced cruiser and it is clearly obvious that the ships' staff change at ports along the way. Whilst muster drills do take place from time to time during a voyage embarking new crew members also need to be acquainted with each ship's particular requirements and details. A copy of the new industry muster policy can be viewed at www.cruising.org/regulatory/cruise-industry-policies
THE TELEGRAPH CRUISE SHOW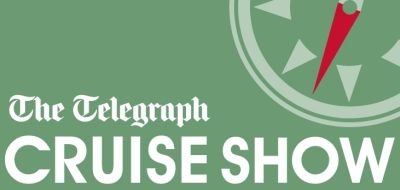 In spite of the bad headlines experienced just over one month ago the Telegraph Cruise Show will take place at Olympia next month (Saturday-Sunday 24-25 March) amidst high expectations of a record cruising year.
With some 75 cruise companies and specialist operators signed up, the show covers all aspects of cruising. If you fancy a trip to the Antarctic you will find a number of real specialists. The same goes for the Galapagos and the South Sea islands. Deep sea cruising ranges from Hebridean with just 49 passengers to RCCL megaships catering for up to 6,360. And everything else in between. On offer are tiny costal boats where the package can be tailored to individual requirements. River cruising is gaining in popularity. China will be represented, the Chobe River between Botswana and Namibia, Russia and the great rivers of Europe. You can switch off completely or take you own wi-fi.
New are holiday photography seminars, a Scott to the South Pole Gallery, and presentations on shipboard casinos and entertainment.
Spread out over the two days of the show, talks cover all aspects of cruising and are particularly geared to those who have never cruised before. It is a very heavy programme.
Theatre 1 – Saturday 24 March
10:30 Health and Wellbeing on Your Cruise
11:30 Cruising for the First Time (45mins – also repeated Sunday)
12:30 Exotic Destinations and Cruise Tours (repeated Sunday)
13:30 Family Cruising
14:30 Cruising Down the River
15:30 Cruising and Enrichment (repeated Sunday)
Theatre 1 – Sunday 25 March
10:30 Shore Excursions
11:30 Ultra Luxury Where Everything is Included
12:30 Cruising for the First Time (45mins – a repeat of Saturday
13:30 Cruising and Enrichment" (a repeat of Saturday)
14:30 Exotic Destinations and Cruise Tours (a repeat of Saturday)
Theatre 2 – Saturday 24 March
10:30 Meet the Cruise Lines (a 30mins introduction)
11:15 Carnival, a 'fun ships'
12:00 Royal Caribbean International
12:45 Celebrity Cruises
13:30 Oceania Cruises luxury ships
14:15 MSC
15:00 Holland Americas Line
Theatre 2 – Sunday 25 March
11:15 Cunard – Most Famous Ocean Liners in the world
12:00 Azamara Club Cruises
12:45 P&O Cruises
13:30 Disney Cruise Line – The Disney Difference
14:15 Fred Olsen Cruise Lines, very traditional and British
There is a "small ship" cruising theatre and a "world of travel" theatre also. Both have busy programmes.
One final word. If you are ready to book the show is an ideal opportunity. There are bound to be plenty of trips on offer at very attractive prices.
With nearly one month to go the line-up is not complete and we suggest you take a look at the web site. This features a competition with the winner taking a seven-night luxury Mediterranean cruise with MSC Yacht Club. www.cruisingshow.co.uk/london/competition
P&O ARCADIA
John Chatterley reports on his first "adults only" cruise
Spitzbergen and the Fjords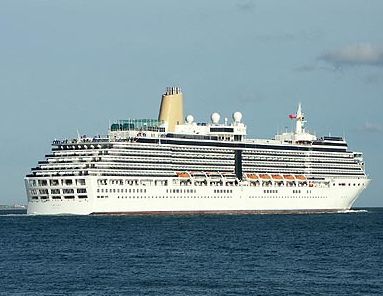 Our cruise on P&O Arcadia was an exception to the family friendly cruise as it is a contemporary adults only ship. This is the first time we have cruised on a child free ship and we loved it. On our previous cruise there were over 500 children on board some of whom thought the ship was their playground in the sea. We all have our own expectations when cruising and without unruly children ours were met more fully. It also helped that we had an excellent itinerary and were blessed with exceptional table companions. The currency is Sterling and tipping 10%.
Everyone has a different idea of what luxury means to them. It might be the impressive service, the outstanding levels of comfort, the fine dining with elegant formal evenings, the range of facilities available, or simply the time to relax. For us the itinerary provided the luxury.
A summer cruise to the Arctic Circle sounds like a contradiction in terms. However, it provided breathtaking scenery with 24-hour daylight for three days which was certainly out of the ordinary. The magnificence of the ship was certainly shown off in the beauty of the fjords of Norway.
The Ship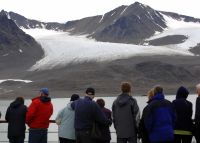 At 83,500 tonnes, Arcadia is the third largest of the seven ships under the P&O brand. It was built by Fincantieri in Marghera (Italy), it has 11 decks, with 1,008 cabins and has a maximum passenger capacity of 2,388. The ship officially entered service with the company in April 2005 and was named by Dame Kelly Holmes. Arcadia had a major refit at Lloyd Werft shipyard in Bremerhaven (Germany), when 34 cabins were added to the stern. It has a three-tier restaurant, a "west end" Palladium Theatre, casino, a 30-seat cinema, an Oasis Spa with hydro pool and thermal suite. Also for the fitness enthusiasts there is an ocean view gymnasium, a poolside grill and for that relaxing drink the Crow's Nest bar.
Embarkation
The embarkation was trouble free and most efficient. We arrived at the terminal at around 12 noon, dropped our cases at the luggage point, our car was then taken to the car park. A friendly welcome at check-in, then straight through security and we were on the ship.
Cabins
We were advised on arrival that cabins were not available until 14:00, so whilst waiting we had lunch in the Belvedere restaurant. Our roomy balcony cabin was on the Arcadia deck, it was spotlessly clean and well designed and had a small fridge, TV, settee and a small but adequate en suite bathroom. Tea and coffee facilities are provided. Other operators should copy.
Food and Beverages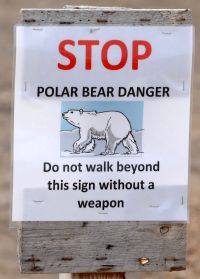 Sadly this was not as good as on the other P&O ships, although the food in Arcadian Rhodes was superb, as it was in Orchid Restaurant. In the main restaurant we felt that standards had generally dropped and whilst the food was of a fair standard, it was often only luke warm when reaching the table. It was really no better than any local restaurant back home and that's not what we have come to expect of P&O ships.
The Belvedere self-service restaurant is available 24 hours a day and ideal for cruisers who don't wish to use the more formal dining areas. The food was very uninspiring, poor quality pub food but this may have been exactly what some passengers prefer. After around 20:00 the service here is very minimal along with the variety. Many staff in the self-service restaurant looked bored and listless but after being on the ship for many months the motivation must be difficult, but not impressive for a new intake of passengers.
Drinks were very reasonable and compared favourably with UK pub prices.
Scooters and Wheelchairs
The large number of scooter users/wheelchair users was unavoidable, but made worse by poor and even rude attitudes towards more able bodied passengers; this left a lot to be desired.
However I was indeed privileged to meet Mavis A who has disabilities and is a motorised wheelchair user. Mavis explained some of the difficulties she has had whilst cruising and it did open one's eyes to daily occurrences that the able-bodied take for granted. She said that her communications with P&O were excellent and that they went out of their way to help with any problems.
Itinerary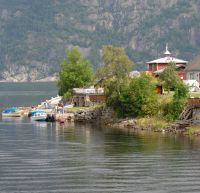 Our Itinerary included Stavanger, Alesund, Bergen, Trondheim, Tromsø, Ny Alesund and Eidfjord.
The jewel for us was Ny-Ålesund; it is situated on the south side of the deep and sheltered Kongs Fjord on the west coast of Spitsbergen. It is one of the world's most northerly settlements, a centre for international Arctic research and environmental monitoring.
We also enjoyed the beauty and tranquillity of Eidfjord, the inner most municipality on the Hardanger Fjor in the south-western , width steep mountains surrounding a beautiful fjord, a mighty powerful waterfall, majestic glaciers and a mountain plateau.
Entertainment
The evening entertainment on board was wide and varied, trying to cater for all tastes. The shows from the Headliners Theatre Company were excellent, a group of multi-talented singers, actors and dancers who performed three shows.
Thank you P&O Cruises
This was a thoroughly enjoyable cruise, with good ports of call and excellent table companions. Let's hope that P&O maintain standards and keep the British traditions for which it is renowned.
FUTURE PROGRAMME
Arcadia is presently in Australian waters and will leave Sydney 9 March with Singapore, Cape Town and then Southampton as major ports of call. Once at her home port it is into a typical summer season of seven to 20-night cruises to both Northern Europe and the Mediterranean. There is a 'round Britain' cruise in June and also 24-night return trip across the North Atlantic, taking in New York, Boston and Quebec amongst a host of interesting places. In November it is to the Caribbean and back and on 5 January she is off on another World Cruise. You can book the first 18 nights to Buenos Aires and then fly back direct on British Airways. www.pocruises.co.uk
The 2013 summer brochures are all out and if you want a special cabin, or indeed passage on a smaller ship now is the right time to book. You can wait until nearer the embarkation date but there is bound to be no balcony cabins left, although the price may be discounted.

CARNIVAL CRUISE LINES 'fun ship' Carnival Legend is returning to Europe next year with a programme that introduces the line's first Norwegian fjords itinerary, an extended series ex-UK trips, and the Mediterranean. In total, Carnival Legend will offer 17 European cruises between 22 April and 31 October 2013, visiting 34 ports across 18 countries. www.carnival.com
CRYSTAL CRUISES, known for its ultra-hands-on service, has announced a first-of-its-kind check-in process that will ease embarkation procedures for all guests. Effective today in every Crystal embarkation port, "Crystal Fast-Track Check-In" eliminates 100% of ship check-in procedures in port terminal waiting areas, transitioning guests from dock security to the Six-Star comfort of Crystal Symphony and Crystal Serenity lounges. www.crystalcruises.com
NORWEGIAN CRUISE LINE'S new state-of-the-art 4,000-passenger ship, Norwegian Breakaway, will sail from her year-round homeport of New York City to the Bahamas and Florida and the Caribbean during her inaugural winter season. She is currently under construction at Meyer Werft in Germany and is scheduled for delivery in April 2013. At 144,000 tons she is slightly smaller than the 2010 Norwegian Epic. www.ncl.co.uk/project-breakaway
P&O CRUISES recently welcomed Oriana back into the fleet after a month-long dry dock refurbishment which transformed the ship so it is exclusively for adults. The re-fit saw the addition of 27 new cabins and the introduction of an Ocean Grill restaurant by Marco Pierre White, now proving very popular on P&O Adonia. A video of the refit can be seen P&O Cruises releases Oriana refit video
PRINCESS has confirmed that its new Royal Princess 3,600-passenger liner will make its debut at Southampton in June of next year. The 141,000 ton ship is the third with the same title. Preceding the inaugural programme of 12-night Grand Mediterranean cruises sailing between Barcelona and Venice beginning on Sunday 23 June 2013, Royal Princess will sail on her Maiden Voyage, a seven-night Iberia cruise from Southampton to Barcelona departing Sunday 16 June, 2013. The Royal Princess maiden season cruises will open for sale on Thursday 15 March, 2012. There will also be two three-night preview cruises sailing roundtrip from Southampton on Sunday June 10 and Wednesday 13 June 2013 that will be available for booking at a later date. www.princess.com/royalprincess
REGENT SEVEN SEAS CRUISES has launched a new brochure dedicated to what it calls their Grand Voyages 2012/13 collection. From October 2012 through to June 2013, the ultra-luxury line boasts an impressive series of sailings ranging from seven to 143 nights. Overnight stays are also offered in more than 25 major cities typically Ho Chi Minh City, Bangkok, Shanghai, Osaka, Taipei, Mumbai, Buenos Aires and Rio de Janeiro, giving guests a more enriching destination experience ashore. Many cruises within the Grand Voyages collection offer free excursions.
STAR CLIPPERS whose magnificent full-rigged tall ships turn heads wherever they go is returning with 'Star Flyer' to Southampton this year, the first time since 1992. Departing on 5 May she sets sail to Hamburg, with two days at sea to enjoy life under sail, followed by a full day in Amsterdam. The five-night cruise holiday, costs from £1,095 per person, and includes a transfer from Hamburg port to the station; and rail travel home in an overnight double sleeper from Hamburg to Paris, followed by Eurostar to London. www.starclippers.co.uk
SILVERSEA was launched in 1994, bringing to the luxury cruise market a class of smaller, purpose-built vessels that are able to slip into more secluded and rarely seen harbours off the beaten path. It now has six ships ranging from the intimate specialist (134 passenger) Silver Explorer to the new Silver Spirit, but still only 540 guests. Five of the ships will be based in Europe this summer with Silver Shadow (382 passengers), a Vancouver resident for the Inner Passage season. www.silversea.com
VOYAGES OF DISCOVERY is offering their guests the unique opportunity to be part of the 2012 London Thames flotilla to mark The Queen's Diamond Jubilee. Taking place on 3 June 2012, Voyages of Discovery's mv Discovery will dock in Greenwich to allow guests to board one of two chartered riverboats that will join the official flotilla down the Thames. Sailing alongside thousands of other boats, the vessels will grace the river against the backdrop of the capital's most iconic landmarks such as Big Ben, The London Eye and the Houses of Parliament. Passengers can enjoy perks including a picnic lunch, a glass of champagne to toast the momentous occasion, commemorative goody bags and afternoon tea on-board. www.voyagesofdiscovery.co.uk
OUR READERS' FINEST WORDS (All times and dates are GMT)
All comments are filtered to exclude any excesses but the Editor does not have to agree with what is being said. 100 words maximum
---