9 JANUARY 2012
BTN DISTRIBUTION
BTN also goes out by email every Sunday night at midnight (UK time). To view this edition click here.
The Business Travel News
PO Box 758
Edgware HA8 4QF
United Kingdom
+44 (0)20 8952 8383
info@btnews.co.uk
© 2021 Business Travel News Ltd.
For the first time since 2008 three million passengers have passed through London City Airport, the exact figure 3,005,759, still short of the record 3.2m of that year but 7.6% up on the previous 12 months.
Figures show that Zurich (418,323) remains the most popular destination from the airport followed by Amsterdam (383,431) and then Edinburgh (343,932). A dramatic increase of 34% on the Glasgow flights (148,746) would seem to indicate that London-bound passengers, who in the past have used the now cancelled bmi Heathrow services, have transferred their allegiances to London City (148,716) although this number is under half that for the Scottish capital.
Richard Gooding, the outgoing Chief Executive, said: "It's encouraging to see increasing passenger movements in what has undoubtedly been a challenging period for the travel industry."
"We have invested over £7m in the terminal over the past year, extending the Central Search area, as well as other improvements, to ensure that the airport continues to deliver the time saving proposition promised, even with an increased number of passengers."
"We expect passenger figures to remain strong ahead of the London 2012 Olympic and Paralympic Games this summer and look forward to welcoming visitors to the capital from across the globe." www.londoncityairport.com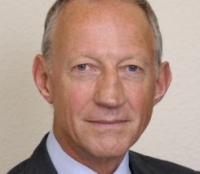 The Board of Airline Representatives in the UK (BARUK), the industry association covering all scheduled carriers represented in Great Britain, has published a definitive statement setting out what it calls "top priority" for 2012. Chief Executive Mike Carrivick is emphatic stating that the top priority is to get government to accept that aviation is a vital part of the solution to the country's economic recovery.
According to Mr Carrivick two key achievements are required:
"The first must be to achieve a decisive and positive UK hub airport policy. Continuing in the same drifting manner and the current state of inertia is not only unacceptable, but will be a great impediment to the country's economic revival.
The second must be achieving the decision to halt the ever-increasing tax burdens laid upon aviation in the form of double taxation through Air Passenger Duty and the EU Emissions Trading Scheme."
He notes that aviation is already a net contributor to the economy. "Continuing to use it as an easy target by which to replenish Treasury coffers will simply drive business and airlines away."
The full statement can be read on www.bar-uk.org/newsletter/newsletter.htm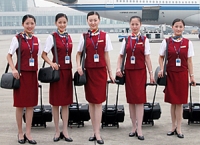 The China Air Transport Association, which represents the country's four major airlines including flag-carrier Air China, says Chinese airlines would not pay any charges under the European Union's Emissions Trading Scheme (ETS).
"China will not co-operate with the European Union on the ETS, so Chinese airlines will not impose surcharges on customers relating to the emissions tax," Deputy Secretary-General Cai Haibo said.
It is believed that India, also highly critical of the ETS, could refuse to co-operate by withholding emissions data. Last month an attempt by Airlines for America failed when the Court of Justice of the European Union said that the inclusion of aviation in the scheme was valid. Airlines could be fined or even excluded from the region if they fail to comply with the ETS.
The EU began charging airlines for carbon emissions on flights to and from Europe from 1 January. http://ec.europa.eu/clima/policies/ets/index_en.htm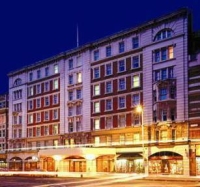 Hilton's DoubleTree has expanded in central London. Following the acquisition of eight Mint Hotels across the Netherlands and the UK, renamed are the DoubleTree by Hilton London-Tower of London and DoubleTree by Hilton London-Westminster.
The 583-room DoubleTree by Hilton London-Tower of London is ideally positioned in the heart of The City near Tower Bridge, with easy access to Barbican, The Globe Theatre, The Whitechapel Art Gallery and St Paul's Cathedral. Located adjacent to the Tate Britain museum, the 460-room DoubleTree by Hilton London-Westminster is within walking distance of the Houses of Parliament, Westminster Abbey and the London Eye.
Guestrooms and suites at each hotel are spacious and designed for comfort, featuring a variety of essential and innovative in-room amenities including an Apple iMac computer which functions both as a TV and computer, generous work desks and a gourmet in-room coffee and tea service. Complimentary high-speed internet access is available throughout each hotel.
Just 20 minutes from LCY via DLR, DoubleTree by Hilton London-Tower of London is located at 7 Pepys Street EC3N 4AF. The DoubleTree by Hilton London-Westminster is located at 30 John Islip Street SW1P 4DD, just over half a mile from Victoria Station. www.doubletree.com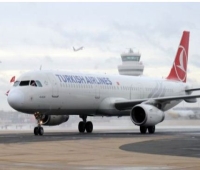 Turkish Airlines has launched a daily service to Istanbul's main airport on the European side of the Bosphorus. The airline already serves the commercial capital of Turkey from Heathrow, as does British Airways. From Gatwick easyJet also has regular flights, but to Sabiha Gökçen, the Asian gateway to the city.
Turkish Airlines is operating an Airbus A321-200 on the route, with 195 passengers in a typical two-class cabin layout. The airline is emphasising connections to its extensive Middle Eastern and Asian network.
Under fresh management Gatwick is aggressively competing for new services with airberlin, AirAsia X, Lufthansa, Norwegian Air Shuttle and Vietnam Airlines introduced last year. 2012 will see the 8 March inaugural for Hong Kong Airlines and Air China (1 May) and Korean Air (29 April) have now settled dates. www.gatwickairport.com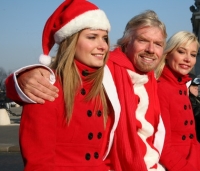 International Airline Group (IAG) sprung something of a surprise on the Thursday before Christmas, announcing it had reached a binding agreement to acquire British Midland Ltd (bmi) from Lufthansa by the end of Q1 2012. The cost is £172.5m, though the price will be reduced if the German airline cannot dispose of separately bmi regional and bmibaby.
Sir Richard Branson, on behalf of Virgin Atlantic, and a bidder for the airline, was quick to respond. He argues that the deal cuts choices for consumers and puts the travelling public at a disadvantage. He contends that the European Competition Commission should block the agreement noting that British Airways already dominates at Heathrow. Virgin will lose vital UK feeder traffic into Heathrow routes where it competes with British Airways. BA says that its major competitors hold the majority of slots at their hub airports.
Currently BA's parent company IAG holds 44% of the slots at Heathrow, which will now rise to 53%. Under the arrangement bmi disappears from Star Alliance and BAA will have to reconsider the total logistics for T2, currently under construction. From a BA point of view, whilst it will be saddled with bmi losses for the next three years, new routes and increased frequencies can be introduced, duplications dropped, and poorly producing destinations eliminated. www.iairgroup.com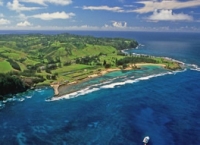 Air New Zealand has been selected by the Australian Government to operate air services from both Brisbane and Sydney to Norfolk Island. Once only served by a Shorts flying boat service from Sydney, Norfolk Island is around 600 miles east of Australia (which it is part of) and has a population of just 2,000 souls.
The Australian services will complement Air New Zealand's weekly flights between Auckland and Norfolk Island. Air New Zealand Group General Manager Australasia, Bruce Parton, said: "Air New Zealand will now be flying five days a week into Norfolk Island from either Australia or New Zealand, with services on Monday, Tuesday, Friday, Saturday and Sunday."
Mr Parton says the new services, utilising a 168-seat A320, are a good fit into the airline's short haul schedule. "We are excited about the opportunity to deliver our award-winning, uniquely Kiwi experience to customers who will be travelling with us between Australia and Norfolk Island."
"Another benefit for our customers and Norfolk Island Tourism is our ability to offer dual destination travel – for example, Australian travellers will now be able to choose to visit both Norfolk Island and New Zealand on the same itinerary." www.airnewzealand.co.uk
How many did you get? Perhaps we made it too hard, the winner Micke Carrivick, Chief Executive of BARUK, scoring 28 out of 30. Through the good offices of www.virginexperiencedays.co.uk first prize is indoor skydiving. No comments please!