29 AUGUST 2011
BTN DISTRIBUTION
BTN also goes out by email every Sunday night at midnight (UK time). To view this edition click here.
The Business Travel News
PO Box 758
Edgware HA8 4QF
United Kingdom
+44 (0)20 8952 8383
info@btnews.co.uk
© 2021 Business Travel News Ltd.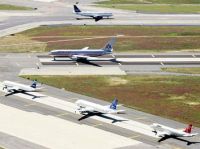 New US Department of Transportation (DOT) regulations aimed at providing "protection" for airline passengers went into effect Tuesday, boosting compensation for involuntarily bumped passengers and imposing a 4hr tarmac delay limit on international flights at US airports. These 'fines' could prove very expensive for airlines (with a limit of US$1,300 per passenger) who view them as unwarranted government intervention in day-to-day business operations. US Transportation Secretary Ray LaHood said the regulations were needed to "ensure that air travellers receive the respect they deserve before, during and after their flight."
US domestic flights are already governed by a 3hr limit before delayed aircraft must return to airport gates to allow passengers to deplane if they choose.
Additional requirements will take effect in January 2012. These include mandating that all flight ticket taxes and fees be included in advertised fares, banning post-purchase price increases, allowing passengers to hold a reservation without payment (or to cancel without penalty) for 24hr after the reservation is made, and making airlines disclose baggage fees when passengers book a flight. www.dot.gov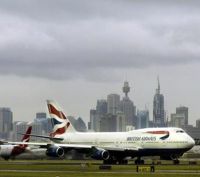 The Far East and Australia will have a revised schedule this winter for British Airways, which will change again at the start of the summer season 2012. From next April onwards the airline is dropping the through flight to Sydney via Bangkok, BA009 from T3, passengers deplaning at that point in any event, and then re-boarding on to a Qantas aircraft itself turning around.
The general opinion is that for passengers going straight through Singapore is a more popular half way point than Bangkok. To Singapore there will be two flights daily, one a 747 going through to Sydney.
Tokyo gets a daily to Narita and also a daily to Haneda. Hong Kong increases from 14 a week to 17. Both Hong Kong and Tokyo use Terminal 5 at Heathrow. www.ba.com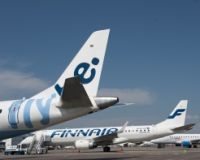 Flybe, which likes to call itself Europe's largest regional airline, has confirmed the completion on 18 August of its joint acquisition, with Finnair, of Finnish Commuter Airlines (Finncomm). Under the Flybe Nordic banner the airline will operate all existing routes previously flown by Finncomm together with the addition of nine brand new services.
The extended programme features four new destinations from Helsinki, four from key regional cities in Finland and one between Sweden's Stockholm Bromma airport and Estonia's capital city, Tallinn. The nine new routes are as follows:
From Helsinki Flybe will serve Mariehamn – Aland (2 daily); Tartu – Estonia (6 per week); Trondheim – Norway (4 per week), Umea – Sweden (4 per week). Tallinn will be connected to the Finnish towns of Oulu, Tampere, Turku and Vaasa with various frequencies. Tallinn will serve Stockholm's city centre of Bromma six times per week.
Flybe's new routes will complement feeder traffic to Finnair's international connections and be included in Finnair's flight schedules and flown as code-share flights. Finnair Plus customers will continue to accumulate frequent-flyer points on Flybe flights. www.flybe.com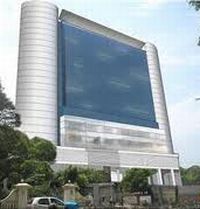 Following the launch of the Grand Hyatt Goa (see last week's AERBT) Hyatt has now opened the Hyatt Regency Chennai (formerly Madras) to the booming south Indian market. Catering primarily to the business and leisure traveller the hotel is centrally located on the city's iconic Anna Salai (Mount Road), 20mins from Anna International Airport and the IT Corridor. It is also in close proximity to important government institutions, consulates, corporate hubs and prime residential areas in Chennai.
The 327-room property opens with more than 20,000 sq ft (1,900 sq m) of versatile convention and event space, a fully-equipped fitness centre, the chic Lobby Lounge, the hotel's gourmet deli Biscotti, an all-day-dining restaurant Spice Market, and Stix, which serves authentic Chinese cuisine from the Sichuan region. The hotel also has a stunning outdoor pool which overlooks the city and is set amidst custom-made art installations and lush landscaping.
Additional hotel services and amenities expected to be completed soon include the Regency Club, the Siddh Spa, the hotel's premium suites, specialty restaurants, and a bar. www.chennai.regency.hyatt.com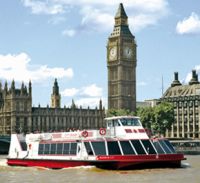 City Cruises, who operate a specialist River Thames service in London (rather than Thames Clipper, the commuter provider) has been working with the Olympic Delivery Authority to deliver a service to the Equestrian events held at Greenwich Park. Bookings have opened.
London 2012 spectators travelling downstream to Greenwich Pier can choose to embark at Westminster, London Eye (Waterloo), Tower and St Katherine's piers. The every 15mins service will enable passengers to see London's famous sights along the River Thames, whilst enjoying a leisurely cruise on board modern boats with panoramic windows and open deck areas, which offer access to the mobility impaired. Light refreshments and bar services are available to purchase during the cruise.
Up to 6,000 passengers a day are expected to use the service. The journey time from Westminster Pier to Greenwich Pier is approximately 1hr 15mins, and from London Eye 1hr and Tower 30mins. www.citycruises.com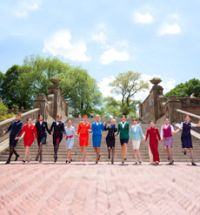 All 14 SkyTeam member airlines have combined to implement a consistent extra baggage strategy for their Elite and Elite Plus frequent flyers members. The new policy, already introduced by a number of SkyTeam members earlier in the year, has been designed to simplify travel by ensuring the same extra baggage allowance for Elite travellers, regardless of Frequent Flyer Programme (FFP), carrier and class of travel flown.
The changes particularly benefit travellers flying on multiple SkyTeam airlines. Previously, member airlines allowed extra baggage only for Elite and Elite Plus members of their respective FFP, which did not apply to mixed itineraries or other members' flights.
Across all the carriers the extra weight approved is now very simple. For Elite members 10kg extra and for Elite Plus members 20kg, plus an extra piece allowance for both classes of members. www.skyteam.com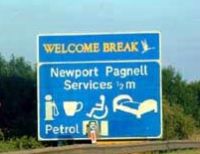 Often the grimmest and most expensive of places in the past (and still so for refuelling) Britain's motorway service areas (MSA) are improving. VisitEngland, the national tourist board, has been investing in a new star rating scheme to monitor this activity and last week revealed that 86% are 3-star and above.
As it points out, VisitEngland is committed to ensuring that the highest possible level of standards is available to the many millions of tourists travelling the length and breadth of England. Attractions and accommodation are of course the focus for the national drive for quality. Motorway service areas are, however, a key part of the journey, not only for UK visitors but business travellers who use them on a daily basis.
Working with the Highways Agency and the five main operators of motorway service areas – Moto, Welcome Break, Roadchef, Extra and Westmorland – VisitEngland conducted four waves of assessments and awarded the 71 participating MSAs with their appropriate star rating.
Top performing areas included Tebay South on the M6 in Westmorland, and Killington Lake, just north in Cumbria, Strensham South on the M5 gets a four star rating too, and whilst not truly on a motorway the Moto facility on the A30 at Exeter is highly rated. www.visitengland.org
The following is an actual exchange of correspondence between a customer and a well-known railway operator.
Gentlemen,
I have been riding your trains daily for the last two years, and the service on your line seems to be getting worse every day. I also see that my season ticket price increased by 13%. I am tired of standing in the aisle all the time on a 14-mile trip. I think the transportation system is worse than that enjoyed by people 2,000 years ago.

Dear Mr Finnegan
We received your letter with reference to the shortcomings of our service and believe you are somewhat confused in your history. The only mode of transportation 2,000 years ago was by foot.
Sincerely,
The Railway Company

Gentlemen,
Your letter has arrived, and I think you are the ones who are confused with history.
If you will refer to the Bible and the Book of David, 9th Chapter, you will find that Balaam rode to town on his ass!
That sir is something I have not been able to do on your train in the last two years!

Yours truly,
Patrick Finnegan