2 MAY 2011
BTN DISTRIBUTION
BTN also goes out by email every Sunday night at midnight (UK time). To view this edition click here.
The Business Travel News
PO Box 758
Edgware HA8 4QF
United Kingdom
+44 (0)20 8952 8383
info@btnews.co.uk
© 2021 Business Travel News Ltd.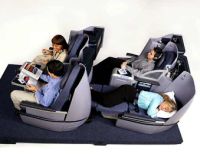 Following the highly successful upgrade of its fleet of four Boeing 757s Peter Foster, President of the airline, has told AERBT that the carrier is active in securing a further example of Boeing's out of production narrow body.
"From an operational point of view the addition of winglets has been a great success saving up to 5% in fuel economy," he noted. AERBT can vouch for the quality of the upgrade to the cabin interior, which includes the loos, probably now the finest Business Class on a single aisle aircraft. The 2+2 layout includes seats with simple controls, whilst not fully flat are very satisfactory and most comfortable. Very tall travellers should try and pick row one, with more than 7ft of leg room. A nice touch is the table, which is stored in a manner to allow it to come out of the seat front rather than the traditional armrest. With just a maximum of 16 passengers in the cabin the service and catering is exemplary.
Mr Foster says that with the extra aircraft Air Astana would like to improve its London – Almaty operation from two services per week to three, which it probably can from an air service agreement point of view. www.airastana.com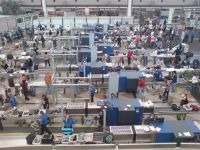 Both business and leisure travellers should be aware that over last weekend (29 April/1 May) there was supposed to have been a change in the European (EU) regulations regarding what can and cannot be taken into the security area at an airport. At the very last moment the European Commission backed down leaving the status quo.
At least 10 of the 27 EU member states, including the UK, France and the Netherlands, told Brussels that they would maintain restrictions on liquids, aerosols and gels, regardless. But Germany said it would go along with the new regulations saying it has the necessary scanning equipment.
Airports have opposed the part-lifting of the ban, saying it would lead to long delays as duty free purchases were scanned, and could compromise security. http://europa.eu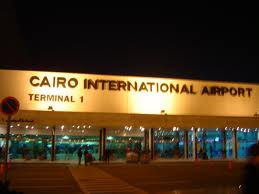 Reports indicate that all airports in Egypt have returned to normal functions and commercial airlines at Cairo Airport say that flight availability is ample and schedules remain on-time. This news comes as a relief to the Egyptian travel and tourism companies who have seen an enormous drop in business since the revolution that toppled the regime of Hosni Mubarak.
On the cruising front Princess has reinstated calls to Egyptian ports on all itineraries where they were previously removed. In February due to political unrest, Princess modified its programmes for 18 sailings scheduled to call in Egypt through November. The cruises on board Dawn Princess, Ocean Princess, Pacific Princess and Star Princess have now returned to their originally published itineraries.
The Cairo Airport website, which failed during the emergency period, is now fully functional. www.cairo-airport.com
US business aircraft manufacturer Hawker Beechcraft opened a new 'Customer Gallery' at one of London's most prestigious addresses, Brook Street, Mayfair, adjoining Claridges. Close by is a major Rolls-Royce car showroom and also Lamborghini. Potential buyers can come in and spec out their new business jet.
"We've been discussing this idea for a while," said Sean McKeough, Hawker Beechcraft EMEA President, hosting the 'soft launch' social event. "We will be closer to our customers and are creating a nice environment here to meet with existing clients and potential buyers. They can come in and enjoy the fine art we plan to hang on the walls too."
In a nod to the Wichita, Kansas-based company's leading expertise in the use of composite technology on its jets the office space features two curved composite pieces suspended from the ceiling.
Some 50 or so industry guests including NetJets Europe, Ocean Sky, PremiAir, JetBrokers Europe, Manhattan Jet Charter, Forest Aviation and Brooks of Mayfair chauffeurs came out to support and toast the new gallery with champagne and canapés. www.hawkerbeechcraft.com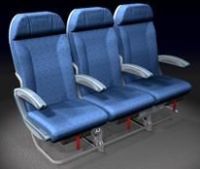 With the first of its Airbus A380 aircraft due at the end of this month Korean has announced the completion of a fleet wide upgrade involving the replacement of 14,441 seats on its long and medium haul aircraft (Airbus A330 and Boeing 777 and B747).
All 68 planes (19 newly introduced and 49 existing, refurbished aircraft) are all now fully equipped with the latest state-of-the-art facilities including lay flat seats in both First and Business Class. The airline Economy Class has also been extensively remodelled and now offers improved in-flight meals such as low-calorie noodles and salmon salads. (see story above Duty Free Goes Super Jumbo) www.koreanair.com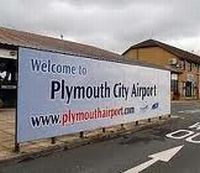 Devon and Cornwall's largest city, Plymouth, is to lose its airport at the end of December (as predicted by AERBT). The loss of the airport is an economic disaster for the city of Plymouth, over 200 miles from London and with very poor surface connections to the nation's capital.
The site leaseholder, property company Sutton Harbour, has blamed "economic conditions" but the demise of the operation can be traced to a lack of foresight by the local council, and the purchase of Brymon Airways, who developed the site, known locally as Roborough, by British Airways for its Heathrow slot value. Air Southwest, the successor to Brymon, was set up by the same management team that pulled the airline out of London City, saying that the airport had "no future". Air Southwest was also owned by Sutton Harbour for whom the airport was clearly in a long term plan to develop housing.
Sutton Harbour announced the closure on the eve of the Royal Wedding. www.plymouthairport.com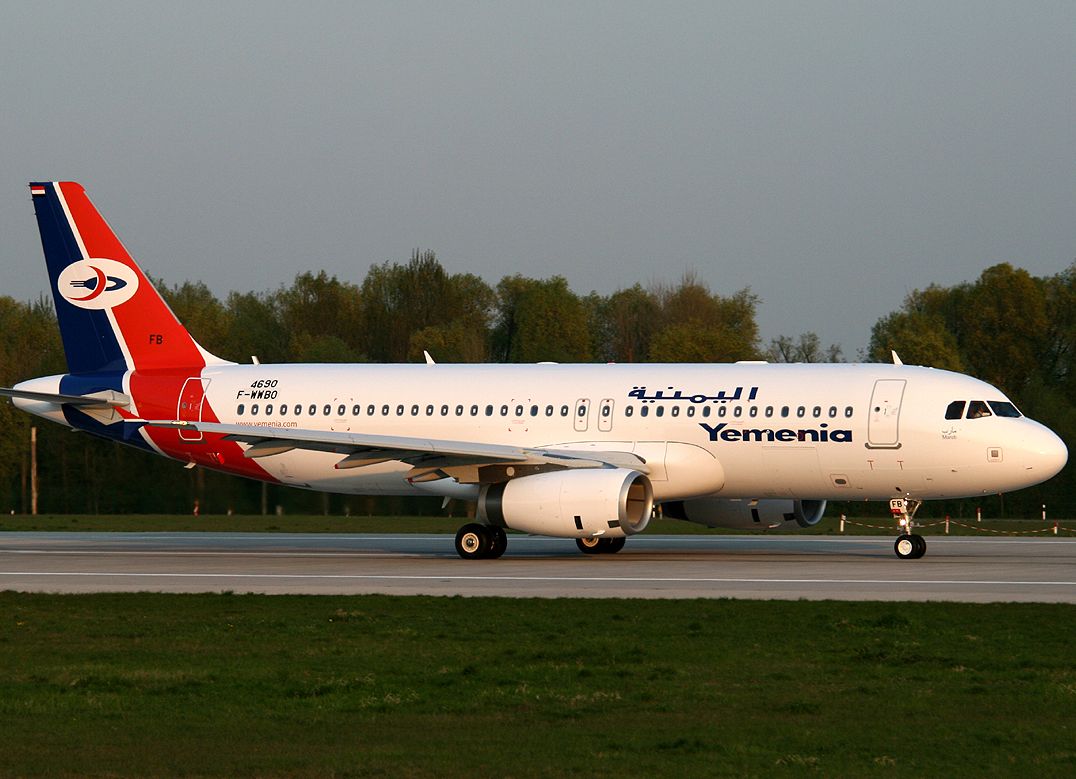 Sana-based Yemenia, also known as Yemen Airways, has taken delivery of its first Airbus A320 aircraft in spite of political unrest in the country, a real statement of confidence for the future.
The aircraft is the first from an order for 10 A320 Family aircraft placed in January 2010, and is equipped with IAE engines.
It is configured in two classes (12 Business and 138 Economy seats) and will be deployed on regional and international services to Gulf States, Middle East, Africa, India and Southern European destinations, to help to stimulate economic growth in Yemen.
Yemen Airways was founded as far back as 1961 and is presently owned by the government of Yemen (51%) and the government of Saudi Arabia (49%). It plans to become an all Airbus airline for the future with a fleet of A320 and 350XWB aircraft. www.yemenia.com