14 FEBRUARY 2011
BTN DISTRIBUTION
BTN also goes out by email every Sunday night at midnight (UK time). To view this edition click here.
The Business Travel News
PO Box 758
Edgware HA8 4QF
United Kingdom
+44 (0)20 8952 8383
info@btnews.co.uk
© 2021 Business Travel News Ltd.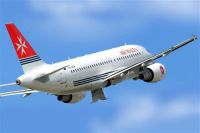 Gatwick and Manchester airports feature in the summer programme announced by Air Malta, a full service carrier competing with the budget airlines that have proliferated to the island since it joined the EU in 2004. It is a member of the Eurozone.
From 27 March Air Malta will increase its operation from the south London airport to 13 weekly flights, offering a double-daily service from Tuesday to Sunday. From Manchester the addition of a Wednesday departure on 1 June means that the schedule will go up to six flights a week.
Air Malta is owned by the Maltese Government and flies to 36 points in Europe and North Africa. It operates a fleet of six Airbus A320 series aircraft. www.airmalta.com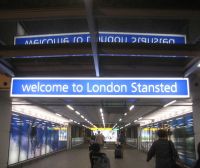 In spite of the doom and gloom predicted BAA Ltd has come up with some good figures for January 2011. Heathrow in particular showed its overall underlying strength, recording the highest first month of the year passenger figures since 2006. Growth was particularly noted on the Chinese and Indian routes.
Domestic traffic gained most in January (up 8.3%), having been affected more than other markets by snow across the UK in the same month last year. European scheduled numbers were up by 2.7% and North Atlantic traffic 3.2% higher. Stansted again performed badly, down by 5.8% on last year, although there were mitigating circumstances.
Up in Scotland all the BAA airports improved and most of the routes lost, with the demise of Globespan, now have new operators. www.baa.co.uk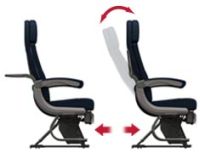 Delta Air Lines is to make a major investment in its international fleet with plans to introduce a premium economy section, which it calls 'Economy Comfort', on all long haul international flights for summer 2011. The new seats will feature up to four additional inches of legroom and 50% more recline than on Delta's standard international Economy Class seats. It is a sort of halfway house between a true Premium Economy separate cabin and basic Economy.
The product will be installed in the first few rows of the Economy cabin on more than 160 Boeing 747, 757, 767, 777 and Airbus A330 aircraft. It will be interesting to see how the vigilant UK Revenue deal with it APD wise!
Once they have purchased their standard ticket customers will be able to choose Economy Comfort seats for an additional fee of US$80-160 one-way depending on the sector.
Complimentary access to Economy Comfort seats will be available to all SkyMiles Diamond and Platinum Medallions whilst Gold and Silver medallions will gain discounts. Economy Comfort seats will be available for purchase and booking from May 2011 for travel beginning in Summer 2011.
In addition to more leg room and recline, customers seated in Economy Comfort will board early and enjoy complimentary spirits throughout the flight. The seats will be designated with a special seat cover. www.delta.com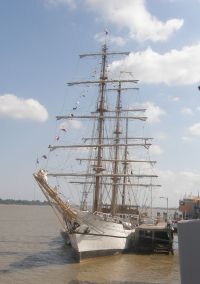 The Caribbean and Ecuador are being focussed upon as KLM Royal Dutch Airlines is performing a robust expansion into the region and the northern part of South America. The airline is re-organising its flights for next winter to give a non-stop operation to Quito, the capital of Ecuador, three times per week, which then continues on to Guayaquil the country's largest city and main port.
The new schedule gives nine flights per week from Schiphol to Curaçao, the island a Dutch colony, daily to Bonaire, another leftover from Dutch colonial times and three times weekly to both Aruba and St Maarten, still de facto colonies.
With the Ecuador flights a Boeing 777-300 will be used, whilst for the four islands under the Dutch crown it will be a mixture Boeing 747-400s and MD-11s. www.klm.com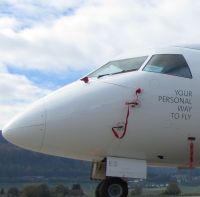 Swiss carrier Sky Work Airlines is to launch a daily flight (except Saturday) from Bern to London City Airport from the start of the summer timetable (Sunday March 27). Operated by a Dornier 328 turboprop, and taking 1hr 40mins, the timings of the flight have been set to allow for an overnight followed by a full working day at either end. Departure Berne is 1815 and departure at the London end 19:20. When launched it will be the only service between London and Bern.
Sky Work's history goes back to 1983 when it was founded as a flying school and has expanded over the years as firstly an executive aviation and charter company and latterly operating scheduled services.
The German speaking city of Bern is the federal capital of Switzerland with a population of 131,000. The metropolitan area supports 660,000. In 1983 the historic old town centre became a UNESCO World Heritage Sites and Bern is ranked among the world's top 10 cities for the best quality of life. www.flyskywork.com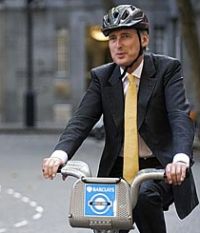 The London-based Aviation Club of the United Kingdom has confirmed that Secretary of State for Transport Philip Hammond will be the guest speaker at the Institute of Directors lunch on Thursday 9 June. This seems to dispense of rumours that he might move in the forecast Spring cabinet reshuffle. He has held the position since May 2010.
Mr Hammond (55) took a degree at Oxford in Philosophy, Politics, and Economics. He was elected Member of Parliament for Runnymede and Weybridge, on the Heathrow periphery in 1997 and is a member of the Cabinet. Prior to becoming engaged in full time politics he was involved with small and medium-sized companies in manufacturing, property and construction and oil and gas, both in the UK and elsewhere in Europe. www.aviationclub.org.uk www.dft.gov.uk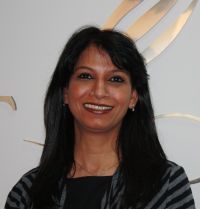 Royal Jet, which calls itself "a luxury flight services company", and is based in Abu Dhabi, has become probably the first Gulf state executive operator to open an office in the UK. Stansted was chosen also for its proximity to the Scandinavian and North Europe market.
The company's aircraft line-up is impressive and includes six Boeing Business Jets, two mid-range Gulfstream 300s; a long-range Gulfstream IVSP; a Learjet 60 and an Embraer Lineage 1000. It also runs the fixed base operations (FBO) and VIP terminal at the Abu Dhabi's international airport.
Sales Manager for the operation is Desiree Martis who first joined Royal Jet in 2006 and now has some 24 years experience in the executive jet market. www.royaljetgroup.com
Some years back when working for another publication your Editor experienced problems at the UK London Passport Office. His photograph was incorrect and he was told to re-book for another day! Quick witted he had the correct photo taken in the building, re-entered the front door and said he had been delayed on the Tube. He got his passport and reported on what happened.
Jump forward to last week and the same procedure in a nicely refurbished building.
This time he was turned down as he was not smiling the official way in the photograph.
"No problem," said the nice lady. "Have your picture taken (smiling) and come back straight away."
Another grin at the machine, except by this time he had missed the cut-off for same day collection. It is coming by courier.
PS. The Passport Office website LS01 (Lost or stolen passport notification) form is out of date. Would someone change it please! ww.ips.gov.uk