15 NOVEMBER 2010
BTN DISTRIBUTION
BTN also goes out by email every Sunday night at midnight (UK time). To view this edition click here.
The Business Travel News
PO Box 758
Edgware HA8 4QF
United Kingdom
+44 (0)20 8952 8383
info@btnews.co.uk
© 2021 Business Travel News Ltd.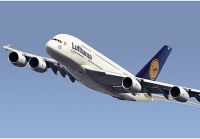 Rolls-Royce has confirmed that a faulty engine part caused an oil fire which led to a Qantas Airbus A380 having to make an emergency landing at Changi (Singapore).
It noted the problem was "specific to the Trent 900" engine, and in particular a component in the turbine area. Inspections are ongoing and the company said it would be replacing the faulty part in all the engines affected.
Three airlines presently operate the super jumbo with the Rolls engine. The Qantas fleet is grounded, whilst Singapore Airlines has already modified one of the three aircraft already in service. Lufthansa says that any work on their aircraft can be undertaken without changing the schedules. www.rolls-royce.com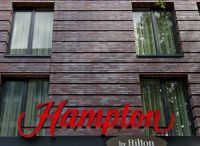 Hampton Hotels, a Hilton brand very much in the mid-priced hotel segment, has opened its first property in Berlin, also its first in Continental Europe.
Located in the heart of western Berlin, the 214-guestroom hotel is just a ten-minute walk from a range of attractions such as the Kaiser Wilhelm Memorial Church, the Berlin Zoo and Aquarium, and countless bars and restaurants around the Savigny Platz. Rooms on the seventh floor provide extra comfort with individual terraces that offer great views over Berlin.
There are four meeting rooms, as well as a fitness area and free onsite parking. Also provided is complimentary wi-fi.
The hotel offers accessible rooms for guests with special needs, tea and coffee-making facilities, and family rooms with sofa beds. Additional guest amenities include free "On the House" hot breakfast, a 24-hour snack area featuring light entrees and sandwiches and a bar area with evening dining options to help guests connect after meetings. www.hamptonbyhilton.com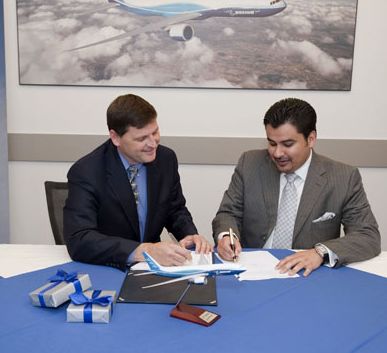 Boeing's 'Big Twin' 777, in its long range version, is the latest aircraft to join the VIP fleet provided by Aviation Link Co in the Middle East.
The 777-200LR interior completion work will begin at Amac Aerospace of Basel, Switzerland, later this month. An undisclosed, private owner in the Middle East will take delivery of the aeroplane after VIP cabin completion in 2012.
"Despite the global economic downturn, the Middle East region remains a very strong market for both single-aisle and twin-aisle VIP airplanes," said Steve Taylor, President of Boeing Business Jets.
"The customer required a widebody aircraft capable of connecting virtually any two cities in the world non-stop, while carrying a full cargo load," said Al Rowaished, President and Chief Executive Officer Aviation Link Co. "After a thorough review of the market, the 777-200LR was the natural choice." www.boeing.com/commercial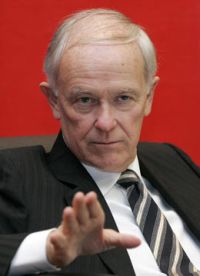 Al Maktoum International Airport at Jebel Ali, the much heralded new gateway for Dubai, will not be opening for passenger traffic for a very long time. This could be as distant as 2025, according to Tim Clark, President of Emirates Airlines, speaking at World Travel Market. "At 41m passengers last year Dubai was the 15th busiest international airport in the world. The current airport is still expanding."
He said that the airport was investing US$3.5bn into a new Concourse 3, exclusively for handling Emirates Airline A380s. This is expected to be completed by late 2012. Although the target figure was 60m passengers per year the airport could handle up to 90m passengers. Jebel Ali is supposed to have a limit of 120m.
Jebel Ali opened in June of this year, but only for cargo traffic. www.dubaiairport.com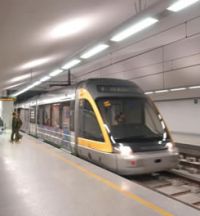 Dublin is to get an Underground rail system (in fact partial – about 5 miles under the ground) connecting the centre of the city and the airport. There will be 17 stops and it is estimated that 35m passengers a year will use the service, which will travel between St Stephens Green and the airport in 20 minutes. It is estimated to cost in the region of €3bn, with the majority of the funds coming from private investors and the remainder from the State.
Trains will run every two minutes at peak times with a capacity for 20,000 people in each direction per hour. It is also know as Metro North.
Assuming that the scheme gains approval from the Irish Parliament in January preliminary work will start straight away with a completion target of 2016. www.transport.ie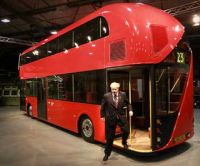 London's new double-decker bus was unveiled by Mayor Boris Johnson last Thursday. It is a true successor to the very popular Routemaster with its rear entry deck.
A full-size mock-up of the design revealed a layout that allows passengers to hop on and off. There are three entrances, two staircases plus panoramic windows, and it will have much more fuel-efficient engines. With a conductor in place the double-deckers will be far quicker than the hated bendy bus which proved to be unsuitable for London roads.
The model of the so-called New Bus for London (NB4L), displayed at the London Transport Museum's depot in Acton, has been produced to garner views on the design ahead of a prototype being built next year. The first five buses are due to hit London streets early in 2012. www.tft.co.uk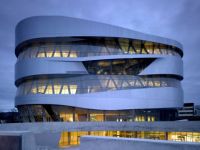 Qatar Airways has announced it is bringing forward the launch date of its new Stuttgart route due to strong demand for the airline's fourth German destination. The Doha-based carrier will start its scheduled three times a week service between the capital city of Qatar and Stuttgart on 6 March 2011.
The route will be operated with an Airbus A319 single-aisle aircraft and features a capacity of 110 seats – eight in Business Class and 102 in Economy. The aircraft is equipped with the Oryx Entertainment system offering individual TV touch screens in each seat and over 700 audio video entertainment options across both cabins. It also features OnAir mobile telecommunication technology allowing passengers to send and receive SMS and MMS messages, as well as browse the web using their internet-enabled mobile device.
At the same time, the airline will upgrade frequencies to Munich. Daily services to the Bavarian city will increase from seven to 11 flights a week, and take the total weekly capacity of services between Germany and Qatar to 31 flights. Qatar Airways also serves Berlin daily, and operates ten flights a week to Frankfurt. www.qatarairways.com