AER ARANN has announced a significant expansion to its network with the launch of four new routes to the UK direct from regional Irish airports under the Aer Lingus Regional banner. In Kerry, Aer Arann is re-introducing a Manchester link, operating four days per week from 20 May. As Aer Lingus Regional the airline is also launching two new services from Londonderry to Manchester and Edinburgh on the same day. The Manchester service will operate seven days per week whilst Edinburgh will be six days. In Donegal, the current Prestwick service is being replaced on 28 March by direct flights to Glasgow Airport. www.aerlingus.com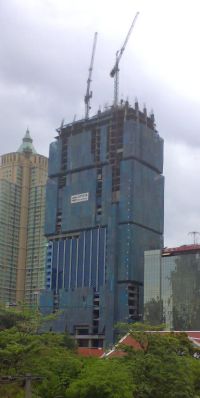 BANGKOK has a new hotel, the Renaissance Ratchaprasong. Towering over the city's premier shopping and business district, the new property offers 333 rooms to the high standard required by Marriot's upscale brand. The hotel follows the Renaissance Koh Samui Resort and Spa with another opening due in Phuket later this summer. Poised to be a popular venue for social events and business gatherings due to its ideal location, the Ratchaprasong offers 11 meeting rooms complete with reception areas, open kitchens and a large landscaped terrace that allows meeting participants to step out into the open air during breaks. The Royal Maneeya Ballroom has a capacity for 800 guests and there are 14 additional meeting rooms. A club lounge is available on the 21st floor for executive level guests. www.marriott.com/hotels/travel/bkkbr-renaissance-bangkok-ratchaprasong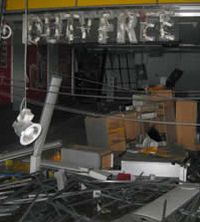 SANTIAGO, the capital of Chile, is beginning to get organised after the devastating earthquake last week with LAN quoting (Sunday) 65% of flights operating. Travellers are strongly advised to check with their airline and cruise company if joining a ship at Valparaiso in what is the busy season for Cape Horn and Antarctica. LAN, the Chilean airline, has set up temporary facilities at the airport and said passengers should be "assured we are making our best effort so that our flight schedule returns to normal as soon as possible." The country's National Emergency Office, known as Onemi, said the international airport is operating international and national flights with restrictions. Also popular from Europe is TAM of Brazil whose flights route via Sao Paulo. www.lan.com/index-en-us.html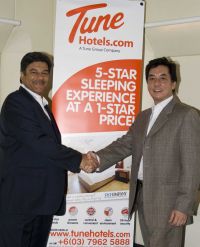 LONDON will have 15 examples of what is claimed to be "A 5-star sleeping experience at a 1-star price" by 2017 according to Mark Lankester, of Tunes Hotels unveiling the latest travel project spearheaded by Tony Fernandes, founder and Group CEO of low cost airline AirAsia and Team Principal of the Lotus F1 racing team. Tunes has entered into a strategic partnership with London-based Queensway Group Ltd to invest in, develop and operate properties across Greater London. Some 1,500 hotel rooms will be rolled out at a cost of £150m. The third-quarter of 2010 will see the first completion at 118 Westminster Bridge Road. The concept of Tune is to supply a quality bed and power shower leaving virtually all the other requirements to others. Since Tune Hotels.com was first launched in Kuala Lumpur (Malaysia), in 2007, more than 500,000 guests have stayed in one of its Southeast Asian properties, currently totalling nine hotels. The chain is expected to expand significantly in the next few years. www.tunehotels.com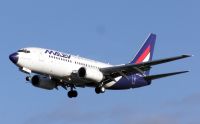 MALEV has become the first European airline of any consequence to be re-nationalised. The Hungarian government now owns 95% of the carrier, the Russian investors, part of the Airbridge group just being left with 5% of the equity. In its two years of ownership Airbridge was unable to turn around the loss making carrier the government now saying that it is in the interest of the country that there is a national airliner. The independent Hungarian airline Wizz, which is based in Budapest, has announced that it will appeal to the EU to try and stop the re-nationalisation. "Malev is a non-viable business and will remain financially non-viable in the future." www.malev.com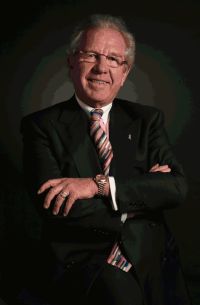 KIGALI may not be on everyone's travel brief but the capital of Rwanda has made considerable strides since the 1994 genocide, with per capita income having nearly tripled since the early 1990s. The 2010 World Bank Doing Business survey ranked Rwanda as the "Top Reformer" globally in 2009. This new optimism is personified by the announcement from Rezidor Hotel Group of a contract being signed for a 292-room Radisson Blu Hotel & Convention Centre due to open in 2012. The property is a key element in a portfolio which this year includes openings in Addis Ababa (Ethiopia), Maputo (Mozambique), Lagos (Nigeria), Johannesburg and Cape Town (South Africa) and Lusaka (Zambia). www.investor.rezidor.com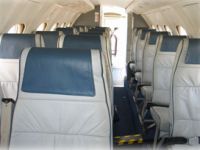 VARSITY AIRWAYS took off last Monday, initially offering a daily return service from Oxford to Edinburgh. Managing Director Martin Halstead said he was delighted with forward bookings noting that the frequency will be doubled on 5 April and with Newcastle included in the schedule. What was apparent on this first service was the suitability of the Jetstream 31 for the route, at least from a passenger point of view. The original Handley Page designers got it right offering a comfortable 1+2 layout in the fully pressurised aircraft with a toilet at the rear. It affords a comfortable if slightly noisy ride, a 250 mph cruising speed reducing the airborne time between Oxford to Edinburgh to 75 minutes. Just over 450 Jetstreams were built making it arguably the most successful British passenger aircraft of all time.
ADDED AM TUESDAY 9 MARCH
Varsity Express regrettably announce as of 3 o'clock today March 8th 2010 the suspension of scheduled services on their Oxford to Edinburgh route.
The reason for this suspension is due to operational issues between Varsity Air Services Ltd and the airline and AOC holder who have been contracted to operate the Jetstream 31 type on our behalf and that was being used on the route. All further ticket sales have been suspended until further notice. All passengers effected by the suspension of service either have been or are currently being informed of the situation.
The policy of Varsity Air Services Ltd has always been to protect the interests of its passengers at all times and therefore the company from the onset of ticket sales entered into a voluntary passenger revenue protection scheme involving an Escrow agent account. All passenger revenue relating to flights not completed is protected by this scheme independently and all money relating to un-flown revenue can be refunded in full if necessary.
The board of Varsity Air Services Ltd are in current negotiation with potential aircraft operators and AOC holders who could provide the operational capability required to allow the resumption of services, on what has already proved to be a very popular, viable and sustainable route. The board are hopeful that Varsity Air Services Ltd will be able to resume full operational services in the very near future. For further information contact the Varsity call centre on 0871 644 0450.